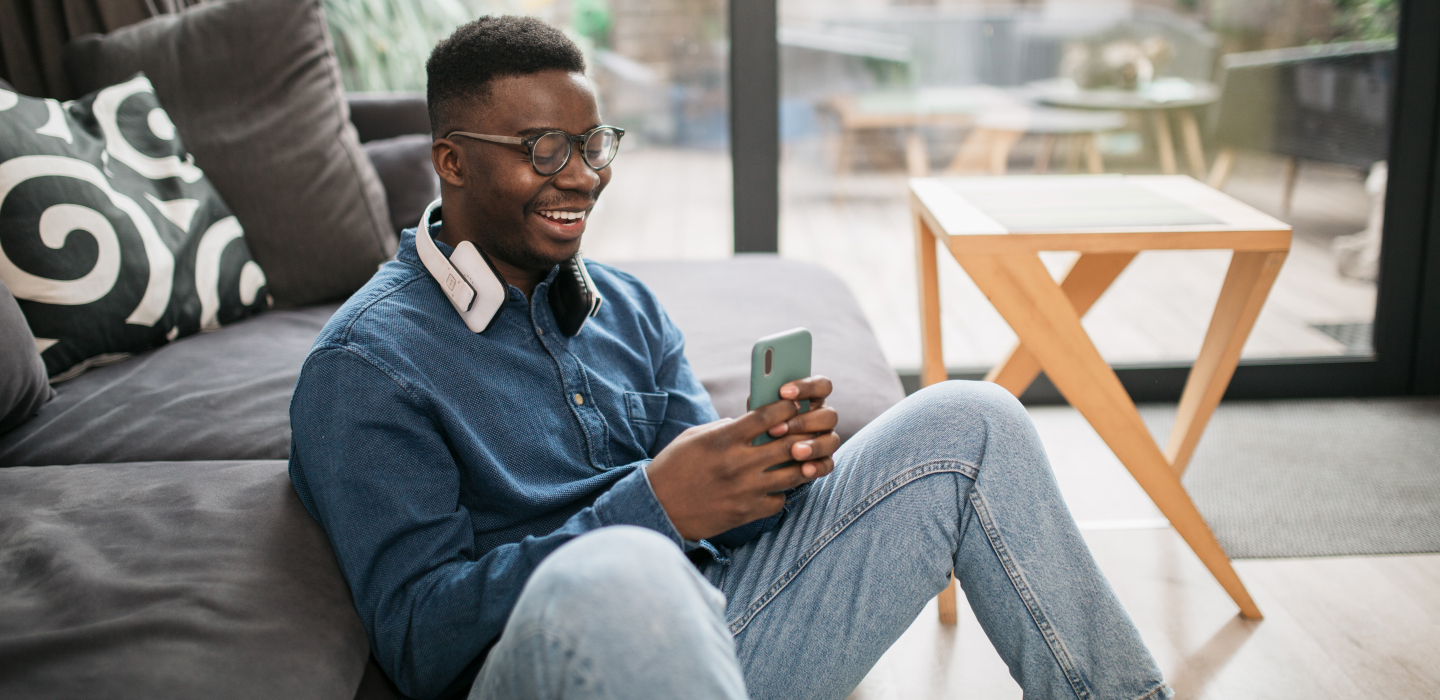 Net worth sounds like something only the rich and famous need to know. But the truth is that there are benefits to knowing what your own net worth is! Read on to find out what the term means and how your net worth affects how you plan for retirement.
Put simply, your net worth is the total value of your assets minus the value of your debt. Knowing your net worth at various points in time can help you figure out where you are on your road to debt free retirement, and how much further you have to go.
How do I calculate my net worth?
It's fairly simple. Add up the values of all your assets, like your house, investments, and so on. Then subtract the total value of your liabilities. Your liabilities are your debts, and usually include things like loans and credit cards. Cars might be considered assets or liabilities, so ask your financial adviser's opinion before factoring your vehicles into your calculation. Your net worth calculation might look something like this: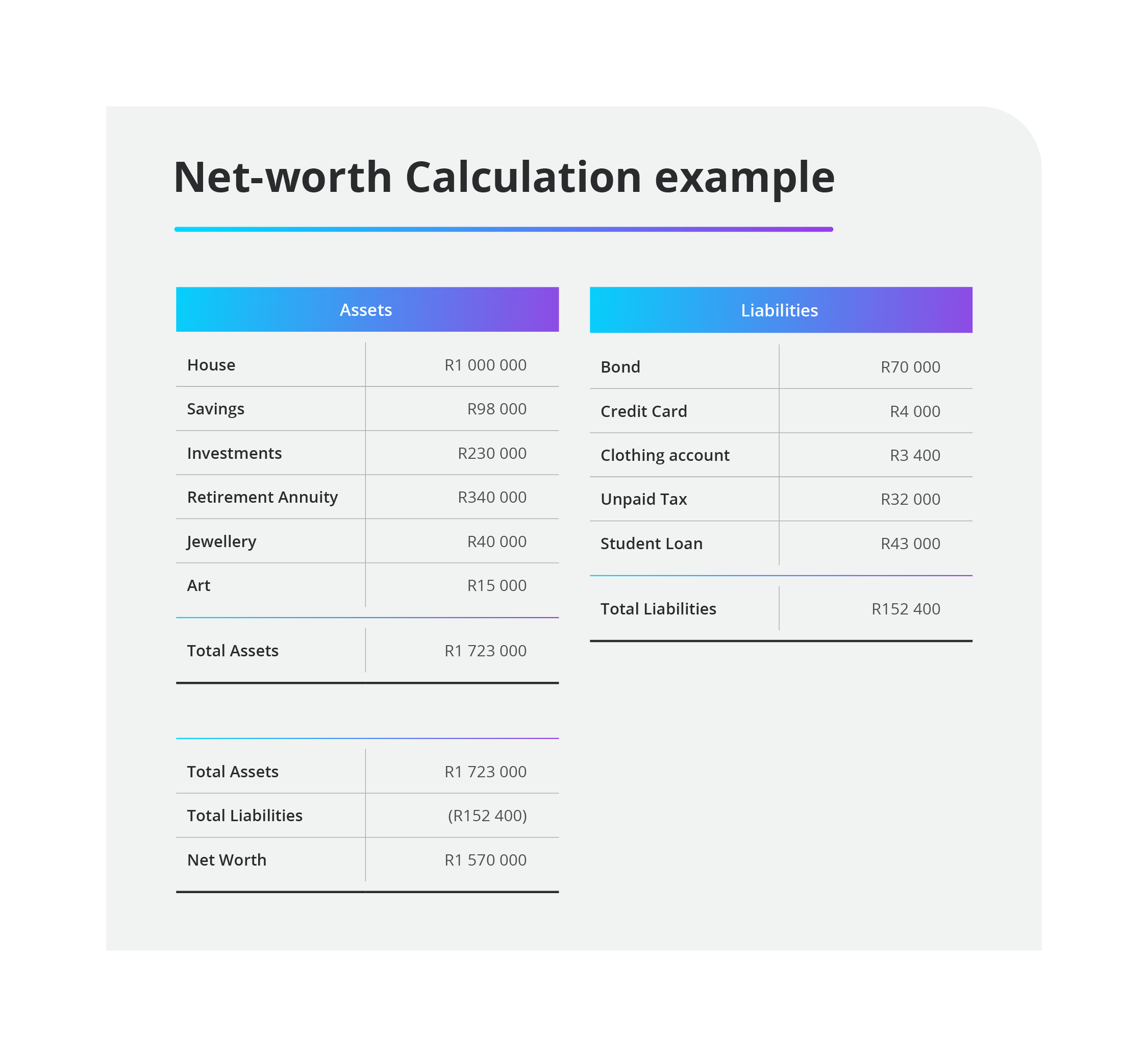 Is one calculation enough?
Your net worth is going to change over time. As you get older, you'll hopefully be lowering your liabilities as well as growing your assets by regularly contributing to investments like your retirement fund. (Read more about how to balance safe and riskier assets when saving for retirement.)
That means the calculations you do now probably won't be accurate in ten or even five years' time.
The assets you've accumulated over the course of your life could help fund your monthly expenses once you retire. But that's only if they outweigh your liabilities. By working out your net worth regularly, you'll be able to see how you're progressing towards your retirement goal. It will also leave you with enough time to make whatever adjustments you need so that you can retire with peace of mind!
Why keep track of my net worth?
Ideally, as you age, you want your debts paid off and your assets generating income, so that your net worth keeps increasing. But if you are taking on more debt over time and saving or investing less, your net worth could also flatline or decrease.
By tracking your net worth on a regular basis, you'll have enough time to identify when things are going wrong and to do something about it to change your trajectory.
Calculating your net worth is just one of the sums that come into play when planning for retirement. Rules of thumb can also help you figure out where your finances need to be. Don't let the idea of maths put you off, but rather let it encourage you with concrete goals. Savvy sums like these will help put you on the path to a debt free, restful retirement!
This article is not financial advice. Please consult with a financial adviser for financial advice.
We can help you play retirement catch up with our boosts
If you invest in our Retirement Annuity, you can get a boost of up to 20% to your lump sum investments and, if you live well by being healthy, driving safely and being responsible with your money, you can get rewarded with boosts of up to 15% to your monthly contributions.
Get rewarded for making healthy financial and lifestyle decisions
We make it easy for you to get rewarded for taking proactive steps to secure your financial future. With our customised online boost calculator, you can see the boosts and fee discounts you can get for making healthy lifestyle and investment decisions.
This document is meant only as information and should not be taken as financial advice. For tailored financial advice, please contact your financial adviser. Discovery Life Investment Services Pty (Ltd): Registration number 2007/005969/07, branded as Discovery Invest, is an authorised financial services provider. All life assurance products are underwritten by Discovery Life Ltd. Registration number: 1966/003901/06, a licensed life Insurer,an authorised financial service provider and registered credit provider, NCR Reg No. NCRCP3555. All boosts are offered through the insurer, Discovery Life Limited. The insurer reserves the right to review and change the qualifying requirements for boosts at any time. Product Rules, Terms and Conditions Apply
Invest today!
Speak to your financial adviser. If you do not have a financial adviser, leave your details below, and we will get one to contact you.