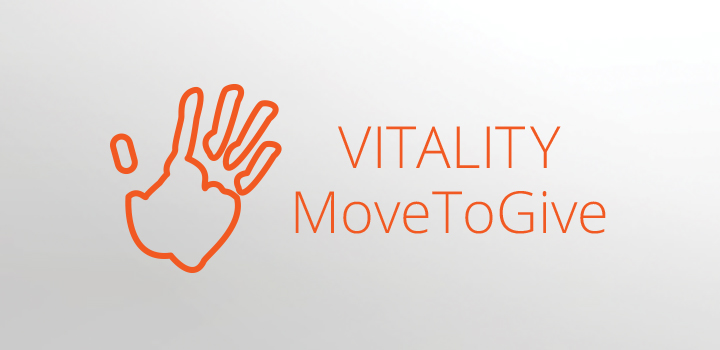 Partner with Gift of the Givers to bring aid to people affected by the storms in Kwa Zulu-Natal. Donate your Vitality reward points towards Vitality MoveToGive.
Devastating floods hit Kwa Zulu-Natal over the Easter weekend, leading to over 70 people losing their lives as buildings collapsed under the strain of the heavy downpours.
Over a thousand people have been displaced and are in desperate need of food, shelter and other necessities such as hygiene products, to prevent the spread of disease.
Vitality members with Vitality Active Rewards have an opportunity to assist those affected by the storms by donating their Vitality reward points towards Vitality MoveToGive.
Lend a hand by selecting any of the following rewards on the Discovery app:
Spend 25 Vitality reward points to donate a food parcel of carbohydrates and proteins
Spend 40 Vitality reward points to donate a hygiene hamper of disinfectant and soap
Spend 100 Vitality reward points to donate a family package with food and hygiene products
Spend 250 Vitality reward points to donate towards rebuilding residential and communal structures for affected KZN residents.
Keeping getting active and driving well for your chance to reveal Vitality reward points that you can donate towards this initiative.
Not on Vitality Active Rewards? Activate it on the Discovery app so you can take part in this important cause.
View the terms and conditions for this campaign.
Enjoy getting active in a variety of ways with Vitality
Did you know that people of all ages and fitness levels can participate in a Walk, run, cycle, swim, golf, race ... Vitality offers you many ways to get fit. Join a health club, link a fitness device to track your activity, take part in race events and join Team Vitality, our running and cycling club.
Like to hit the gym? Save up to 75% on your monthly gym fees and boost your savings up to a 100% with Vitality Active Rewards Gym Booster, or head outdoor and earn points for walks and runs.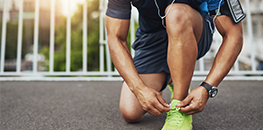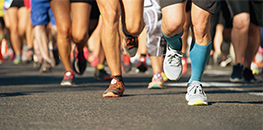 6 tips to beat your personal best at a run
myruns, parkruns, Retro Runs, the Discovery 947 Rhythm Run, the Discovery East Coast Big Walk, the Discovery Jacaranda Spring Walk – there's no shortage of exciting weekly and annual races to join. Here are 6 tips on how to achieve your personal best in them.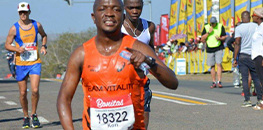 How Kori found a running community and regained his health
In his twenties, Kori's poor lifestyle habits were keeping him from living every day to his potential. Then he joined Team Vitality's running club, found a community that's since become like family, and regained his health in the process. This is his story.