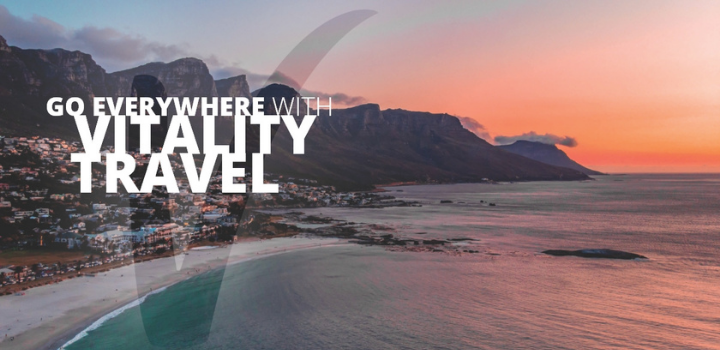 The world is open again, and it's time to start ticking off your travel goals again. If the pandemic taught us anything, it is to live for the day, and to live well. Check out our travel trends to get you going.
5 travel trends to ignite your wanderlust
Did you know - According to The New York Times, 2022's travel theme is "Go Big". And after staying home for so long, that's exactly what you can do with your Vitality Travel discounts and rewards.
Local travel is still lekker-lekker, so make it an experience you'll always remember. Plus, with winter coming soon, you can freely explore South Africa's landscapes, seascapes and bush vacations

-

often at discounted package rates.
Go where the city never sleeps! City travel is a huge global trend right now

-

especially to sought-after destinations like New York, London and Paris. Your vaccination certificate is your key to visiting most places in the world - and your Vitality Travel international flight discount is the ticket you've been waiting for.
Edu-vacations are in right now. After two years of Zoom classrooms and children falling behind in school, parents are taking back their kids' education by booking holidays with an educational twist. Why teach your kids about the Big 5 when you can show them on safari? Plus, families are spoilt for choice with incredible local destinations like the Cradle of Humankind, uShaka Marine World, the Big Hole in Kimberley, the Cango Caves in Oudtshoorn, and so much more.
Hike up your health. We've never been more aware of how important it is to stay healthy, and our holiday choices reflect that. Travellers are choosing spots where they can squeeze in a hike, a bike ride or a parkrun. Plus, solo retreats in nature and wellness experiences are a great way to replenish the soul.
Go BIG

-

we've stayed home long enough. Now that we can travel again, it's time to splurge on that 5-star, once-in-a-lifetime luxury experience. Remember, you can save on luxury adventures with Vitality Travel's offers from Royal Caribbean Cruises and World Leisure Holidays.
Go everywhere with Vitality Travel
Once you've picked your next holiday destination, let your healthy behaviour take you everywhere through Vitality Travel, brought to you by Discovery Bank.
Discovery Bank clients enjoy unprecedented travel benefits and discounts, which we've enhanced even more with Vitality Travel, the world's first shared-value travel booking platform.
With your healthy behaviour, you can unlock unparalleled discounts on flights, accommodation and car hire, and the widest range of travel partners.
Plus, as a special introductory offer, you can skip the Vitality Travel booking fees until 30 April 2022.
You won't believe how much you can save on travel
Vitality Health members with a qualifying Discovery Bank product enjoy unprecedented discounts at a wider range of travel partners on the Vitality Travel booking platform. Visit South Africa with 40 flight routes to all corners of the country. Plus, go see the world in style with our comfortable international carriers, British Airways, Emirates and Qantas.
You can save between 15% and 35% on local, regional and international flights (base fare and YQ tax) with British Airways, kulula.com, Emirates and Qantas. Your maximum flight reward is based on your Vitality Health status.
Plus, Vitality Health members can now get a guaranteed 25% off accommodation and unlimited car hire bookings - whether you're a Diamond Vitality member or just getting started on Blue.
But now, book your entire trip on Vitality Travel and get:
Up to 75% off 6 one-way local or regional flights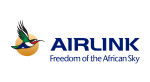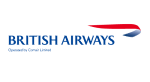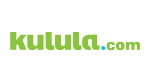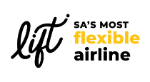 Up to 75% off 2 international flight bookings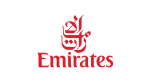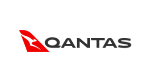 Up to 25% off at a wider selection of accommodation partners across South Africa, including hotels, B&Bs, resorts, game lodges and more.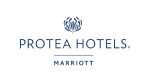 Up to 25% discount on unlimited car hire bookings with Europcar and Tempest Car Hire.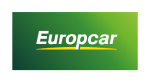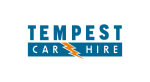 Get ready for a brilliant booking experience
We've combined Discovery Bank's digital payment functionality with Vitality's rewards expertise and partner network to give you access to a world of travel, in the most affordable and convenient way
You can now:
Book your entire trip in a single, convenient checkout.
Access your Vitality Travel benefits in one place.
Compare travel prices across the whole market.
Browse incredible special offers.
Pay for your travel directly from your Discovery Bank account or with your Discovery Miles.
Get free travel insurance when booking your international flights using a Discovery Bank credit card, debit card or your Discovery Miles.
Access a digital vault to store your important travel documents - coming soon.
How to book your next adventure with Vitality Travel
Book your next adventure safely through Discovery Bank's secure Online Banking website at www.discovery.co.za or www.discovery.bank.
Log in to Online Banking from your desktop computer (not the Discovery Bank app), and select Travel from your top menu. You can also access Vitality Travel on your dashboard by selecting Book now on your Travel rewards tile.
Join Discovery Bank today and go everywhere with Vitality Travel.
Not a Discovery Bank client yet? Vitality members can still book discounted flights, accommodation and car hire on kulula.com.
Your Vitality travel saving is based on the base fare (including VAT) and the fuel surcharge tax (YQ tax) where applicable. Limits, terms and conditions apply.
Disclaimers
Discovery Bank Ltd. Registration no 2015/408745/06. An authorised financial services and registered credit provider. FSP no 48657. NCR registration no NCRCP9997.
Rewards are based on your engagement in Vitality programmes, Discovery products, and monthly qualifying card spend. Discovery Vitality (Pty) Ltd. Registration number: 1999/007736/07. Limits, terms and conditions apply.