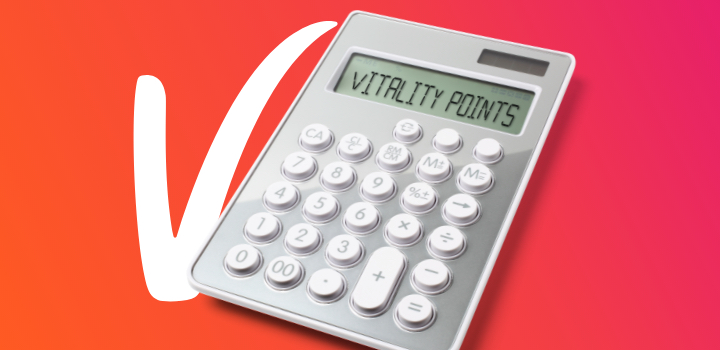 Been a while since you lived your best life? We know how it goes. Try our top tips to get your health back on track and earn more Vitality points, increase your Vitality status and enjoy your well-deserved rewards.
What does it really mean to live life with Vitality? It's about celebrating every win on your journey to good health.
You see, the healthier you get, the more we can reward you. You can earn Vitality points for every small, healthy step you take, like going for a health check, exercising or buying healthy food. And before you know it, you've got a new healthy habit. Every time you do healthy activities like going for a health check, exercising or buying healthy food, you can earn Vitality points and increase your Vitality Health status.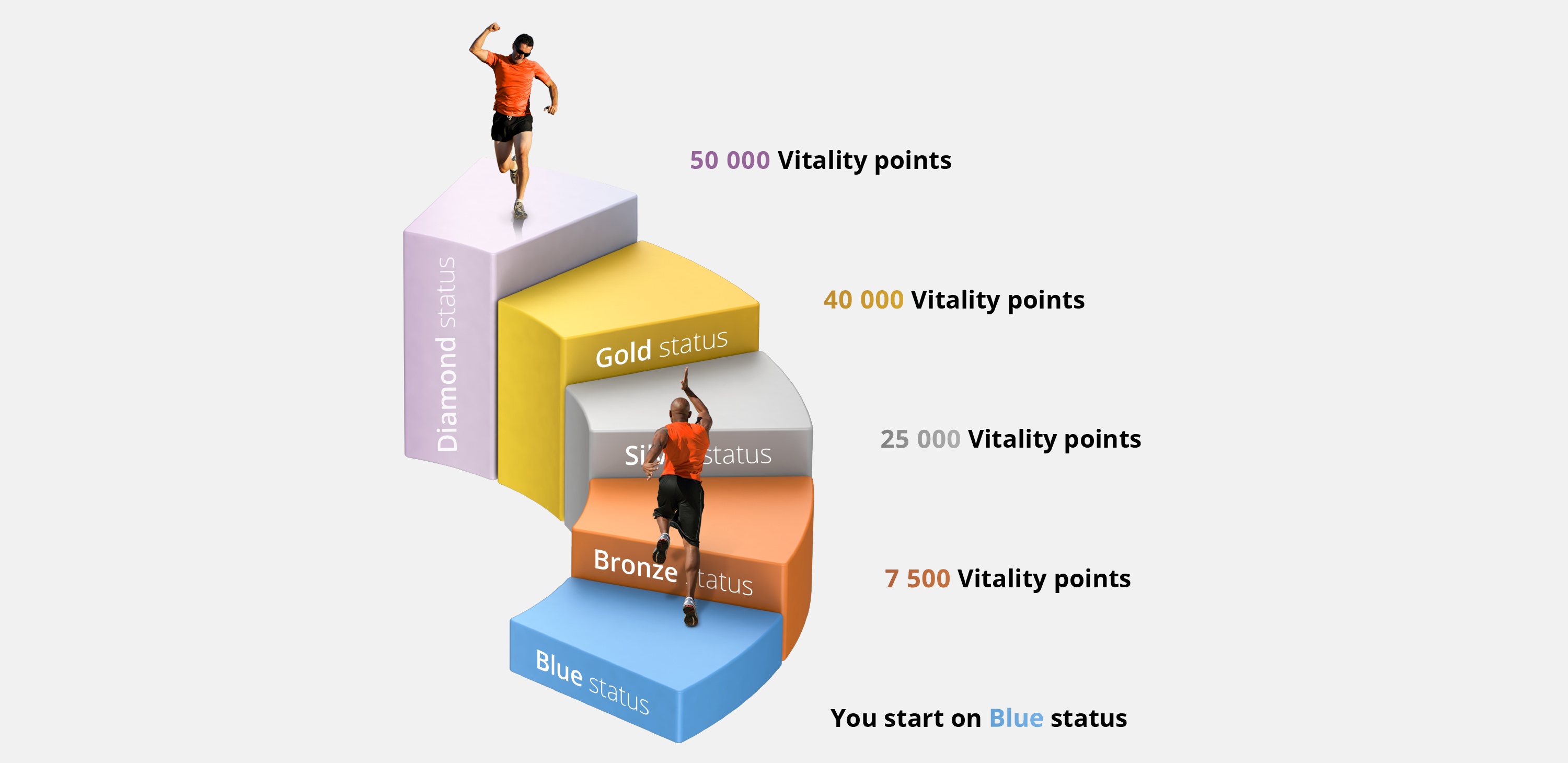 Want to earn more Vitality points? Here are a four ways to get started.
1. Know how healthy you are at every age
Whether you're 26 or 62, regular health screenings are a must. Plus, when you're proactive about your health, you can earn Vitality points for completing various health checks and assessments.
Plus, complete more health checks and screenings and earn Vitality points based on your age and gender. Vitality 65+ member? View your enhanced health screenings and assessments for more ways to earn Vitality points. From 1 October 2021 the validity period for the Vitality Health Check and other impacted assessments will revert to the 12 month rule .
2. Understand your mental wellbeing
Your mental wellbeing is as important as your physical health. And understanding your mental wellbeing is the first step to improving it. As a Vitality member, you can earn 500 Vitality points when you complete the Vitality mental wellbeing assessments.
These assessments are based on six key areas that influence your overall state of mind: resilience, depression, anxiety, wellbeing, drinking and sleep. You can do them once every six months, and earn up to 1 000 points a year.
Find out more about the Vitality mental wellbeing programme.
3. Eat well
Healthy food can boost your immune system and your mood. You can earn Vitality points for your healthier choices:
Earn up to 12 000 Vitality points a year for buying HealthyFood at Pick n Pay or Woolworths.
Visit a dietitian and learn about healthier eating habits. You can earn 1 000 Vitality points for one consultation a year.
Find out more about earning Vitality points through nutrition. Plus, try our 7 small daily steps to a healthier diet to get started.
4. Get active
The best time to start working out? Right now. By exercising regularly, you can create a healthy habit for life. Plus, the more you exercise, the more Vitality points you can earn. Like 50 points a day for completing a 30-minute online workout, and 100 points a day for a 30-minute workout at a gym. Plus, earn up to 300 points a day for tracking your exercise on your smartphone or Vitality-linked fitness device. View all the ways to get active and earn Vitality points.
Want to score even more points?
Complete a Vitality Fitness Assessment at a biokineticist in the Vitality Wellness Network. You can earn up to 7 500 points depending on your fitness level.
Plus, earn up to 15 000 points if you achieve the upper levels of the Vitality High Performance Fitness Assessment.
With so many ways to earn Vitality points, there's no reason for you not to score.
Get healthy. Get rewarded. Live life with Vitality