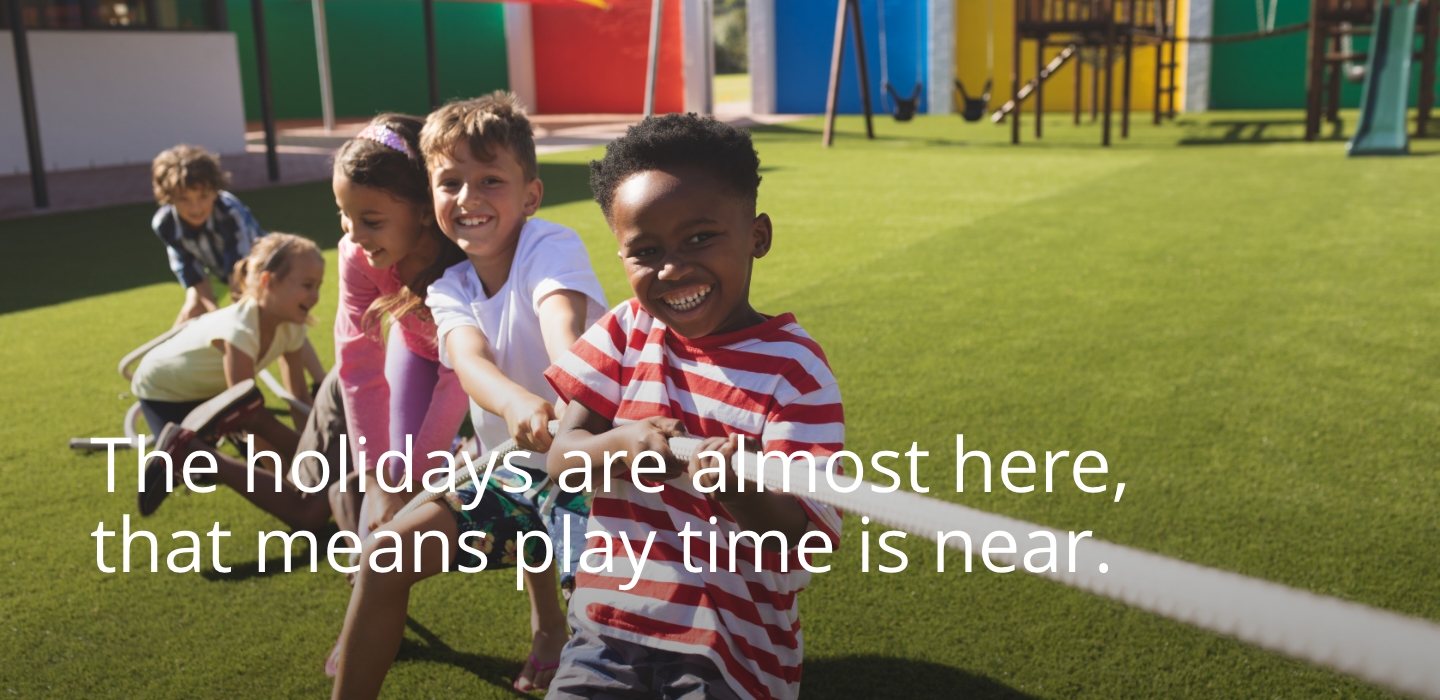 Are you wondering how you're going to keep your kids, their friends and their cousins active and entertained this April holiday? Vitality Active Gear to the rescue! Get great discounts on kids' sports gear and equipment at Sportsmans Warehouse today.
The April holidays are here and that can only mean one thing ... time to play! Luckily, Vitality and Sportsmans Warehouse are bringing you all the fun this April holiday.
Vitality X Sportsmans Warehouse are putting the spo(r)t light on kids' fitness this April
Get up to 25% off sports gear and equipment like trampolines, bicycles, and push scooters and more with Vitality Active Gear.
That's right, your Vitality Active Gear benefit is here to help you keep the kids active and entertained over the April holidays. You can get your kids equipped and geared up for sporting activities like baseball, basketball, cricket, golf, netball, rugby, soccer, swimming and volleyball.
You can get up to 25% off kids' sports gear and equipment with Vitality Active Gear once you've activated Vitality Active Rewards and you and your spouse, where applicable, have completed your Vitality Age and Vitality Health Check.
Your upfront discount applies to the first R2,000 you spend on qualifying sports gear and equipment in a month.
PLUS, get 15% off selected skates, skateboards and scooters
But that's not all. Sportsmans Warehouse is now offering Vitality members a 15% discount on online purchases for a limited time on a selection of:
Inline skates
Skateboards
Push scooters
Please note that inline skates and skateboards are NOT part of the Vitality Active Gear benefit. The Sportsmans Warehouse 15% discount is the maximum discount that members can get on these items and is not valid on products already on promotion.
Push scooters are however on the Vitality Active Gear benefit, so you qualify for up to 25% off using the Vitality Active Gear sports gear and equipment voucher, as well as the 15% discount offer. Available for online purchases only.
Use your discount code at checkout
DISCOVERYKIDS15
From 08 April to 24 April online only
(SWH TCs apply)
Shop online to get your online discount today.
Haven't used Vitality Active Gear yet? Watch this video to get started.
Please note that junior Nike performance footwear and apparel is excluded from the Vitality Active Gear benefit. To see all the qualifying items under Vitality Active Gear, please see the Sportsman Warehouse catalogue here.
Get healthy. Get rewarded. Show your kids how to #LiveLifeWithVitality.