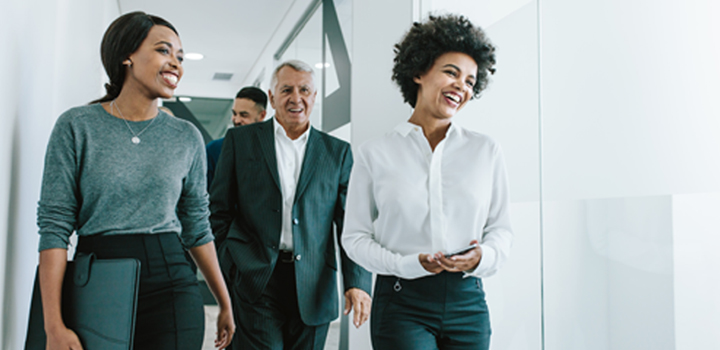 As a business leader, you know how much the strength of your workforce is imperative to your bottom line. But have you considered the effect of their health, wellness and happiness on your productivity?
According to a series of healthy workforce surveys conducted by Vitality in the UK, employees lost 13.6% of their working hours due to absence (1.2%), and presenteeism (12.5%). Presenteeism refers to being present at work but being limited in some aspects of job performance by a health problem, which leads to reduced productivity and below-normal work quality.
This translates into an average loss of 35.6 days of productive time per employee, per year. These rates seem to be worsening, since this measure has increased by 12% in the last four years.
First ask why people are increasingly sick
"The wealth of business depends on the health of workers." – Dr Maria Neira, Director, Department of Public Health and Environment, World Health Organization
The World Economic Forum and the WHO have said that non-communicable diseases limit productivity capacity of employers by causing absenteeism and sometimes premature death, and impacts productivity through presenteeism.
In a report on workplace health, the WHO says: "Health promotion and prevention of non-communicable diseases should be further stimulated in the workplace, in particular by advocating healthy diet and physical activity among workers, and promoting mental health at work."
How can you do this as an employer?
Discovery's research also shows that globally, 1 in 4 adults are not active enough and 10% of people die from causes due to a lack of physical activity. Locally, we know that around half of South African adults live sedentary lifestyles – more than double the global average of 23% – making us one of the most inactive countries in the world, below Colombia, Saudi Arabia, Kuwait and Malaysia.
Addressing diet and physical activity in the workplace has the potential to improve not only your health and that of your employees, but can also enhance productivity.
But here are some positives
We know that Vitality, Discovery's wellness programme that rewards good health habits, encourages people to exercise more, with rewards beyond smoothies and coffee for doing so – it results in an increase of 24% in physical activity.
Cardiologist Dr David Jankelow says there are five ways you and your employees can benefit from exercise:
It's good for your heart. According to a study published in Clinical Epidemiology, replacing just half an hour of sitting per day with low-intensity exercise, such as walking, can reduce your risk of premature death as a result of cardiovascular disease by 24%.
It's good for your brain. Studies have shown the physiological benefits of physical activity include improving quality of sleep, boosting mood and memory, reducing stress, anxiety and depression and lowering the risk of developing Alzheimer's disease.
It's good for your overall quality of life. Exercise reduces high blood pressure and lowers bad cholesterol levels. Physical activity also helps to reduce your risk of developing colon and breast cancer.
It's good for your metabolism. In addition to the weight-control benefits, exercise also improves insulin sensitivity and lowers your risk of developing Type 2 diabetes and metabolic syndrome.
It's good for your muscles, joints and bones. Physical activity strengthens muscles, boosts bone density and reduces the risk of disability and injury as you get older. A natural part of ageing is the loss of muscle mass, which can be offset through exercise.
Dr Jankelow says: "Exercise is a surprisingly simple antidote to the global tsunami of lifestyle-related illnesses. It may in fact be more important than medicines when it comes to preventing and sustaining good health."
If you could reduce the days of productivity that are lost due your employees' ill-health, would you? Start with yourself, join Vitality, the world's leading science-based behavioural-change programme that encourages and rewards you for living healthier.
Discovery for Business
Employers benefit significantly from a healthier workforce. Find out more about our comprehensive Employee Benefits for businesses.