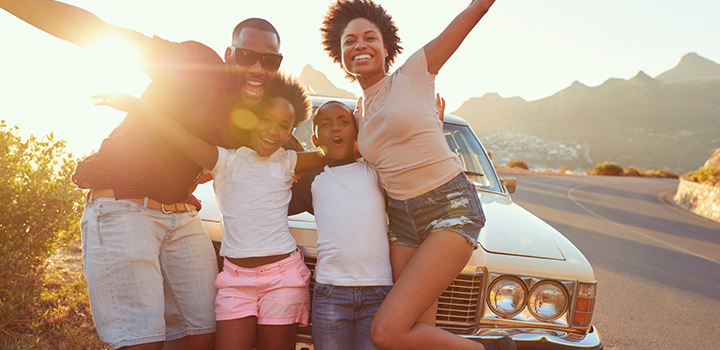 Did you know that South Africa is home to eight UNESCO World Heritage Sites, all of which were declared to be of 'outstanding value to humanity'? Here's a look at four fascinating cultural sites (including the long-kept-secret remains of an ancient African city) that are well worth visiting on your next national road trip!
Looking for reasons to be #ProudlySouthAfrican this month, or just an excuse for a local roadtrip? We've got some great ideas for you, thanks to Brand South Africa, who put together a great list of must-see World Heritage sites, as declared by the United Nations Educational, Scientific and Cultural Organisation (UNESCO).
Four of these sites are classified as cultural, three as natural, and one as a mixed site. This month, in honour of National Heritage Day on 24 September, here's more about our four cultural World Heritage sites: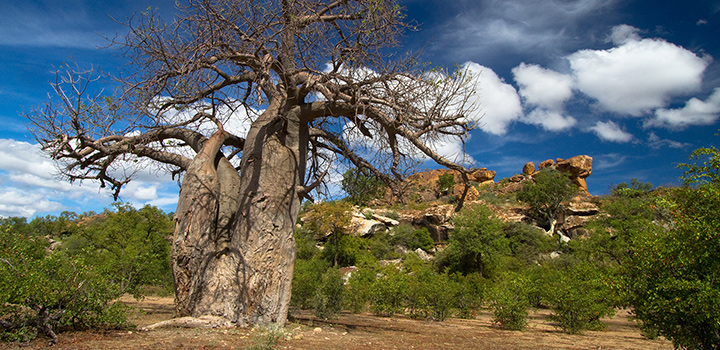 1. Mapungubwe, Limpopo,
22º 11' 33" S 29º 14' 20" E
A free-standing structure rising 30 metres above the surrounding grasslands, Mapungubwe is topped by impregnable cliffs all around. Its name means 'place of the stone of wisdom,' and it was likely the site of South Africa's first kingdom.
Mapungubwe's crossroads location along the borders of Zimbabwe and Botswana helps explain its prosperous past as an important trading centre, with its people trading gold and ivory with China, India and Egypt.
This Iron Age site was discovered in 1932, but it was kept secret until 1993, just before South Africa's first democratic elections. This is because evidence of a highly advanced indigenous society existing centuries before European colonialism spread across Africa ran contrary to the ideology of apartheid.
Mapungubwe was at the height of its powers between about 1220 and 1300 AD, but was abandoned in the 14th century. "What survives are the almost untouched remains of the palace sites [...] presenting an unrivalled picture of the development of social and political structures over some 400 years," states the World Heritage Committee.
2. Cradle of Humankind, Gauteng and North West,
25º 55' 45" S 27º 47' 20" E
The region of Sterkfontein, Swartkrans, Kromdraai and environs has one of the world's richest concentrations of hominin fossils. It is known in South Africa as the Cradle of Humankind.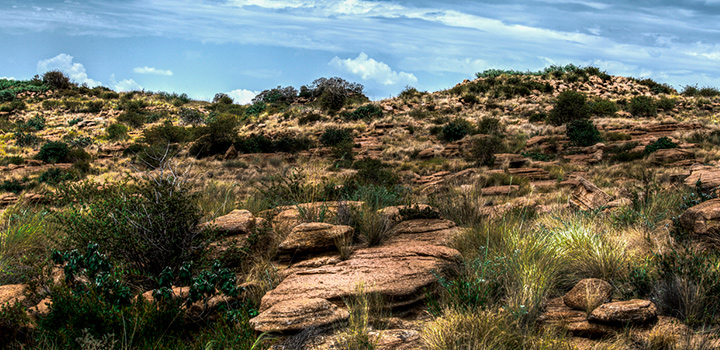 Found in the provinces of Gauteng and North West, the cradle covers an area of 47 000 hectares. The remains of ancient forms of animals, plants and hominids are captured in a bed of dolomite deposited 2.5-billion years ago. Although other sites in south and east Africa have similar remains, the cradle has produced more than 950 hominid fossil specimens.
Excavations and research at the Sterkfontein Caves have so far yielded the nearly complete skeleton of a 3.3-million-year-old australopithecine, known as Little Foot, as well as about 500 specimens of Australopithecus africanus that date from about 2.8- to 2.6-million years ago.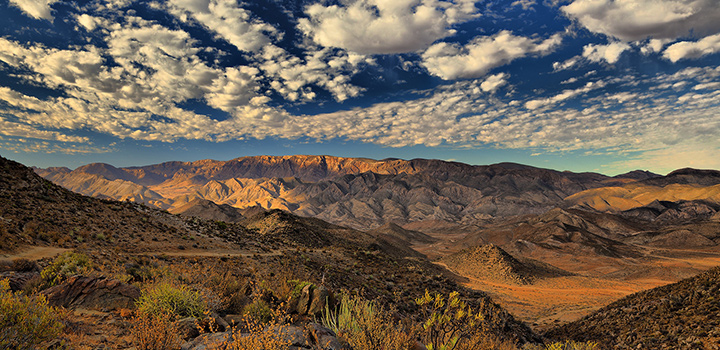 3. Richtersveld, Northern Cape,
28º 36' S 17º 12' 14" E
This area covers 160 000 hectares of dramatic, dry mountains in the northwest Northern Cape, South Africa's vast and remote desert wilderness. In this harsh and arid region live the Nama people, who own and manage the land communally.
The Nama are descendants of the Khoi-Khoi people, the San Bushmen and Khoekhoen. Their pastoral way of life is thought to have lasted for some 2 000 years in the region. The Richtersveld is also the only area in which they still construct rush-covered domed houses, portable dwellings appropriate to their nomadic existence.
The Richtersveld Community Conservancy was established in 2002, evolving out of the Richtersveld Community Heritage Area that was set up in 2000 to protect both the environment and culture of the area.
4. Robben Island, Western Cape,
33º 48' S 18º 22' E
Last but not least, there's Robben Island - a two-kilometre-long piece of rock in Table Bay off the coast of Cape Town. Lying 11 kilometres offshore, the small, windswept island is home to the Robben Island Museum, a favourite for many tourists to South Africa.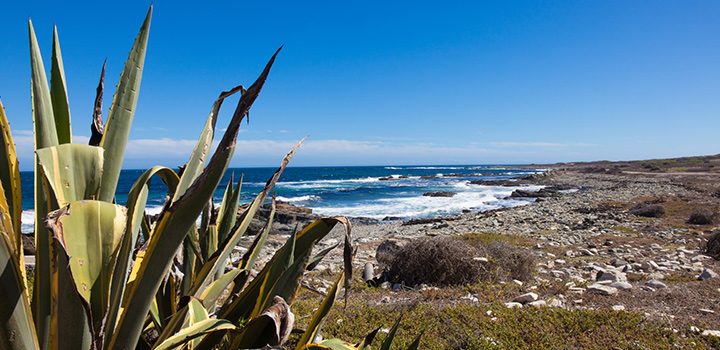 Thousands of years ago, Robben Island was an inhabited area connected by a spit of land to the Cape mainland. It was first made a jail in the 1660s by Dutch colonists, but it was also used to confine people suffering from leprosy, as a mental hospital from 1846 to 1931, as well as a training and defence base in World War II.
Robben Island later became infamous as a maximum-security prison for anti-apartheid activists, including Nelson Mandela, Walter Sisulu, Govan Mbeki and Ahmed Kathrada. The last common-law prisoners left in 1996, and in 1999, the World Heritage Committee declared Robben Island a World Heritage site of cultural significance.
"The buildings of Robben Island bear eloquent testimony to its sombre history," the Unesco committee noted, adding that the island "symbolises the triumph of the human spirit, of freedom, and of democracy over oppression."
Get road-trip ready before you explore
If all that stirs up the South African pride in you, why not road-trip your way to the Cape, or any of these other magnificent sites, and learn more about our country's rich cultural history first-hand? If you're not sure your vehicle is ready for a long trip, visit Discovery Insure and book it for a Tiger Wheel & Tyre multi-point check for just R95. Then hit the road with peace of mind and embrace your heritage!
Long drive ahead? Ready your vehicle with a TWT multipoint check
Ensure your vehicle's roadworthiness before it tackles diverse terrains by booking it for a Tiger Wheel & Tyre multi-point check for just R95.
Don't forget, if your vehicle passes its Annual MultiPoint check, you can get up to 50% of your BP fuel and Gautrain spend back every month!
Make a holiday of it! Pay less with Vitality travel benefits
Vitality offers terrific travel rewards, with up to 35% at over 500 hotels, lodges, resorts, and bed and breakfasts throughout South Africa with the Vitality Hotel Collection.