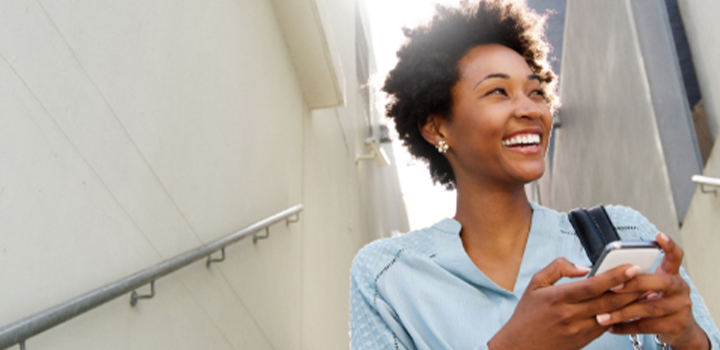 2020 has been marked by a disruption of norms, a move towards digital and a focus on accessibility. In response, Discovery Health Medical Scheme, in collaboration with Discovery Health, has invested in a patient-centric digital healthcare ecosystem to enhance the quality of healthcare for scheme members. Here's how.
The challenges facing our healthcare systems this year have, unsurprisingly, been defined by the global COVID-19 pandemic," says Dr Noach, CEO of Discovery Health. Four key trends have emerged over this time:
The pandemic is disrupting typical healthcare patterns and creating discontinuity in the supply and demand of healthcare services.
The global focus on patient-centric care is driving demand for improved quality of care and healthcare outcomes.
Providers and consumers are increasingly leveraging digital healthcare services and big data capabilities to deliver better outcomes, more efficiently.
In the time of great economic uncertainty there is a need to focus on broadening the affordability and accessibility of healthcare to as many people as possible.
"These trends - which are now shaping the healthcare industry - have underpinned Discovery Health and Discovery Health Medical Scheme's response to the current healthcare landscape," says Dr Noach. "By innovating quickly in a short space of time, we are leading the market in addressing emerging trends through new technologies, tools and benefits to offer better value, greater quality and an enhanced member experience." Here's how:
Introducing access to cutting-edge, digital connected care
Discovery's new Connected Care platform enables a digital end-to-end healthcare journey that connects members to a range of appropriate home-based healthcare services for all levels of care, funded by Discovery Health Medical Scheme.
Discovery Connected Care revamps the virtual consultation experience by bringing it closer to a face-to-face doctor visit. It achieves this by linking the latest in diagnostic point-of-care technology, e-scripting and medicine delivery, all accessible from the comfort of the member's home.
Dr Noach adds, "We're also proud to announce that, for the first time in South Africa, Discovery Health is giving access to a remotely-guided doctor visit by connecting the internationally-acclaimed TytoHome device to a member's virtual consultation.
The TytoHome device sends the doctor a live feed of clinical-grade images and sounds during a virtual consultation, so that a doctor can accurately diagnose and prescribe treatment for common conditions, no matter where the patient is located. Members also received a post-consultation dashboard including their updated Electronic Health Record, e-script, treatment plan, sick note and relevant referral appointments.
Cutting-edge technology optimises care for chronic conditions
Discovery Connected Care offers members with chronic health conditions integration with remote monitoring devices to better track their health from home. This advanced reporting process provides automatic trigger alerts to a member's treating doctor, forming part of a well-coordinated care pathway to better manage their chronic condition.
In 2021, the Diabetes Care, Cardiac Care and Mental Health programmes will be also enhanced through the Discovery Connected Care Platform so Discovery Health Medical Scheme members can access digital condition-specific clinical content and personalised health coaching.
Supporting members with an infertility and Assisted Reproductive Therapy (ART) benefit
To support families affected by infertility, Discovery Health Medical Scheme has introduced a new benefit on the Executive and Comprehensive Plans to provide cover for Assisted Reproductive Technologies (ART). These include in vitro fertilisation (IVF), intra-uterine insemination (IUI), frozen embryo transfer (FET), and intracytoplasmic sperm injection (ICSI).
From 2021, the benefit will be available to female members between the ages of 25 and 42. Those who meet the criteria can qualify for cover for up to two cycles of ART at centres accredited by SASREG (Southern African Society of Reproductive Medicine and Gynaecological Endoscopy). The cover includes a portion of costs for consultations, ultrasounds, oocyte retrieval, embryo transfers, lab fees, medication, and embryo and sperm storage.
Enhancing the systems that support mental wellbeing
According to the World Health Organisation, one in four people in the world will be affected by mental disorders at some point in their lives, placing mental disorders among the leading causes of ill-health and disability worldwide. Mental illness places a significant emotional and economic burden on all facets of society, including individuals, families, workplaces and the wider economy.
In a recent webinar on importance of mental wellbeing and resilience, clinical psychologist Dr Colinda Linde mentioned that suicide is the second leading cause of death for 15 to 29 year olds; depression is the leading cause of disability; and since lockdown, contact to South African Depression and Anxiety Group (SADAG) helplines have doubled and are still on the rise. In response, Discovery Health Medical Scheme is enhancing benefits to support members with mental illness. Find out more here.
Discovery Health Medical Scheme is also introducing a Relapse Prevention Programme to identify and support members who are at risk of recurrence of a major depressive episode, and the Mental Health Programme is being enhanced to support the transition from in-facility to out-patient primary care. At-risk Discovery Health Medical Scheme members will get access to Vitality Active Rewards Personal Health Goals, whether they can get rewarded for doing health checks, getting active, eating healthily, and proactively managing their mental wellbeing.
A 6-month contribution increase freeze to aid members in need
Based on independent advisory reports, employers in South Africa cut 2020 salary increases by 20%, with one in five employers freezing pay increases due to COVID-19. In consideration of this, the contributions on all Discovery Health Medical Scheme plans will not increase on 1 January 2021, but will remain at the 2020 rate for the first six months of 2021.
A delayed contribution increase supports all members through the first half of 2021, following a challenging 2020.
Committing to affordable, patient-centric healthcare
"At the end of the day, all of these innovations and developments are a manifestation of our drive to enhance access to affordable, efficient, on-demand, cutting edge healthcare across the continuum," says Dr Noach.
"The integration of digital technologies is integral to creating platforms and support systems that allow us to focus on patient-centric, ever more personalised pathways. Most importantly we are committed to maintaining a focus affordability and sustainability into 2021 and beyond."
Learn more about these Discovery Health Medical Scheme innovations and enhancements for 2021.
Discovery Health Medical Scheme, registration number 1125, administered by Discovery Health (Pty) Ltd, registration number 1997/013480/07, an authorised financial services provider and administrator of medical schemes. Vitality is a separate wellness product, sold and administered by Discovery Vitality (Pty) Ltd, registration number 1999/007736/07. Limits, terms and conditions apply.

Access a world of digital support
Technology has created many benefits for our lifestyle. Life is easier; you have choices that are best suited for you; and you save costs and valuable time. These benefits of technology are now also changing how we manage our healthcare journey at our fingertips.