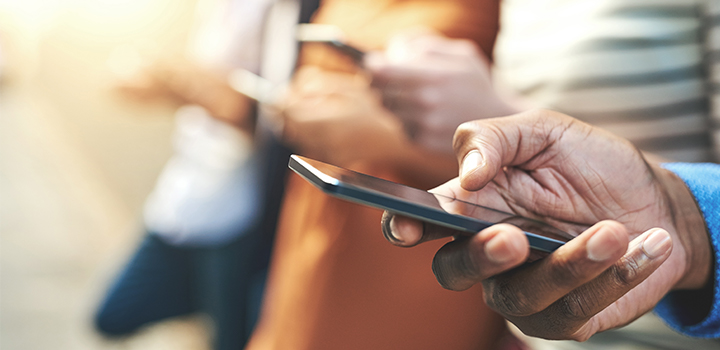 Technology has created many benefits for our lifestyle. Life is easier; you have choices that are best suited for you; and you save costs and valuable time. These benefits of technology are now also changing how we manage our healthcare journey at our fingertips.
In today's tech-savvy world, you use your smartphone to manage work, active and social time, and to buy the latest gadget or a late-night meal. Your smartphone keeps you connected to your network and everything you love.
Rapid innovation is changing the way we live
Technology has fundamentally shifted how we live, from our communication to entertainment and how we do business. South Africa has 80 million mobile subscribers and the average user spends three hours each day on their device.
This digital migration is leading to exponential innovation globally. Previously, world-shifting developments might happen every hundred years or so. Today, new technologies are released almost every week. They are also reinventing how you can access healthcare services.
Use your smartphone to manage your health journey
All you'll need is the Discovery app and you are set to take care of your most valuable asset, your health, using leading digital health technology. You can use the Discovery app to:
Find the right doctor in seconds with the enhanced Find a healthcare provider tool
Download your key documents hassle-free
Submit and track your claims in real time
Order your medicine and have it delivered to your door
Stay on track with your prescribed medicine with reminders on your phone.
It's never been easier to find the best care wherever you are.
Download the Discovery app today
The Discovery app is for anyone that has at least one active Discovery product. To use the app, you must be registered on the Discovery website. You will use the same username and password for this app as for the Discovery website. If you are not yet registered on the Discovery website, register now.
Download the app
The Discovery Health Medical Scheme is an independent non-profit entity governed by the Medical Schemes Act, and regulated by the Council for Medical Schemes. It is administered by a separate company, Discovery Health (Pty) Ltd, an authorised financial services provider.