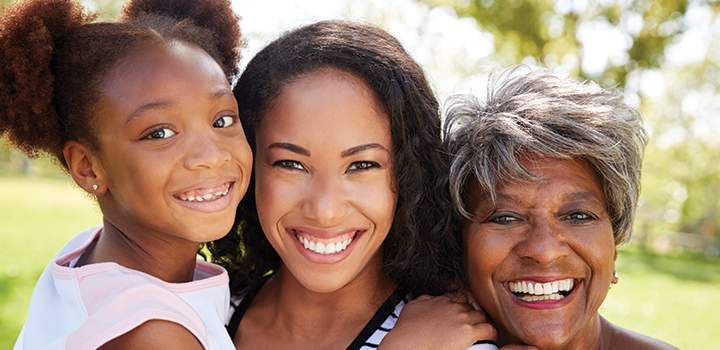 According to the Medical Schemes Act, Prescribed Minimum Benefits (PMB) are a set of defined benefits that all registered medical schemes in South Africa must provide for all their members. All members have access to these benefits, no matter which plan type they are on. PMBs ensure that all medical scheme members have access to a defined list of conditions for continuous care to improve their health.
Discovery Health Medical Scheme plans are structured so that cover is maximised for all plans. Your health plan benefits offer more cover than just minimum requirements for PMB. Always consult your Health Plan Guide to see how you are covered.
What is a Prescribed Minimum Benefit (PMB)?
PMBs are guided by a list of medical conditions as defined in the Medical Schemes Act. According to this, all medical schemes have to cover diagnosis, treatment and care costs related to:
An emergency medical condition
A defined set of 271 diagnoses
27 chronic conditions (Chronic Disease List conditions).
What must happen for me to access PMB benefits?
There are certain requirements to meet before you can benefit from PMBs. These are:
Your condition must qualify for cover and be on the list of defined PMB conditions
You should send the Scheme the results of your medical tests that confirm the diagnosis of your condition. This will allow us to identify that your condition qualifies for the treatment. Your doctor must provide the correct documentation for us, confirming the diagnosis. You must also register on the scheme's disease management programmes to qualify for PMB cover. For more information on where to send completed application forms see the Guide to PMBs.
Your treatment must match those in the defined benefits on the PMB list
There are standard treatments, procedures, investigations and consultations for each PMB condition on the list outlined by the Medical Schemes Act. These defined benefits are supported by thoroughly researched and evidence based treatment guidelines.
You must use our Designated Service Providers (DSPs) for full cover
Unless there is no DSP applicable to your plan, you must use our DSPs. If you do not use a DSP we will pay up to 80% of the Discovery Health Rate (DHR) and you will be responsible for the difference between what we pay and the actual cost of your treatment. This does not apply in emergencies though. In an emergency, you can go directly to hospital and notify the scheme of your admission as soon as possible. In the case of an emergency, you are covered in full for the first 24hrs or until you are stable enough to be transferred to a DSP. Remember, benefits not included in the PMBs are paid for from your are paid for from your available plan benefits, where appropriate and according to the rules of your chosen health plan. and according to the rules of your chosen health plan.
Find healthcare providers in our networks on our website or the Discovery app > Medical aid > Find a healthcare provider.
You and your dependants must register to get cover for PMBs and Chronic Disease List (CDL) conditions
How do I register a Prescribed Minimum Benefit condition?
There are different types of PMB cover. These include cover for: in-hospital admissions, conditions under the Chronic Disease List, out-of-hospital management of PMB conditions, and treatment of PMB conditions such as HIV and oncology.
To apply for out-of-hospital PMBs or cover for a Chronic Disease List (CDL) condition, you must complete the Prescribed Minimum Benefit or a Chronic Illness Benefit application form. Online applications for CDL conditions are also available for your doctor to complete and submit through the Discovery Health ID platform.
Up to date forms are always available on our website here under Application Forms.
For more information on the PMB Chronic Disease List conditions, HIV or Oncology and how to register, visit our website here and search under Benefit information.
To confirm your in-hospital cover for PMB conditions, you can call us on 0860 99 88 77 and request an authorisation. We will then tell you about your cover.
Why it's important to register your PMB or chronic condition?
We pay for specific healthcare services related to each of your approved conditions. These services include approved treatment, medicine, consultations, blood tests and other defined tests. These are paid for from your Prescribed Minimum Benefits and will not affect your day-to-day benefits.
We will pay for treatment or medicines that fall outside the defined benefits and that are not approved, but this is paid from your available day-today benefits, according to your chosen health plan. If your health plan does not cover these expenses, you will have to pay these claims.
Who must complete and sign the registration form when applying for PMB or chronic condition cover?
The person with the PMB or chronic condition must complete the relevant application form with the help of their healthcare provider. The main member must complete and sign the form if the patient is a minor. Each person with PMB or chronic conditions must register their specific conditions separately. You only have to register once for a chronic condition but mental health conditions such as depression, needs an annual reapplication for PMB cover. If your medicine or other treatment changes, your doctor can let us know about these changes.
For any new conditions, you will have to register each new condition before we will cover the treatment and consultations from your Prescribed Minimum Benefits and not from your day-to-day benefits.
What happens if you need treatment that falls outside of the defined benefits?
For chronic conditions, your doctor or pharmacist can make changes to your medicine telephonically by calling 0860 99 88 66 or by faxing an updated prescription to 011 539 7000 or emailing it to CIB_APP_FORMS@discovery.co.za For other Out of hospital PMB conditions, your doctor or pharmacist can make changes to medicine by sending the updated prescription by fax to 011 539 2780 or completing an application form and emailing it to PMB_APP_FORMS@discovery.co.za
Further PMB Communication
When you join the Scheme, you receive a welcome pack which includes high level communication on PMBs, waiting periods and all plan benefits. Information on PMBs is also provided in the member benefit guides sent to you every year. Visit www.discovery.co.za or the Discovery app for all further information you will need on PMBs.
The Discovery Health Medical Scheme is an independent non-profit entity governed by the Medical Schemes Act, and regulated by the Council for Medical Schemes. It is administered by a separate company, Discovery Health (Pty) Ltd, an authorised financial services provider.
Extra cover when you need it most
When you have spent the funds in your Medical Savings Account, the Day-to-day Extender Benefit ensures that you do not have any gaps in cover when you visit a provider in our Premier Plus GP Network.
In the third in a series of pieces exploring the SA healthcare industry, Discovery Health CEO Dr Johnathan Broomberg why a critical success factor in this shared value model is that all of us need to become well-informed healthcare consumers, rather than passive patients. (Published: Sunday Times, 19 November 2017)
Reassess your health plan - how and why you should
No one can predict what medical emergencies or other healthcare costs the coming year might bring. This makes it tricky to strike a balance between meeting your budget and making sure you have sufficient medical cover. Here are some factors to help you decide.