With 17 confirmed measles cases within a month, the Gauteng Department of Health has announced an emergency campaign to address the outbreak of the disease. Here's why they're rolling out vaccines to kids, and what you should do about it.
We'd all agree that we'd do anything to protect the health and wellbeing of our kids. This is exactly what makes the controversy about vaccinations so rife.
Anti-vaccination lobbyists are full of caring, well-meaning parents, armed with access to the internet and anecdotal evidence, who generally claim that vaccines are profit-driven and ineffective. The problem comes when they're faced with a bona-fide outbreak, as parents in Gauteng are now.
With an alarmingly high 17 confirmed cases of measles within a month, the Gauteng Department of Health (DoH) has announced an emergency campaign to address what they call an outbreak of the disease.
Dr Roshini Moodley-Naidoo, Head of Risk Management and Quality Care at Discovery Health, explains:

"This outbreak isn't occurring because previous vaccines failed, but rather because not everyone was vaccinated, leaving the rest of the community vulnerable."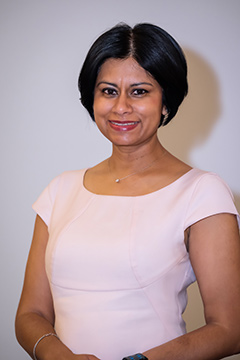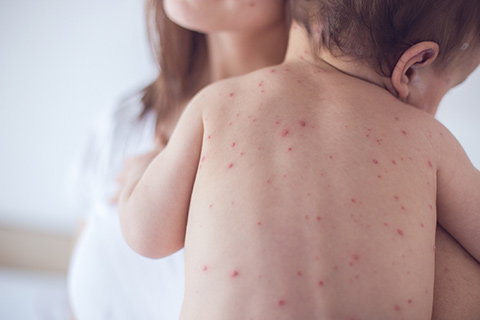 Why you and your family should choose to be immunised
Ten of the confirmed cases are linked to a single family who chose not to be vaccinated. With the very first confirmations, the Gauteng DoH tracked down everyone they came into contact with, only to find that in many cases, it was too late to prevent infection.
Almost all of the 17 people were not vaccinated, and now that the disease has spread, finding and immunising their contacts isn't enough. (Cue: mass vaccination campaign.)

As you probably know, measles is a serious and highly contagious airborne disease, spread by coughing and sneezing. It can cause severe complications, including blindness, deafness, brain damage, pneumonia and death.
The disease can affect both children and adults, but here's a fact: the illness can be effectively prevented through vaccination.
How vaccines work (and why getting measles is like going to the army)
Going for a vaccine is like sending your immune system to a weekend boot camp instead of the army, because it trains your body to fight a disease on a small scale, without overwhelming it with symptoms.
The measles vaccine works by injecting yourself or your child with a small dose of live, but weakened, viruses. This prompts your immune system to leap into action, producing antibodies to fight the viruses in the vaccine.
Ok, so vaccines are important and effective. But am I and my kids safe?
The best way to make sure that you and your children are fully protected is to visit your nearest clinic or speak to your doctor as soon as possible. If your doctor can't confirm a diagnosis based on observation, they may order a blood test.
Symptoms of measles generally appear within 14 days of exposure to the virus, and are similar to those of a common cold - coughing, a rising fever, red eyes, light sensitivity, muscle aches, a runny nose, a sore throat and white spots inside the mouth. You can also develop itchy bumps on the head that slowly spread to other parts of the body.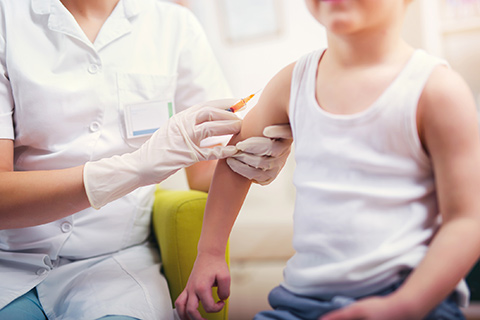 Since measles is so quickly and easily spread, it's best not to wait until you or your kids show signs. Taking pre-emptive measures can go a long way in protecting your family and community by reducing the chances of unwittingly spreading the virus.
Discovery Health Medical Scheme covers immunisation against measles
Good news! Discovery Health Medical Scheme covers the measles vaccine from available funds in your Medical Savings Account, without accumulation to your threshold.
Read more about cover for screening and prevention or head to your nearest clinic to take advantage of this benefit and to help stop this outbreak in its tracks.
We're on this journey with you
Join SA's most loved medical aid scheme and you, too, can benefit from comprehensive medical cover for pregnancy and childbirth. Read how Discovery Health Medical Scheme takes care of you during pregnancy and after your baby is born.
An investment in our health is an investment in a better future for ourselves and our country. Dr Craig Nossel, Head of Vitality Wellness: The Sunday Times, 2 July 2017
Extra cover when you need it most
When you have spent the funds in your Medical Savings Account, the Day-to-day Extender Benefit ensures that you do not have any gaps in cover when you visit a provider in our Premier Plus GP Network.