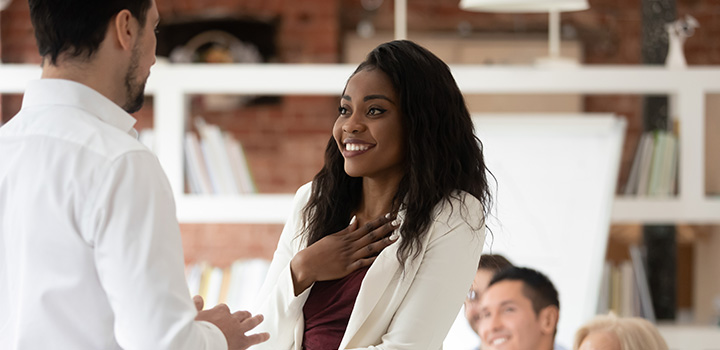 A typical organogram might put the CEO at the top of the pyramid, but modern leadership sees leaders supporting their teams' mental wellbeing – promoting innovation along with motivation and kindness.
When Jack Ma, CEO of the tech conglomerate, Alibaba, retired this year, he highlighted how globalisation and new technologies, political uncertainly and trade relations are challenges for the current workforce.
The way to combat this was for leaders to nurture employees – by showing kindness. "In the 21st century, no matter what kind of a person you are or what institution you work for, kindness is the strongest power," he said.
Apart from having intelligence (IQ) and emotional intelligence (EQ), Ma said "LQ" should be the guide for leaders. "If you want to be respected, you need LQ. And what is LQ? The quotient of love, which machines never have."
Ma said by using this equation he had achieved his target of creating a 102-year trajectory for the future for the company and its staff. In his retirement speech, he said, "many people treat company targets just as empty slogans. However, we at Alibaba know we need to have faith in this goal to make it become a reality. We went to lots of other companies to investigate how to keep a firm alive and found there were two basic ways: one is to pass on the business to the founders' next generation, or to find professional managers."
But, he says, they chose the third path, which is to nurture their own teams and to make sure the succession process is smooth with the help of existing systems and a strong company culture.
People before profit
Regine le Roux, Managing Director of Reputation Matters, which specialises in reputation measurement, said it might sound like marketing speak, but the good values Ma speaks about can lift employees to perform better. As a result, the company performs better – especially when a leader sets the example.
"For leaders, the values that you share in the business world need to resonate with the values in your private capacity. It is important that everyone within the organisation shares the same set of values," she says.
Beyond profit, showing care and compassion for employees and greater society in a cycle of shared-value could attract the right talent fit for companies, and maintaining that positive sentiment will create a positive mindset for employees," she says.
"These values not only help to attract like-minded people to work for your organisation, which you want if you are to implement them, but it also filters the type of companies you want to do business with, your partners. It is about prioritising values above profit," said le Roux.
Reputation matters
From a set of good values, other leaders will emerge to take the helm with the correct mindset in place. One where employees feel engaged, valued and uplifted. "Leaders need to cultivate more leaders. Growing your team and cultivating the necessary skills that you, as a leader need will have a direct impact on your organisation's reputation and ultimately, its success," said le Roux.
"The only way businesses can grow and thrive is by having a solid reputation. A Reputations have a direct correlation with a company's bottom line. With a solid reputation, you are able to attract top talent, produce products or services that people want to spend money on, which ultimately improve your financial standing. The contrary, of a negative reputation, is of course also true," le Roux says.
"The key to achieving a strong reputation and creating a nurturing space for employees, begins with the set of values a company aspires to uphold," she says.
Discovery for Business
Employers benefit significantly from a healthier workforce. Find out more about our comprehensive Employee Benefits for businesses.
Are your people dying for a paycheck?
The South African workforce is amongst the most stressed in the world, according to a Bloomberg Business survey which rated our stress levels second, only to Nigeria.
Is presenteeism damaging your business?
It is important that employers understand the cost of present but disengaged employees on business and ultimately the impact of poor health on a company's bottom line.