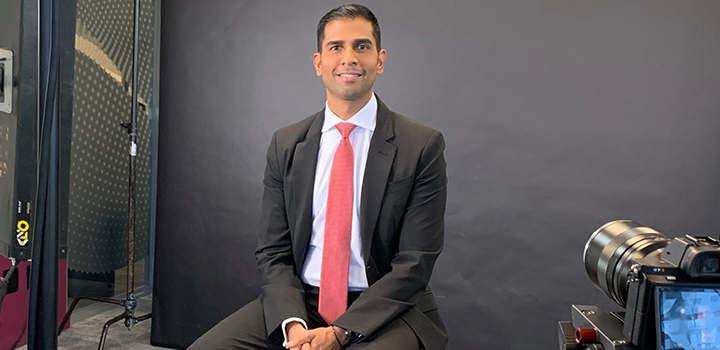 Prav Govinder, CEO of the Discovery Connect division, explains why networks are different from tribes, and how trust fits into the leadership relationship.
Navigating the corporate jungle can be easier when you have a tribe to lean on. In the context of a career, the tribe is intimate (in other words, based on trust) while networks are broader. Networks, while essential and valuable, are about quantity. A tribe is about quality.
You would use a network as an access point into a space but tribes are true relationships that exist purely around growing a business or creating shared value for the tribe members. They consist of people you can rely upon to deliver distinctive pieces of work or provide distinctive guidance or feedback on the issue at hand. These are working groups that you trust, those with whom you have cultivated deep relationships, through shared working experiences.
In business, tribes are about productivity and not necessarily friendships, as they would be in personal tribes. Tribes do exist in the personal context but the corporate tribe is a more formal support structure or your go-to team.
The tribe is most often multi-faceted, with members adding value in a unique way. This means having people around you who are at different levels in their careers and with exposure to different areas or functions within business. You would have mentors, who are there to rise and pull you up with them. Then there are strong contemporaries and finally those you would nurture (who support you in delivery).
How tribes encourage innovation
Those within your tribe should not necessarily be people you get along with because all your interests are the same. Instead, you trust each other in a professional capacity and work well together, contributing different views. In your differences you can innovate and push thoughts forward.
A tribe is not your colleagues or your team. Being able to connect with people outside your pure working group is important. It gives you access to thought-partners. Your tribe should have someone you are comfortable with to bounce ideas off, some at inception stage and others at a later stage. And you should include someone who can understand the essence of your ideas, give objective feedback and share their own ideas in the same way.
These different layers create important safety nets that support the delivery of high-quality outputs. Having various opinions means that you are guaranteed objective feedback, that you identify most blind spots and that you can anticipate some complex questions that may arise from your formal audience.
Consider the Trust Equation
There is a fine line between driving innovation and risking group-think. As a group, you should have adjacent thoughts but also have enough experience that you can identify risks and gaps, and where bigger opportunities could lie.
Central to this is trust.
The Trust Equation, a concept by sales expert and author, Charles H Green is:
Professional Trust = Credibility x Reliability x Intimacy / Self-Orientation
To explain the equation, the Credibility is about the experience and expertise a person brings, multiplied by their Reliability (when they say they will get something done, they mean it), multiplied by Intimacy (shared experiences).
The multiplication is important, because it shows how these traits can grow trust exponentially but weakness in any of the elements will also erode the trust significantly.
Most important is that all of this is over the denominator: Self-Orientation. If the focus on the self gets too large, everything in the trust relationship becomes meaningless. Applying this to the tribe theory, by focusing on helping others in the tribe with almost zero self-orientation, is a way to build trust.
Every good working relationship is based on how you operate in the context of trust. Apply the equation as a means of measuring who you include in your tribe. It will give you a sense of the relationships: whether they are growing in trust or lacking. Self-awareness about this is crucial and shows growth as a leader.
Prav Govinder joined Discovery in 2015, after completing his MBA at Harvard Business School. He was responsible for Special Projects in Marketing and Distribution, and Discovery Life before being appointed as the CEO of Discovery Connect. He is a member of Discovery's South African Exco. Discovery Connect, a subsidiary company of Discovery Holdings, is Discovery's direct sales division.
Discovery for Business
Employers benefit significantly from a healthier workforce. Find out more about our comprehensive Employee Benefits for businesses.
Are your people dying for a paycheck?
The South African workforce is amongst the most stressed in the world, according to a Bloomberg Business survey which rated our stress levels second, only to Nigeria.
Is presenteeism damaging your business?
It is important that employers understand the cost of present but disengaged employees on business and ultimately the impact of poor health on a company's bottom line.