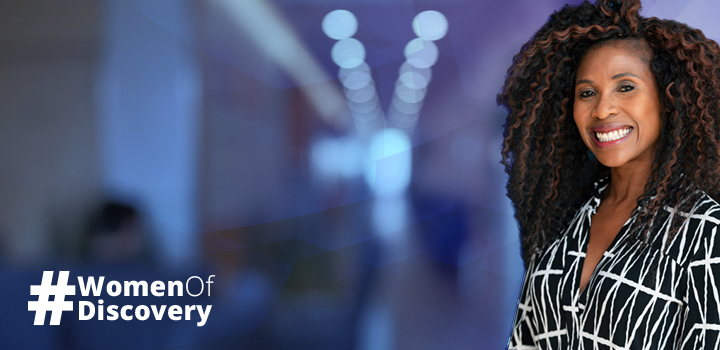 Nonkululeko Pitje, Head of Employee Health Solutions at Discovery, believes in the power of visibility and that female leaders must be visible to be visionary.
Nonkululeko Pitje, is a powerhouse who was born to lead. She jokes that her younger sister was the first, albeit unwilling, participant to experience her leadership capabilities while they were growing up.
"There is a concept made famous by Malcolm Gladwell, who in his book Outliers, says that it takes roughly 10 000 hours of practice to achieve mastery in a field. I started my 10 000 hours early, grabbing and embracing opportunities to lead wherever they presented themselves," Pitje says.
"The truth is, I am still hard at work moving towards my 10 000 hours, but I believe that it takes practice, practice and more practice. There are no short cuts, and it is a journey with ups and downs," she says.
An excellent scholar, Pitje found herself at a consulting firm, which she recommends as a career starting point, because it gives a graduate varied experience. In 2004, she joined Discovery to help build the London-based affiliate, PruHealth. And from there, there was only an upward climb for her at the country's biggest insurer.
Learning from failure and hardship
Pitje's stellar career has taught her that career failures are as important as successes. "When the spotlight is on someone and they are celebrated for being successful, almost without exception, a review of their journey will demonstrate the practice, the hard work and failures that finally culminate in the successful man or woman admired and celebrated in society."
Of her own challenges, she says "I have learned and grown the most through the challenges and failures that, at times, have been painful. Both at work and at home – each challenge was a catalyst to significant change that unearthed a new strength and a path that I needed to pursue."
Work-life balance is a myth that needs rethinking, Pitje says. "As a working woman and single mother, I have come to understand that I have to lead at home and in the work place. There is no balance. I have to apply myself hard at work, because I am paid for the value I bring. At home I have to be just as vigorous and as applied, because God has entrusted me with the biggest job and privilege anyone can have - guiding and influencing two little minds to becoming meaningful contributors in society. When I understood that more is expected from me as a woman, and I understood the privilege of doing more and using the opportunities to practice, I stopped seeking balance, but rather focused on seeking excellence in all aspects of my life."
Pitje's advice to young people
Navigating corporate South Africa, she says, is a matter of being selective. "It matters where you work. It matters that you believe in your organisation and its purpose. You should feel you fit, that you are valued and you can thrive. You cannot be brilliant in mediocrity."
"It matters to me that I work for a company whose core purpose is to protect and enhance people's lives. Discovery is a values based organisation. Shared-value is the cornerstone of the business - value that benefits both Discovery and its members. Two of our eight values are about our people and liberating the best in them. I fit here, I can contribute and my contribution is valued."
The cliché is true that young people need to surround themselves with the right people or 'plant themselves in fertile soil.' "No one becomes incredible on merit alone. But, there is a magic that starts to happen when someone recognises your qualities and takes interest. There are people in your path who will give you an opportunity to prove yourself. They introduce you to the right networks, they coach you before critical decisions. These people matter, and without them success would be harder. Working with confident, incredibly smart people that have taken interest in me, trusted me with roles and projects to practice and learn, has been invaluable."
Choose the organisation that is perfect for you
Not that challenges have bypassed her. "I am not naïve. Discovery, like many organisations in South Africa and in fact globally, are still wrestling with having a diverse leadership team. I am hopeful though, because my CEO and Exco team believe unequivocally in transformation and diversity in the workplace. Race and gender are important and necessary for sustained business growth, as well for meaningful contribution towards uniting and healing the country. I am encouraged that as a business, we are actively and boldly investing in the growth of women and black people into senior leadership and learning about how we can retain them."
Pitje concludes: "There is no perfect organisation – but what is important is to choose the organisation that is perfect for you, one that you believe values you as a person and recognises that women in leadership bring unique value, adding quality. Most importantly, that back-up their convictions by actively changing the legacy of the exclusion of women from the boardroom."
Discovery for Business
Employers benefit significantly from a healthier workforce. Find out more about our comprehensive Employee Benefits for businesses.
Is presenteeism damaging your business?
It is important that employers understand the cost of present but disengaged employees on business and ultimately the impact of poor health on a company's bottom line.