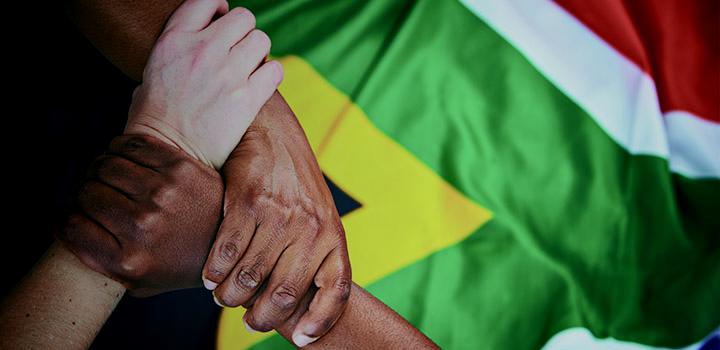 South Africa has a unique history and is a country of great diversity. This Heritage Month, we consider how this reflects across our workplace culture.
Career coach, Rachel Montanez says a company's corporate culture is not the personality of a company. "Corporate culture is like one's character. Personality is what's on the surface. Character, on the other hand, are those deep-seated traits that show up under challenging or difficult circumstances. Character is based on our beliefs and values which then leads to behaviours," she wrote in Forbes magazine online.
Montanez adds that employees, and those looking for work, "think of character as the "why" behind our actions". "Figuring out a company's character is the best way to determine their corporate culture," she wrote.
South Africa's corporate culture, and how heritage fits in
Amanda Porter, Head of Culture at Discovery says that corporate culture encompasses the values and behaviours that create a unique workplace. She says that an organisation's culture influences and affects the way people interact, how knowledge is created and shared – and importantly, how people face challenges at work.
"In South Africa the narrative is often negative and we don't dream – not enough anyway and yet there are moments in history which suggest it shouldn't be negative. For example, the power of people to bring down apartheid, the power of a great leader to unite millions of different voices, and perhaps more recently, the power of students to stand up and fight the injustice and moral depravity of gender inequality and violence. At the same time, in our rainbow nation, each of us come with our own cultures and values. Yet, we are bound by a common history and purpose of building a great country," she said.
Porter said this is why value-based organisations are creating a new world of work. "It means that these organisations can hold people accountable, inspire and unite people behind a set of values – thereby creating shared value at the most profound level. This is only going to be more and more valuable in the future world of work, where EQ is the differentiator between people and machines."
The Discovery way of life
"At Discovery, our core purpose of making people healthier and enhancing and protecting lives, speaks to all people. It also speaks to the organisation's core values – one of which is about 'liberating great people' to achieve the most they possibly can. These values are founded on the premise that everyone has greatness within them and therefore, the common goal is to liberate that and invite people to be the best version of themselves. For us, and not just in Heritage Month, it means celebrating all of the great people who work towards our common purpose. Each person adds to the diversity, and the richness that comes from celebrating diversity is valuable," said Porter.
She adds that "liberating the best in people" is also embedded in our South African culture, stemming from a country that was liberated from its past oppression. "The liberation speaks about the tremendous freedom that we want people to feel, so they can fly and soar in their personal and work lives," said Porter.
What does celebrating heritage mean?
"There is greatness in celebrating the differences while at the same time recognising that we have much in common. It is about the differences in our many cultures and the ability to acknowledge and celebrate these differences, yet still unite in a colourful tapestry. Heritage is a celebration of coming together, celebrating what our commonalities are and what is great about us collectively," said Porter.
"Optimism is central to the Discovery culture and challenges are seen as problems to be solved. In fact, this excites us. It is not naïve optimism but is a recognition of the obstacles before us, the volatility of our leadership, the fragility of our economy and the belief that despite it all, we will find a way to influence society positively. A South African cultural trait is resilience – we are an incredibly resilient nation and this bodes well for forging ahead and building a great country," she said.
"The tests of resilience and value since then has created a proudly South African organisation in Discovery. It has created magic that is now in 22 countries around the world, but remains proudly South African," said Porter.
The heritage we are taking into our future
In order to implement a positive culture for organisations, Porter said the key is to keep the values alive. "The first step is to be authentic in the way we live the values, they are not just written, they are practiced. Implementing a positive corporate culture requires a deliberate action in defining an inspiring core purpose and set of values which employees can galvanise."
"It is important that leaders embrace the values at every level. Then the culture becomes visible in our language, processes and every element of interaction," she said.
Porter said the language young people use in interviews today is an important indicator of future culture. "When we interview people, they ask us how they will be able to make a difference with their contribution. They know that there is a job to do, but they ask what impact that job will have in the organisation, on the country, in the world." If that is the language and the thinking of the future, it is certainly a heritage to look forward to.
Discovery for Business
Employers benefit significantly from a healthier workforce. Find out more about our comprehensive Employee Benefits for businesses.
Are your people dying for a paycheck?
The South African workforce is amongst the most stressed in the world, according to a Bloomberg Business survey which rated our stress levels second, only to Nigeria.
Is presenteeism damaging your business?
It is important that employers understand the cost of present but disengaged employees on business and ultimately the impact of poor health on a company's bottom line.