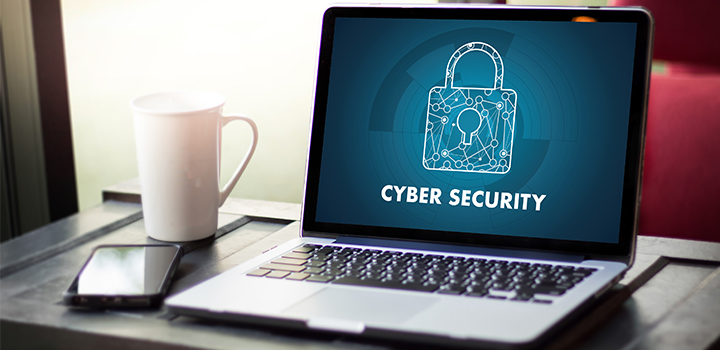 There are a number of ways in which you may be unknowingly putting your personal information at risk when you're engaging or transacting online. Here's what you need to know about protecting your personal information in the digital world.
There are a number of ways criminals can access your information online with the aim of theft or fraud. You should be aware of the different tactics being used and always protect your personal details in your everyday interactions. Social media quizzes, fake competitions, phishing websites and interception of emails, are some of the ways you can share your information unknowingly. Be smart about where you share personal information, especially your identity number.
Here are some of the most common ways criminals can gain access to your personal information and our top tips to keep your information safe:
Phishing
Phishing is a method of deceitfully obtaining personal information including passwords, identity numbers, login details and credit card details. The goal is always a financial one. You might receive calls or get sent emails that seem to be from trusted sources or companies. By interacting with such emails, criminals gain access to your personal information to commit fraud.
Our top safety tips:
Never click on a link in an email to enter or update your credentials, and never download files or open attachments in emails from unknown senders.
Check your online accounts and statements regularly.
Communicate personal information only by phone or secure websites.
Call the legitimate company directly.
Phishing websites
These are websites that look almost identical to the real website except these fake websites are meant to trick you into disclosing personal information. Fake news campaigns often make use of attention-grabbing, or click-bait, headlines that encourage readers to click on a link that takes them to a phishing website which can then be used to capture personal details or install malware on a user's computer. Malware is malicious programming (viruses, worms, Trojan horses and spyware) designed to modify, delete, or steal your files, make your system crash, or take over your machine.
Recently, Discovery was targeted in two phishing scams using fake news, one driven through several posts on Facebook using false headlines about the bank and another centred around Bitcoin. The Facebook posts looked dangerously as though they came from a legitimate news website, with only one letter in the publication's name changed to a lower-case letter. The article was fake news about a financial scheme and led to a phishing website. The second was an article under the false branding of "The Mirror" which led directly to a Bitcoin scam.
We've reported both fake news scams to Facebook and Google to stop the circulation of these scams and the risks they pose to readers. Read the article published by BusinessTech about the scam which implicated them and the risk of fake news.
Our top safety tips:
A phishing scam will always direct you to a web page. Check the address that appears in the address bar of your browser. When clicking on the closed lock that appears next to the address, the identity of the site should be shown as safe or verified. Discovery's website is secured via Entrust.
If the email or website has terrible grammar or a strange email or website address, chances are it could part of a phishing scam.
Know how to spot fake news. Don't trust the headline at face value – read past the headline. If it sounds too good to be true, or if the story sounds absurd, chances are it might be fake news.
Check the date, time and author of the article.
Search online if other news outlets are reporting on the story too.
Check if there are questionable quotes and photos in the article.
Think before you share.
Vishing
This is similar to phishing in that the objective is to obtain personal information fraudulently. Vishing tricks people into disclosing information over a phone call, rather than visiting a website.
You may receive a phone call, SMS or email notifying you that your account has been hacked. You then have to dial a number immediately to sort it out. Criminals use urgency as a tool to get you to act before you have had an opportunity to become suspicious. However, when you call the number, it will be a fake company number where you are then tricked into sharing personal details like your identity number or banking details.
Our top safety tips:
Never share any personal information with callers.
Always call the particular company directly and use the client service or contact details sourced directly from the company's website.
In all instances, if you suspect anything suspicious on your account or that you may be the victim of online fraud, please contact your bank or service provider to report the incident. Email security@discovery.co.za to report any suspicious emails.