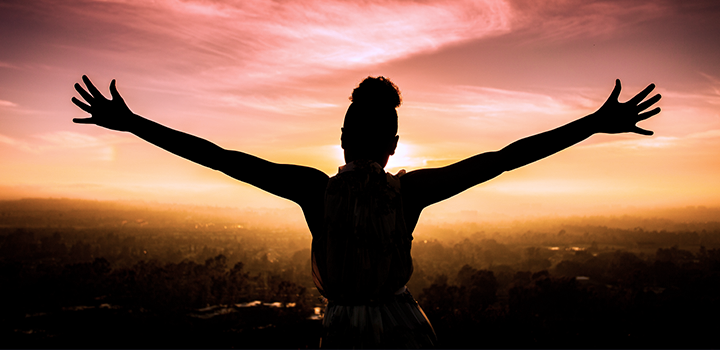 This women's month, we turn the spotlight on four courageous women who continue to challenge expectations and change society.
South Africa has a proud history of women who not only defy gender bias and stereotypes, but also shine brightly in their areas of expertise. Here are four trailblazers who light the paths on which they move and show the way for other women.
"Keep taking the next best step"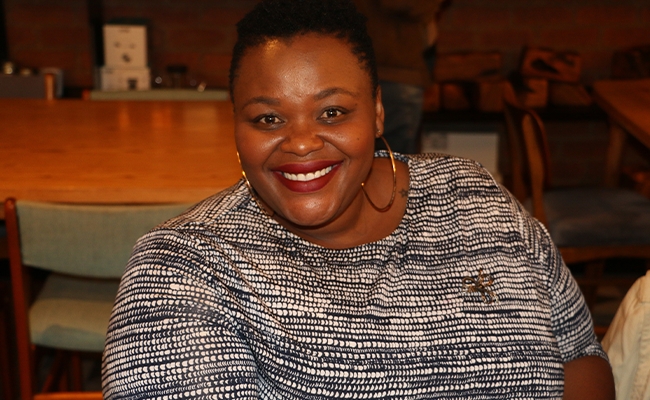 Thabiso Mahlape, founder of publishing imprint BlackBird Books
As a young girl living in the township of Sheshego in Limpopo province, Thabiso's introduction to words and stories was through the newspapers her father brought home. Her love of reading became stronger during her primary school years, when she borrowed books from a library in a run-down school in her neighbourhood.
While reading, she would get lost in the stories and characters, and she knew that books would eventually become an essential part of her life. Today, Thabiso is the first Black woman in South Africa to own a publishing imprint, which lets her tell the stories of Black people in their own voices.
The road to the cut-throat publishing industry was full of twists and turns. "As an engineering student in my fourth year of tertiary education, I was hideously depressed, so I changed course." Despite being unemployed for three years, Thabiso followed her dream of working in publishing. Her determination paid off when she finally got an internship at Jacana Media, where her career took off.
"When I started out, I felt out of my depth and I struggled to establish the relationships that are such a crucial part of publishing. Then I discovered the need to publish the stories of people who haven't been heard to a group of readers who are largely underrepresented."
Thabiso's message to girls and women is this: "Stay on course no matter what the obstacles are. Keep taking the next best step. It doesn't need to be the destination."
"Don't let obstacles discourage you"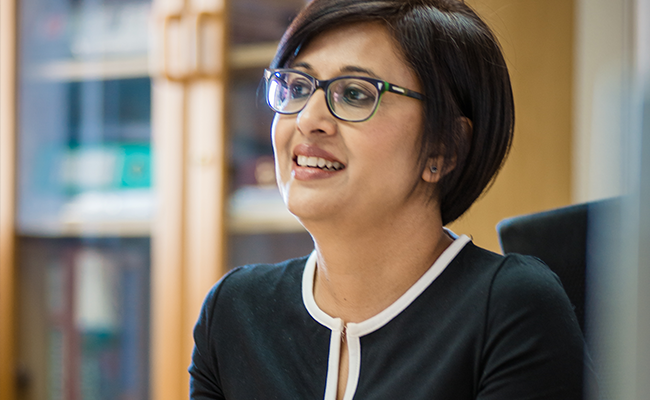 Professor Priya Soma-Pillay, Head of Obstetrics and Gynaecology at Steve Biko Academic Hospital
Professor Soma-Pillay's interest in obstetrics and gynaecology was sparked during her internship training as a medical doctor. "The birth of a baby is an important milestone in the human journey and as a doctor, I can play a significant role in this wonderful process."
Listen to Prof. Priya Soma-Pillay as she shares what you need to know about COVID-19 and pregnancy:
Today she heads up the Steve Biko Academic Hospital's Obstetrics and Gynaecology division, where she transfers her medical and surgical expertise, and passion for women's health to doctors in training.
Her career path started on a challenging note when circumstances pressured her into studying medicine at the University of Pretoria, where Afrikaans was the predominant medium of instruction at the time. "Afrikaans was my second language, but I decided to take on the challenge of studying in Afrikaans. The first three years were extremely tough," she recalls. "But I had a solid group of friends who supported me."
Her advice to young women is to lead a balanced, healthy lifestyle and never be discouraged by the many obstacles. "Education opens many doors for young women. Pursue a career that you'll enjoy and work hard to be the best you can be."
"Befriend your gut; trust yourself"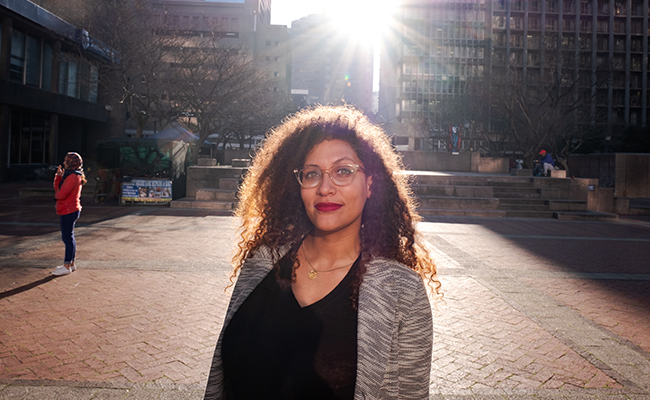 Lauren Hermanus, sustainable development expert
Education was a priority in Lauren's household, and academic pursuits came naturally to this double Masters graduate and PhD student.
"I've always had a deep love of learning, but I also felt I had an ethical imperative to be involved in the problematic systems that I observe in the world and try to make a difference," says Lauren, founder and director of Adapt, a sustainable development consultancy.
Lauren has a decade of experience in sustainable development research and practice. She has worked with private companies, government institutions, academic institutions and NGOs on energy innovation and green economic initiatives. Her academic achievements, experience and expertise have not protected her from the prejudice and stereotypes many women, especially Black women, face in the workplace. "These challenges are amplified for women of colour. There are a lot of assumptions about what I do and know."
The leap from what you want to do and what you end up doing is a big one, especially since doors don't always open for Black people. "Befriend your gut and trust yourself," is Lauren's advice for girls and young women. "Also remember to find moments of joy and light-heartedness in your work."
"Don't apologise for stepping into the light"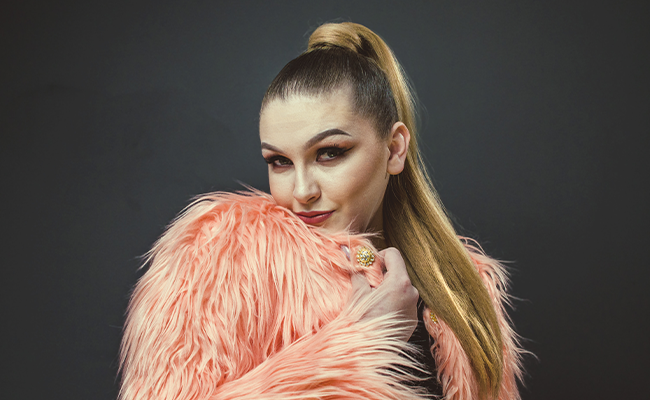 Holly Rey, award-winning house music artist
"Music chose me, not the other way around," says Holly, the first woman in 20 years to have won Record of the Year in 2019 at the South African Music Awards (the SAMAs). As a preparatory school pupil, Holly signed up for drumming and guitar lessons, which laid the foundation of her musical journey. Today she creates her own music, which has earned her international music tours, platinum record sales and the coveted SAMA.
Holly's schooling in the Natal Midlands was cut short when she was diagnosed with diabetes at age 12. However, she wasn't discouraged from following her dreams. "It's always been music," she says. During the lockdown following the outbreak of COVID-19, she started her own production company where she produces content for various digital platforms. This could also include broadcast TV in the near future.
Holly's road to success was not without speed bumps. "While I was excited to have won the SAMA, it was a bittersweet experience, reminding me that women need to work so much harder in a male-dominated industry."
Holly has the following message for women: "Don't apologise for stepping into the light. Know your worth. Be confident in your own abilities and claim the space that is rightfully yours."
The take-home message from our four trailblazers is this: self-belief and hard work generates not only heat, but light – it takes you forward and shines the way for others.

Hlokomela Women's Clinic – a safe haven for women
Where do rural women go when they need a pap smear, a mammogram, or suspect they may have breast cancer? In the town of Hoedspruit in Limpopo, they go to the Hlokomela Women's Clinic, where professional nurse Sonja Botha welcomes them with open arms.

#DiscoverYourVoice and unite against gender-based violence
Violent crime has increased since nationwide COVID-19 alert level 3 took effect on 1 June. Cases of abuse of women and children have also increased dramatically. How is the #DiscoverYourVoice initiative bringing support to medical scheme members who experience gender-based violence and other traumatic crime?