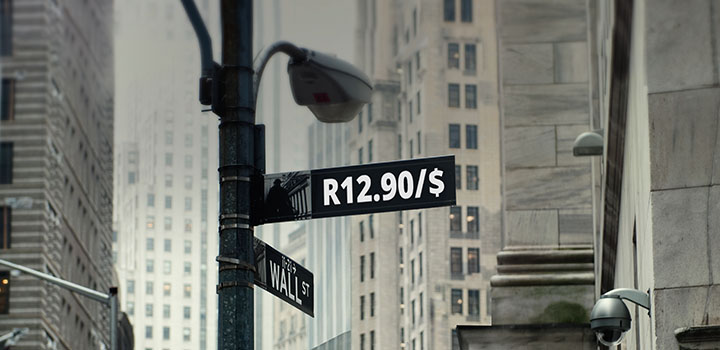 Life in dollars, can you picture it? Perhaps this is a little bit of a stretch of the imagination, but you can still achieve financial growth with one of the most widely used currencies in the world – the U.S dollar – with Discovery's Dollar Life Plan.
Designed as a global risk protection policy, the Discovery Dollar Life Plan comprises a collection of customisable benefits that offer protection for a range of life-changing events that could have different impacts on the quality of our lives.
Global protection for the global citizen (at heart)
"Discovery's Dollar Life Plan provides a safety net for when unforeseeable events happen, which cause disruption to a person's quality of life," says Discovery certified financial adviser, Adam Helper.
"It's a life plan that caters for international needs and offers you protection, irrespective of the kinds of curve balls that may come your way."
"The development of a severe illness, a disability or even the loss of a loved one can be challenging for any of us. No matter the stage of life a person is in, the Dollar Life Plan offers comprehensive cover to safeguard against the financial impacts of such events," he adds.
By nature, currencies fluctuate, and by default, economies too. This is normal. The U.S. dollar is a global currency that is capable of offering you more stable financial growth while diversifying your portfolios for the benefit of yourself and your loved ones.
It's a way to achieve enhanced financial growth for policyholders, especially now during a time of uncertainty as the world comes to terms with containing the outbreak of the viral disease, COVID-19.
"The Dollar Life Plan is an ideal option for anyone looking to explore new financial growth opportunities," Helper explains further.
"A new Dollar Life Plan with the limited offer enables you to lock in an exchange rate of R12.90 to the U.S dollar when you purchase this global protection product between 23 March and 30 June this year."
"For our new business clients, this introduces additional value and protection with premium certainty for the first three years," says Helper.
A 'first-of-its-kind' rewarding plan with long-term benefits
The Dollar Life Plan opens up the borders (so to speak) and allows you the opportunity to protect against the financial impact of any life-altering event in a way that also rewards you.
Yes, you read that correctly. "The Dollar Life Plan is built on a rewards structure that offers incentives for living well and managing your finances in healthier ways," says Helper.
With a new Dollar Life Plan, you receive…
Risk protection in U.S. dollars, which is insured and paid internationally – your liabilities, such as a bond, estate duties or education costs for children, can be matched fully.
A fixed rand / dollar exchange rate, which is applied to your premium for three years.
An opportunity to supplement and diversify any savings in offshore markets for retirement offshore, creating a financial asset – through the Dollar PayBack Fund.
A Life Fund which ensures that the financial needs of your beneficiaries are met should you pass away, fall ill with a severe illness or become disabled. You can even earn additional cover, which is free of underwriting or additional costs to you. Better still, your Life Fund will never drop below an agreed base dollar amount.
"So, at a fixed exchange rate, you can make use of a plan that protects you and your family with the use of an international currency," explains Helper. "This fixed exchange rate offers you a little more stability, which in turn contributes to a greater sense security. With this plan, peace of mind is just about guaranteed as your benefits will increase annually according to US inflation."
"With Discovery's Dollar Life Plan, you have access to a policy that rewards you at any stage throughout your policy term – just for 'living your best life'. It is sound long-term financial planning for you and your family's needs," Helper concludes.
Find out more about Discovery Life's limited Dollar Life Plan offer and Offshore Retirement. Speak to your financial adviser today.
Discovery Life Limited. The Dollar Life Plan and Dollar Discovery Retirement Optimiser are issued by Discovery Life Limited International, the Guernsey branch of Discovery Life Limited (South Africa), licensed by the Guernsey Financial Services Commission, under the Insurance Business (Bailiwick of Guernsey) Law 2002 to carry on long-term insurance business. The Dollar Life Plan and the Dollar Discovery Retirement Optimiser are also subject to the South African Long-term Insurance Act of 1998. The information in this article is intended for general purposes only. Discovery Life Investment Services Pty (Ltd), registration number 2007/005969/07, branded as Discovery Invest, is an authorised financial services provider. All life assurance products are underwritten by Discovery Life Ltd, registration number 1966/003901/06. An authorised financial service provider and registered credit provider, NCA registration number NCRCP3555. Product rules, terms and conditions apply.