Protect your future with smart insurance designed for young professionals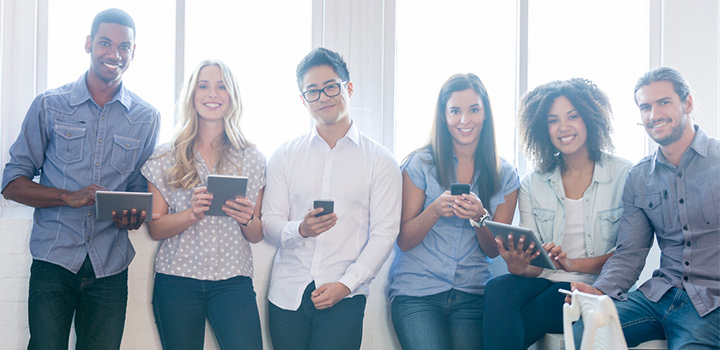 If you are (or know of) a young professional, here's how a small saving (even as little as R100 a month) can have big and beneficial results when you actively manage your risk factors.
Starting salary not quite up to expectations? As a young professional, you may not feel like you're earning much - but in more cases than not, you're definitely earning enough to save well, if you're smart about it.
Young adults need insurance solutions that meet their needs
About 192 000 South African youths obtain tertiary qualifications every year. This has resulted in more young adults with incomes, who are beginning to acquire assets such as property and cars.
In South Africa, the average property price paid by buyers between the ages of 20 and 30 is R772 000. And according to Discovery Insure, the average client under the age of 30 insures a car valued at R199 728, as well as portable possessions amounting to R19 535. This data proves that more young professionals are just starting to save.
But while there's been a wide range of product innovations in the life insurance industry over the last decade, very few of them have been tailored to young professionals. This may be because the young adult segment is a relatively risky to insure.
4 factors that call for dynamic solutions
Young professionals have four key issues when it comes to insurance:
A considerable shortfall in life and disability insurance
According to the Association for Savings and Investment South Africa (ASISA) insurance gap study in 2016, young professionals have a life and disability insurance shortfall of R4.1 billion.
A high percentage of preventable deaths
Discovery Life claims data from 2014 to 2016 shows that 88% of deaths in this segment were due to behavioural causes, highlighting the controllable nature of their risk.
A lack of affordability
The Finscope South Africa 2015 Consumer Survey revealed that 55% of young adults don't have insurance due to affordability constraints. This shows that price sensitivity is very high within this group.
A much higher prevalence of car accidents
The biggest mortality threat for individuals between the ages of 18 and 30 is car accidents. Data from Discovery Life claims experience 2016 reveals that motor vehicle accidents caused 56% of deaths among young people.
Considering the above, there is a growing need to create life protection that is affordable and tailored to the needs of young professionals, says Gareth Friedlander, Head of Research and Development Discovery Life. He cites Discovery's Smart Life Plan as an example of an innovative solution that gives clients the opportunity to earn their premiums back based on how often they practice risk-averse habits.
Earn back your premiums with healthier habits
"Not only can young professionals earn weekly rewards through Vitality Active Rewards, they can also get up to 100% of their qualifying Smart Life Plan premiums back for managing their health and wellness, and for practising good driving behaviour through the Smart PayBack Fund," explains Friedlander.
"By linking the Smart Life Plan with other Discovery products, clients can get an upfront premium discount of up to 39%. This allows them to have a starting premium from as low as R100 per month - an affordable target for most young professionals."
There's no doubt that R100 is a fairly small monthly saving that could well go a long way in protecting your future. And by incentivising the growing segment of young professionals to manage their own risk factors, everyone saves - you, insurers, and the economy at large.
*Bunting, I.Sheppard, C.Cloete, N.Belding, L. "Performance indicators in South African Higher Education 2000-2008"CHET, pg 16.
Discovery is a registered credit provider.
Protect your lifestyle with intelligent life insurance
Discovery's Smart Life Plan is designed to secure your financial future and protect what really matters to you. The benefits are uniquely tailored to the needs of young professionals, and include:
Life cover - a lump-sum payment that protects your family financially in the event of your death, including automatic funeral cover for parents.
Severe Illness Benefit - comprehensive protection against the impact of a severe illness on your lifestyle.
Income Continuation Benefit - gives you a monthly payment to help maintain your lifestyle if you become ill or disabled and unable to work, increasing monthly payments over time to provide for future promotions you may have earned, until age 65.
Find out more about Discovery Life's innovative offering for young professionals.
Get up to 100% of your qualifying Smart Life Plan premiums back
Did you know that linking your Smart Life Plan with other Discovery products can get you upfront premium discounts?
With the Smart PayBack Fund, and depending on your Vitality and Vitalitydrive status, you can receive up to 100% of your qualifying Smart Life Plan premiums back if you manage your health and wellness, and practise good driving behaviour.
By integrating your products, we get a better understanding of your risk upfront and over time, allowing us to remove unnecessary costs from your premium when we see that you live a healthy life and drive well. Learn more about the Smart PayBack Fund here.
Investing in a low growth environment
When the economy is showing low growth, as it is currently, investors are likely to see lower investment returns from asset classes such as equity and property. Read what the experts have to say about investing in a low growth environment.