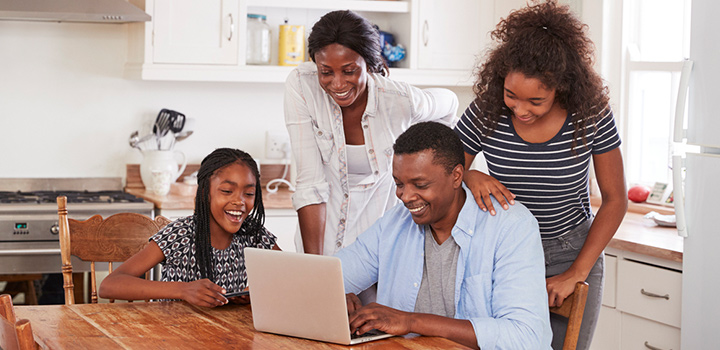 Did you know that imagining your next holiday can actually be more fulfilling than taking the holiday? Here's how to make the most of your holiday planning.
Picture your perfect holiday. Whether you're summiting at peak at sunrise or lounging in a deck chair on the beach, you could well be happiest even before you set foot in your holiday destination.
That's according to research published in the journal Applied Research in Quality of Life which found that just planning and looking forward to a trip can sometimes offer more satisfaction than actually taking it.
Studies show just planning a holiday can make you happier
The 2010 study found that people only experienced a boost in happiness after their holiday if it was very relaxing. If they found the trip at all 'stressful' or even 'neutral,' their post-trip happiness levels were practically the same as those who hadn't gone on holiday at all.
However, all holiday makers enjoyed pre-trip cheer, and experienced a substantial boost in pleasure during the planning stages. The researchers account this to the mere anticipation of fun times ahead.
As far as practical application of this research goes - good holiday planning is satisfying, in and of itself - especially if you feel you're getting the most out of your holiday.
So if your December break was welcome but you didn't feel as rested as you hoped on your return, here are 8 tips to help you plan your next holiday.
8 tips to help you plan your next holiday
Book in advance: Prices often go up as time gets closer to your trip. Take advantage of early bird specials, and don't get caught with last-minute price hikes.
Plan around off-peak travel times: Be aware of the seasonality of travel, and how this differs for different destinations. Keep an eye on school holidays, large sporting events, and don't forget to check the weather patterns.
Talk with other travellers: Take advantage of all the experience of other travellers. Get yourself a guide book, read reviews and travel blogs online, join chat groups and ask questions. For example, here are some tips on how to pack a trailer and check that you and your vehicle are up for a long-distance road-trip.
Save up frequent flyer miles and rewards: If you're aiming for an adventure that's far away enough to fly, using lifestyle benefits or rewards you have access to will help a lot. For example, you can earn Discovery Miles every time you swipe a Discovery credit card. This can quickly clock up enough Discovery Miles to cover your next holiday. Plus, you can get up to 20% cash back with travel partners like World Leisure Holidays and Royal Caribbean International.
Buy a local data card if you travel internationally: Don't get caught out with enormous roaming data costs. Buy a local data card when you land so you can stay connected and informed during your stay. You may need a copy of your passport and an ID photograph (or two) for this, so plan ahead and have them handy.
Rent a bicycle or book a walking tour: Cycling or walking are often the best ways to explore a new city. Turn off the main road and find hidden gems, while burning off some holiday calories (not to mention achieving those Vitality Active Rewards goals in the process).
Local is lekker: South Africa is blessed with both geographical and cultural diversity. Save on pricey flights (plus expensive currency conversion rates) and visit stunning local sites instead, like SA's secret beaches. If you're driving, you can use your Discovery credit card to pay for your fuel at Shell or BP.
Choose experiences over souvenirs: Possessions come and go, so fill your holiday with experiences rather than a suitcase of trinkets. Besides being easier on the environment, you'll be happier, lighter and have memories to last a lifetime. Need inspiration? Check out the impressive range of shows and performances available at Big Concerts, Computicket and Ticketpro that you can save on with Discovery Card.