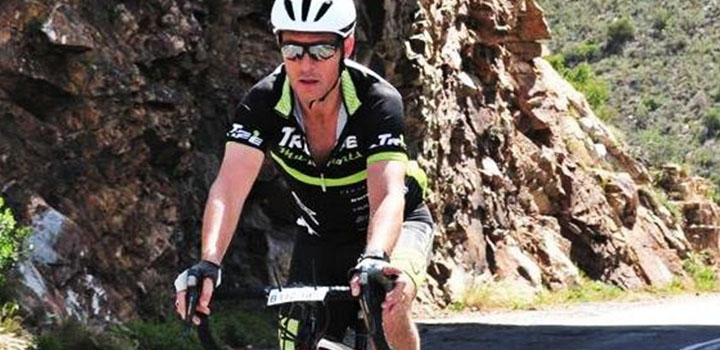 General surgeon, Dr Mark Van Rensburg believes that looking after one's health should be a priority – even for busy medical doctors
Like other Vitality Active Rewards for Doctors members, Mark Van Rensburg, a regular Ironman competitor and cycle racer, says colleagues even busier than him find the time to be more active.
"I'm probably excessive, but you can always find time to do some exercise even if you need to wake up earlier. If you want to work too hard to exercise and not make some time to be active, that's a health risk in its own right," he cautions. "There are plenty of ways of keeping fit." Dr Van Rensburg believes looking after one's health should be a priority – even for busy medical doctors.
Patients notice Dr Van Rensburg's fitness
Asked about how his visible athleticism impacts on his credibility with patients, he says some say he looks younger than his age, while others ask how he stays lean. His wellness advice to patients is cautious: "If they do about 20 minutes of exercise a week, that's a start."
Many are recovering from abdominal surgery, and require rehabilitation before moderate exercise. "I advise patients to do exercise that they like to do. It's much easier to persist with activities you enjoy," Mark says.
He joined Vitality Active Rewards for Doctors in February 2017, shortly before taking part in the annual Discovery Triathlon in Cape Town – simply because a Discovery Health consultant called him – as one of many doctors contacted to sign up to Vitality Active Rewards for Doctors and become motivated to get and stay fit.
The multiple rewards associated with Vitality Active Rewards for Doctors were not a driving factor for him. "I mainly enjoy the fact that I can track my training and progress," he adds. He uses a Garmin Forerunner 935 watch to track his progress and often earns more points than the programme requires for his weekly goals.
He runs two to three times a week, totalling up to 50 km; cycles up to 100 km per week; and walks trails in the Table Mountain National Park. He has competed in Port Elizabeth's annual Ironman event (a 3.8 km swim, 180 km cycle and a 42 km run) and the East London Half Ironman (2 km swim, 90 km cycle and 21 km run). He has also run the Comrades Marathon and the Two Oceans marathon. He has completed the Argus Cycle Tour 14 times, the last four consecutively. He is a regular in the annual Coronation Double Century 200 km bike ride from Swellendam.
He says his fitness reduces work stress, especially for complicated procedures. "I don't wake up in the morning stressed out because I'm going to work every day. But exercise definitely reduces stress when it occurs," he adds.
And the winners are!
In March this year we ran an Asics campaign for Vitality Active Rewards for Doctors. Doctors who registered for Vitality Active Rewards for Doctors and downloaded the app were entered into a lucky draw to stand a chance to win one of five pairs of Asics running shoes. Here are two of our lucky winners: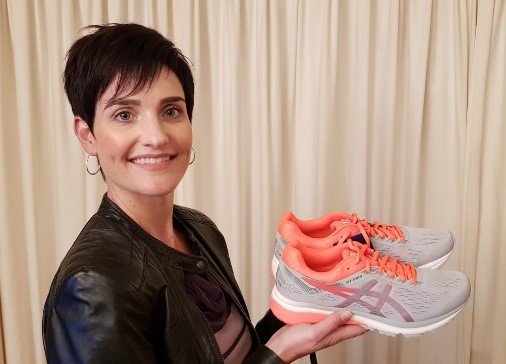 Leonore Watts, GP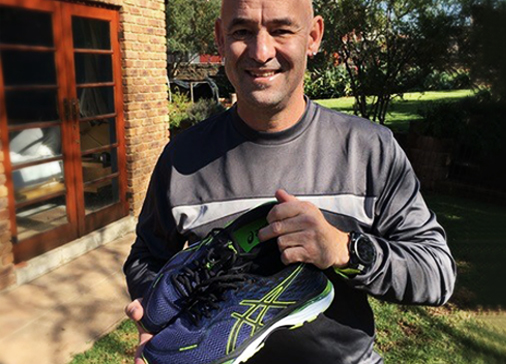 Dr Brandon Head, Sports Medicine