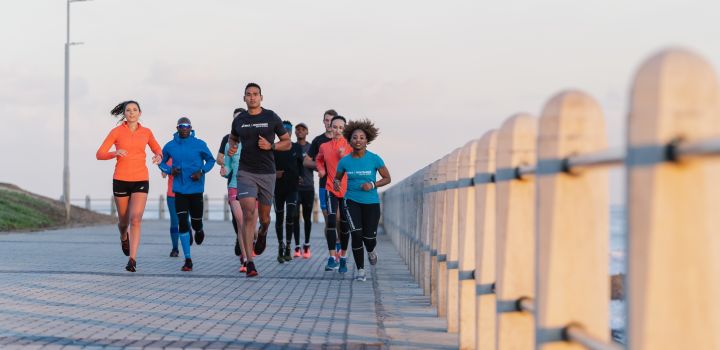 The ASICS FrontRunner community is once again looking for new members to join its national teams all over the world - and Team Vitality has secured a guaranteed spot for one dedicated member of our popular running club.
Do you have a passion for running and inspiring the world to move more? Then you might be the next ASICS FrontRunner. One lucky Team Vitality member now has the opportunity to join the prestigious ASICS FrontRunner team for 2020.
As an ASICS FrontRunner, you'll have exclusive access to the international ASICS FrontRunner community. You'll meet top athletes, get expert advice from ASICS professionals and participate in exclusive ASICS events and FrontRunner training camps.
You'll also enjoy:
Free ASICS FrontRunner clothing and footwear
Exclusive photo shoots
Free bib numbers for selected ASICS races worldwide
Inspiration and motivation to keep moving
The chance to inspire and motivate others to move more
What is an ASICS FrontRunner?
The project started in 2010 and today, the ASICS FrontRunner community has become a truly global team with more than 700 members in over 30 countries.
The ASICS FrontRunner community is for everyone - from beginners to elite marathon runners, ultra-runners and tri-athletes - and their team members are ambassadors of movement. The project strives to inspire members to move beyond their goals, to have fun and to share their passion for running.
Be part of a team that shares the love of movement
Last year, Team Vitality member Khomotso Mokgonyana became an ASICS FrontRunner. She says the experience has been "amazing".
"I had my own modest goals and dreams before joining the ASICS team. After becoming part of the ASICS FrontRunner team, I was motivated and inspired to progress more quickly in my running journey than I expected," she says.
"I became part of a great team that shares the love of movement. I had the opportunity to interact and share experiences with a global running community and it's been amazing. To me, ASICS FrontRunner has become a catalyst for my running and it has given me wings to fly higher and higher."
Now it's your turn. Here's how you can enter
Applications opened on Wednesday, 15 January and will close on Sunday, 9 February. To enter, read the instructions on the ASICS website and register with OneASICS to create your ASICS ID.
Once you've submitted your application, send an email to RSVPteamvitality@discovery.co.za with your ID number, your Instagram handle and a screenshot of your application. We will then add you to the Team Vitality shortlist. If you have any more questions, read this article about the application process
With more than 700 ambassadors worldwide coming together as one team, the ASICS FrontRunners are ready to take on 2020 and get the world moving. Will you be joining them?
This offer is exclusive to active Team Vitality members.
Not a member yet?
Get up to 75% cash back on your Vitality-linked heart rate fitness device
Achieve your monthly Vitality Active Rewards goals to get cash back on a brand new fitness device. Activate Device Booster and get up to 75% total cash back on your qualifying heart rate fitness device purchased from your preferred HealthyGear partner: Sportsmans Warehouse or Totalsports.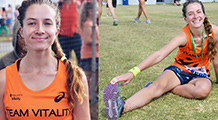 Zero exercise to running marathons: Illona shares her six top tips
Team Vitality member Illona Meyer went from zero exercise to completing marathons in six months. Her running has helped her through the grief of losing her mother, Chamara Meyer, to Motor Neuron Disease (MND) in June 2017, and inspired her to run for a purpose: raise funds for others diagnosed with MND.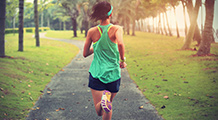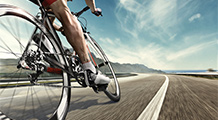 Catapult your cycling with 3 simple exercises
Want to take your cycling to the next level this year? Instead of spending more hours training in the saddle, achieve the endurance you need by strengthening your core muscles. Here's how.