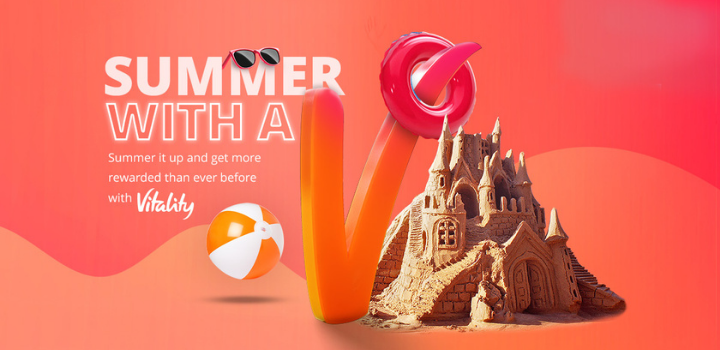 Summer is getting a makeover with a Vitality summer takeover! Keep an eye on the 'waves' and summer it up safely this December
This year, we're making it a summer to remember. Say hello to Summer with a V!
Summer with a what now?
Summer with a V! Keep an eye on the 'waves' and summer it up safely this December! We're spreading joy wherever you may be - a staycation in Jozi or down at the sea!
You see, we feel like we've missed out on the last few summers. Discovering local hidden gems. Frolicking on the beach from sunrise to sunset. Lounging by the pool with our besties.
So we're giving the last few summers a do-over... safely! Keep an eye out for Summer with a V at beaches across South Africa this December. If you're a Vitality member, you could walk away with exclusive Vitality Travel goodies to help make it a December to remember (T&Cs apply).
Download our Summer Takeover calendar now!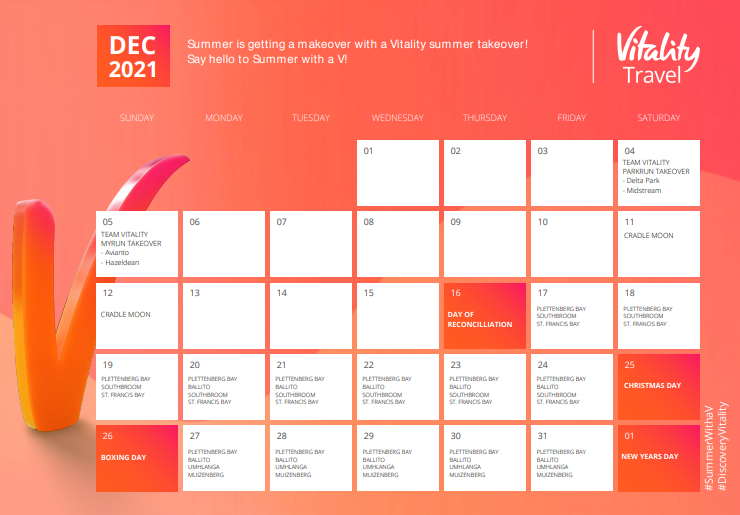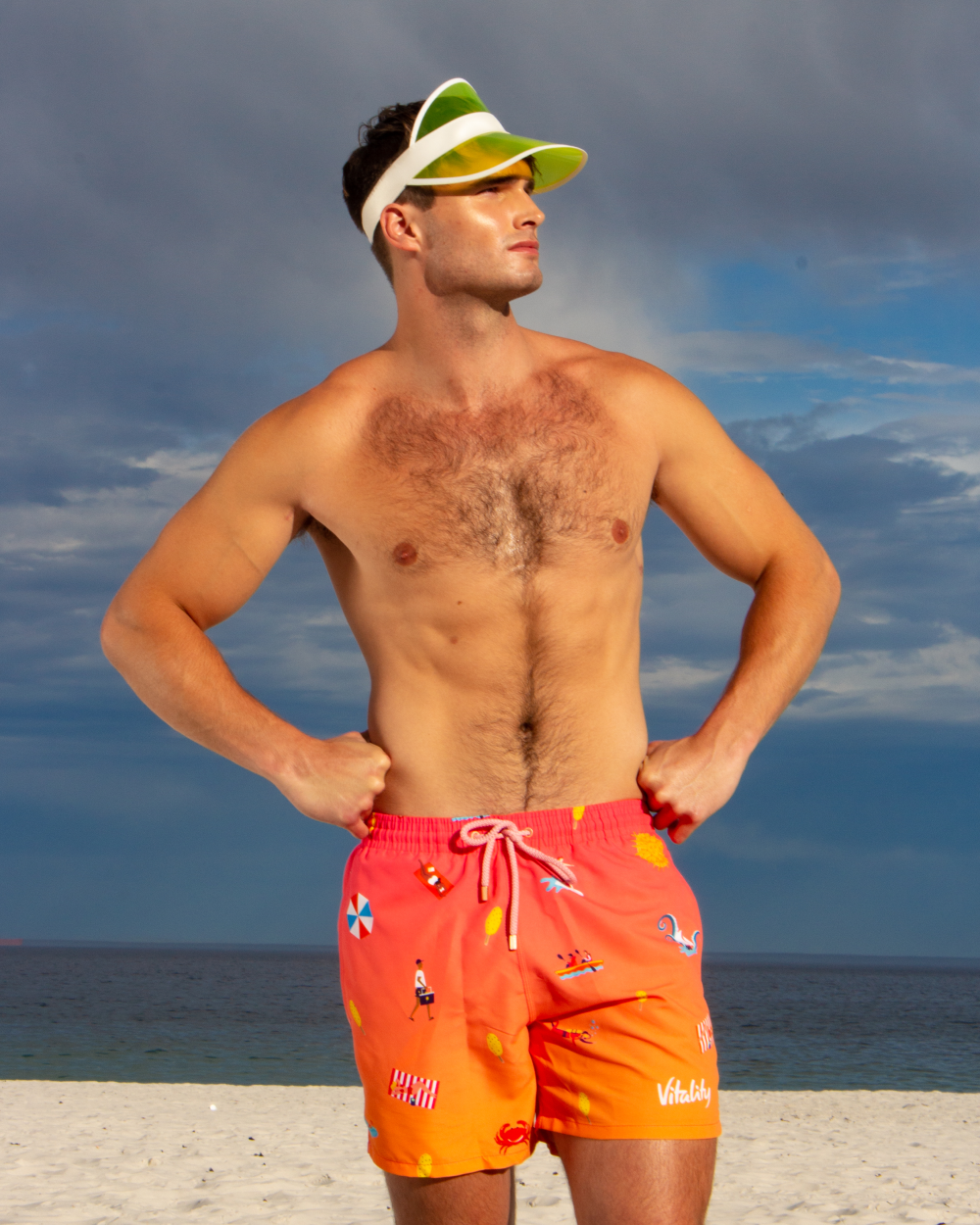 Suit up for summer with NEW Granadilla rewards
If you love summer, you'll adore our new limited-edition Granadilla reward options coming soon on Vitality Active Rewards. That's a quirky pair of Granadilla men's swimming shorts for only Ð5 000 and a stunning beach towel for only Ð4 000. Plus, get new summer gear for the value of a coffee in the Vitality Summer Shake-Up!
Make the summer of 2021 the best one ever! Make it Summer with a V. Join Vitality free for 3 months to share in all the festivities.
Summer loading ... on your gameboard!
Achieve your exercise, drive or money goals between 18 December and and 31 December to play the limited-edition Vitality Travel Gameboard on Vitality Active Rewards. Reveal exciting instant rewards and a Vitality Travel reward that can be used on the all new Vitality Travel platform.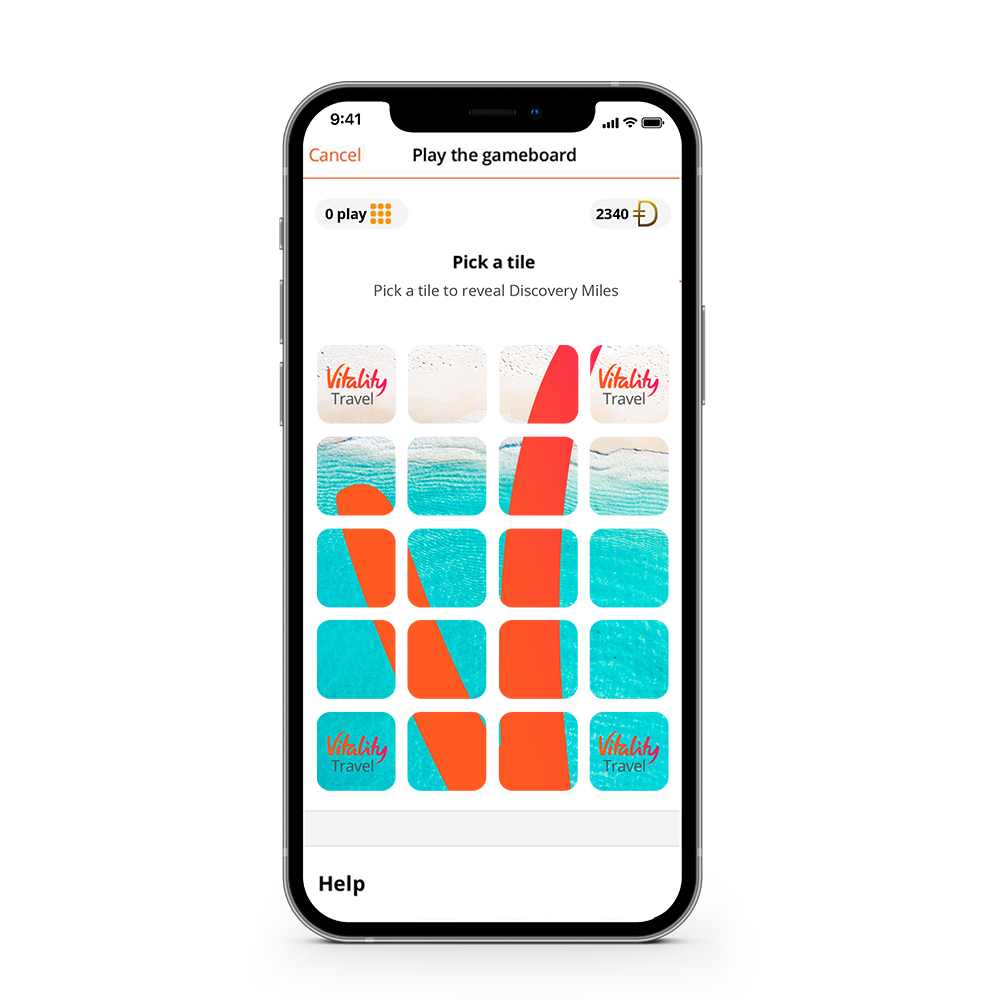 Live life with Vitality this summer. Follow us on Facebook, Twitter or Instagram or use the hashtag #SummerWithaV to see where we'll be.