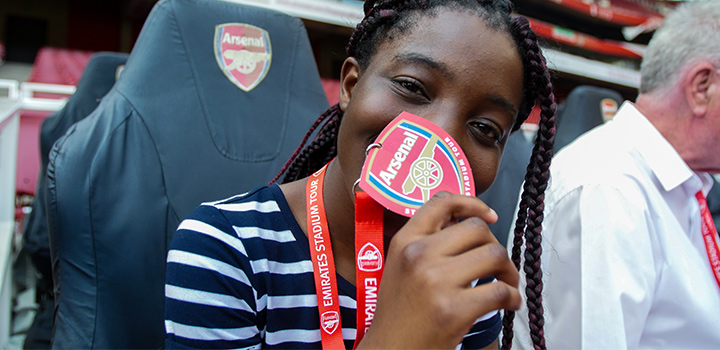 Discovery sits down with 14-year-old role model and rising soccer star, Isabela Pereira to find out more about her aspirations and what it's like to be a young leader on and off the field.
It has been proven time and again that children and teens who embark on a path of health and wellness at an early age, are most likely to succeed in their adult lives. Characteristics like ambition, determination and discipline are likely to stick when formed in childhood and reinforced as a teenager.
In South Africa, we have a prevalence of inactivity, obesity and drug-use among young teenagers, making it tough for young people to break away and show true leadership qualities while striving towards future goals. One such teen is Isabela Pereira, a school-going soccer player with big dreams, and the willpower to make them happen.
A rising star
When you first meet Isabela, you are immediately taken with her beautiful, broad smile and the positive energy she exudes. At only 14 years old, she has big ambitions and is already well on her way to achieving them. She puts much of her success down to her choice to staying active and working hard to ensure a bright future.
At school, where she is a Grade 6 learner at Athlone Girls High in Observatory, Johannesburg, Isabela plays netball and takes part in athletics, with a few impressive medals and trophies under her belt. But her real passion is soccer.
Her favourite team is Arsenal FC and her absolute hero is Senegalese winger Sadio Mane. Isabelle admires him for his direct forward play and the ability to transform a teams counter attack and aspires to one day have his ability to read the game and sheer speed with the ball.
Working hard to be the best
Isabela herself plays as a Central Midfielder and in March, won the Gauteng district trophy for soccer. It is her single-minded goal to be a leading player for Banyana Banyana. She certainly has the talent, the passion and most importantly, the winning attitude to one day put on the national women's soccer team uniform. Until then, she's working hard to become the best, while at the same time pursuing her other passion – that of inspiring other young girls to reach their own sporting dreams.
While Isabela focuses on her sport, most young people her age are spending most of their time in front of the TV, impacting their longer-term health. Less than 20% of children and youth globally are meeting recommendations for physical activity, according to the latest Healthy Active Kids South Africa Report Card 2016 published in conjunction with Discovery Vitality.
Isabela has set herself a goal of being an inspiration to other girls. She wants to show that there is so much more that you can do with your life and that it starts simply by being active.
She limits herself to one hour of TV a day, eats her mom's home cooked food and has never touched drugs or alcohol. This inspirational young lady chooses instead to spend her time being active, which ensures a healthy body and mind.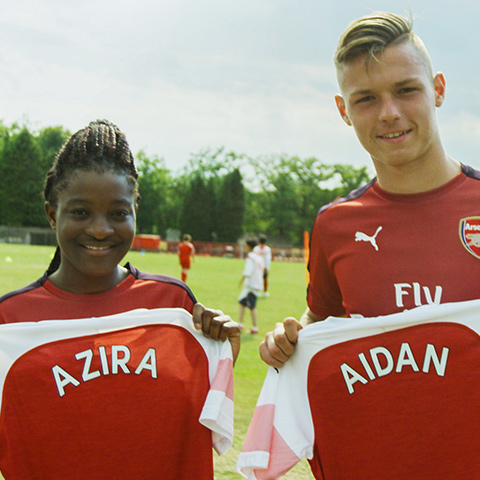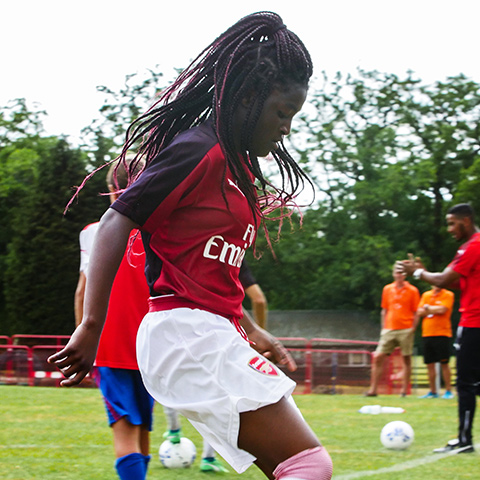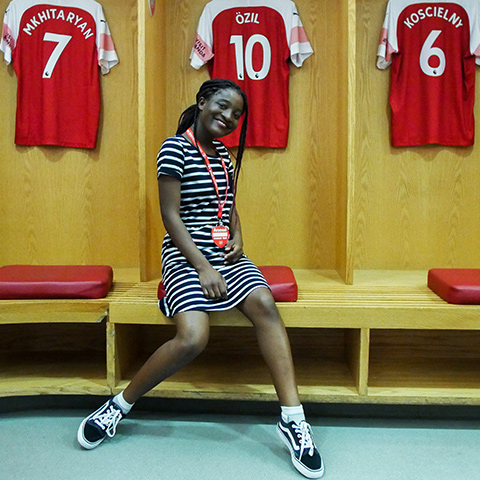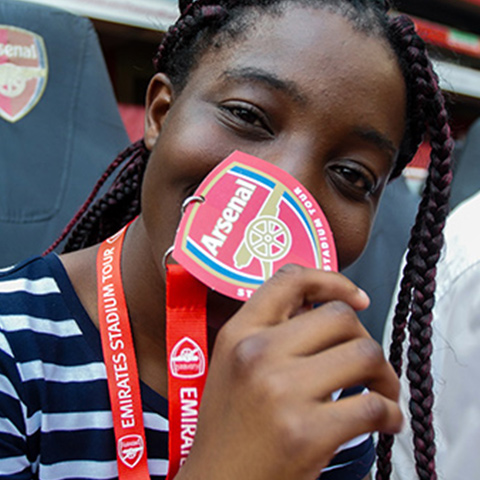 Jetting off to London
Her hard work has already paid off as she makes great strides towards her goal. Earlier this year, Isabela was one of two young people from South Africa chosen to attend the prestigious Arsenal FC Soccer School Training Programme, held annually at the picturesque Worth School in London.
The week-long training programme, now in its 27th year, includes boys and girls aged 12 to 17 from around the world who show soccer talent.
All players are immersed in an intensive week of training that starts at 7.30am with a nutritious breakfast, specially-prepared by the school's chef. Warm-up and reaction games begin at 9.30am, followed by a short refreshment break, and then drills that concentrate on players' ball contact, manipulation, passing, shooting and heading development. After a wholesome lunch, training continues with games to develop teamwork and tactical awareness, as well as small-sided matches to put learned skills and techniques to the test.
Before dinner at 5pm, the players spend time reviewing the day with their trainers. After dinner, communal fun includes friendly matches against local teams, healthy eating presentations and football games. "Lights out" at 10pm ensures a good night's rest before they get up and do it all over again the next day.
For a passionate soccer player like Isabela, attending the training academy is a dream come true. And shows just how far you can go when you are committed to achieving your dreams.
Having fun and staying healthy through participation in sport is something Isabela wants to promote to young girls. And she's the perfect leader on and off the soccer field – showing that anyone, anywhere can play the glorious game. Girls, boys, men and women of all races, cultures and even fitness levels. You just need some space, a ball, a goal and a desire to have fun and get fit…
How tech connects fans with their favourite pro cyclists
The more you understand how much skill and strength it takes for an athletic task to be achieved, the greater your sense of awe. Happily, for sports fans, advanced technology is bringing them closer than ever to their cycling heroes.
Couch potato to marathon runner and MND fundraiser
Running helped Illona Meyer, 27, reclaim her life when her mother Chamara Meyer passed away from Motor Neuron Disease (MND) in June 2017. Today Illona is on the verge of becoming a multiple marathon runner and is raising funds for victims of MND.