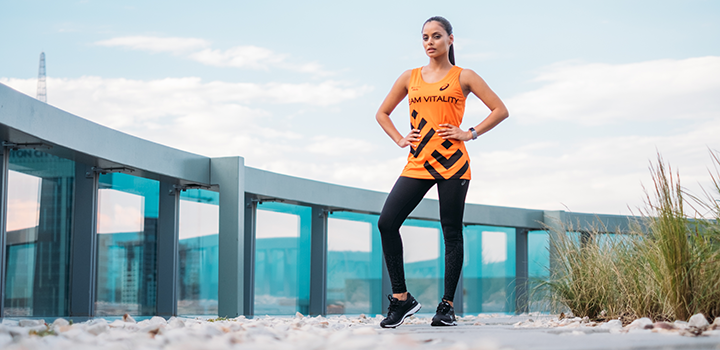 Team Vitality is giving away R50 000 worth of ASICS gear. Activate or renew your membership before the end of March 2019 to be entered into the draw automatically.



Are you ready to make 2019 the year you reach your fitness goals? Start training for that 10 km run or get back on your bicycle and tackle that race you've always wanted to finish. Train for your marathon personal best or conquer the Comrades Marathon – it's all possible with Team Vitality.
Reach your fitness goals in style with Team Vitality and ASICS. Stand a chance to win ASICS gear to the value of R50 000. Activate or renew your Team Vitality membership before the end of March 2019 and you will be automatically entered into the draw.
Team Vitality offers members 50% cash back on selected race entry fees, VIP hospitality and quality running or cycling kit. You'll receive weekly club updates that include training programmes as well as tips and tricks to keep you on top of your game. You'll also receive exclusive access to our world-class workshops hosted by experts in the running and cycling field, including Bruce Fordyce, ASICS Frontrunners and Doug Ryder from team Qhubeka.
Visit our retail partners; Sportsmans Warehouse and Cycle Lab to collect your kit. Check out our Shoe Booster, Bike Booster and Device Booster benefits that are available to all Vitality members.
Active Team Vitality members have been entered into the draw.
Click here for terms and conditions.
Get up to 75% cash back on your Vitality-linked heart rate fitness device
Achieve your monthly Vitality Active Rewards goals to get cash back on a brand new fitness device. Activate Device Booster and get up to 75% total cash back on your qualifying heart rate fitness device purchased from your preferred HealthyGear partner: Sportsmans Warehouse or Totalsports.
Zero exercise to running marathons: Illona shares her six top tips
Team Vitality member Illona Meyer went from zero exercise to completing marathons in six months. Her running has helped her through the grief of losing her mother, Chamara Meyer, to Motor Neuron Disease (MND) in June 2017, and inspired her to run for a purpose: raise funds for others diagnosed with MND.
Catapult your cycling with 3 simple exercises
Want to take your cycling to the next level this year? Instead of spending more hours training in the saddle, achieve the endurance you need by strengthening your core muscles. Here's how.