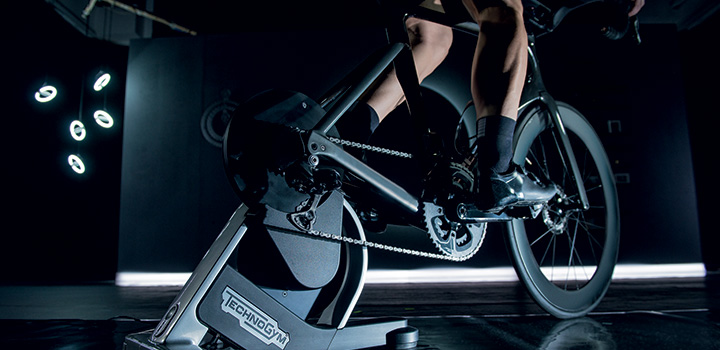 You can now earn points for your workouts completed using TechnoGym equipment.
Now earn points for using TechnoGym equipment
Technogym, through the Mywellness app, will now be integrated with Discovery Vitality and you will be able to link the Mywellness app to record your workout with TechnoGym equipment from August 2018 to earn points for tracking your speed.
Don't have a Mywellness account yet? You can create your account on the Mywellness page.
Important next steps to start tracking your workouts
Follow the steps to link your fitness device account to Vitality and upload your workout data.
Set up your device account
Log on to Discovery Website with your login details.
Click on the 'Gym, devices and fitness' link on the Vitality menu.
Select Technogym for which you have a Mywellness account that you would like to link to Vitality. You can also find out more information on how to link your device here.
You will be redirected to your device's login page, login and authorise that Vitality share workout information with your device account.
Your device will now be linked to Vitality.
From the
Discovery App
Navigation : App Login > Vitality > Devices and Apps > Link a device or app
You will only earn points for a qualifying speed recorded using TechnoGym equipment. Workouts completed prior to linking your account will not count towards your Vitality policy.
Run your way to new running shoes with Vitality Active Rewards Shoe Booster
Earn up to 100% cash back on a pair of running shoes with Vitality Active Rewards Shoe Booster and your preferred HealthyGear partner, Sportsmans Warehouse or Totalsports.
Swim your way to good shape like Chad!
Discovery Vitality Ambassador Chad le Clos has been hitting his personal fitness goals throughout the season, and is now on the cusp of winning an unprecedented fourth FINA Swimming World Cup series title. Find some inspiration from him to hit the pool this summer!
Can you keep up with Wayde and Chad?
Recent championships have tested the mettle of Vitality Ambassadors Chad le Clos and Wayde van Niekerk - and not found them wanting! Their impressive list of new records and humble approach to excellence will inspire you to be your best every day.
Just 30 minutes of exercise a day helps you live longer
We all know it's important to get off the couch and get active, but there are more health benefits of exercising regularly - for just 30 minutes a day - than you think. is that a fraction of time that you can spare if it meant a healthier life?