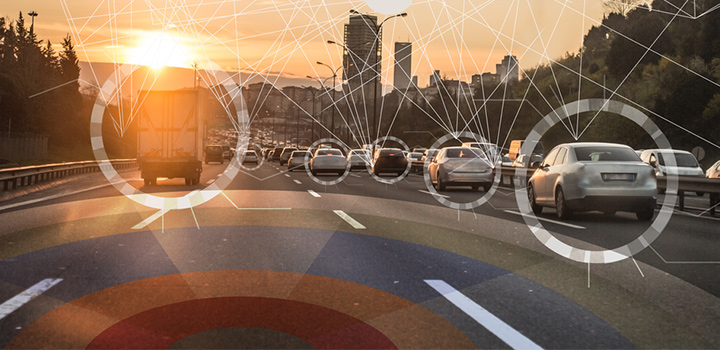 Innovation takes centre stage at the MTN Business Internet of Things (IoT) Awards. The Discovery Insure Vitality Drive Sensor came out tops in the Best Commercial IoT solution.
In October this year, the Discovery Insure Vitality Drive Sensor came out tops at the MTN Business Internet of Things (IoT) Awards, winning the accolade for Best Commercial IoT solution.
This sensor was launched in 2015 as a means to encourage improved driver behaviour and aim of ultimately lessen road accident injuries and fatalities.
The sensor uses vehicle telematics as a means to track a driver's behaviour accurately. Installed on the vehicle windscreen, the sensor links with a smartphone application, measuring the driver's performance on the road in real-time. Post-trip analysis then contributes to the bigger picture, building a useful profile for the driver, enabling them to improve certain aspects of their driving in relation to overall safety.
Better driving is then incentivised with unique rewards through the Vitality Drive programme. This makes the driver more aware of their driving and encourages them to maintain the positive changes.
This year reaffirmed that our technological innovations really work through a collaboration with ChildSafe.
Collaborating to save more lives on the roads
In January 2014, Discovery Insure partnered with a paediatrician-initiated child safety NGO, ChildSafe, in the Western Cape to safely transport learners to and from school each day.
Initially, 17 drivers started using the Vitality Drive Sensor through the Safe Travel To School programme (STTS). The device analyses driving data and enables drivers to improve their awareness around safety while on the road.
Five years later, we are proud to report that more than 1000 drivers are safely transporting around 19 000 learners. Since its inception, the programme has had no road accident injuries or deaths.
"When innovative solutions have a tangible effect, we know we've struck the right chord in our effort to enhance and protect the lives of South Africans," says Discovery Insure CEO, Anton Ossip.
Your phone can now talk to us if you can't
With Discovery Insure's panic button, your phone can talk to us if you find yourself in danger and need help fast. Press your Android smartphone's power button at least five times in quick succession to alert us if you find yourself in an emergency situation. We'll be able to track exactly where your vehicle is and send a response team to help.
Discovery Insure's Impact Alert sends help when you need it most
Wish you had the technology to call for help when you most need it? Discovery Insure's Impact Alert feature can detect when you've been in an accident. If we can't get hold of you immediately, we'll send emergency assistance to your location, while our Vehicle panic button can be used to alert emergency services when you're in your car and need help.