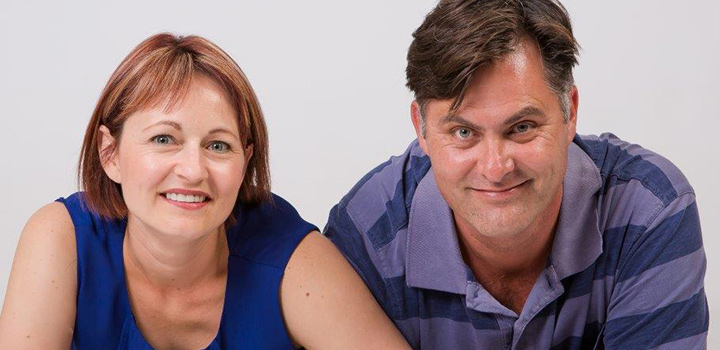 Irene van Schalkwyk's line of work helps her to appreciate the immense value in preserving life - and this motivates her to prioritise her own and other people's safety on the road. Take a leaf out of her book this Women's Month.
Few people besides healthcare workers, the recipients of blood donations and employees at our country's Blood Services truly appreciate the value of each drop of blood. Irene van Schalkwyk is one of these people.
"Having worked for blood services for more than 15 years, I know a lot of people involved in road accidents need blood," she says. This is why Discovery Insure's approach to creating a nation of safer drivers resonates so deeply with her. "For me, this programme is just incredible in the way it makes you a better driver - and therefore a safer driver - ultimately saving lives."
She's referring to the company's award-winning Vitality Drive Sensor and app combination, which enables the accurate tracking of driving behaviour. Good driving behaviours are then strongly incentivised by a range of rewards, including significant discounts on fuel costs.
Aiming for a high star rating
"It's great to get 50% of your fuel spend back every month," says Irene, "and I love the regular Active Rewards that you can exchange for a coffee or even a car wash."
She and her husband, Stephan, were recently introduced to Discovery Insure through one of Stephan's colleagues. It has since encouraged a good competition between the two of them to improve their driving scores.
"Every so often, I look on the dashboard to see who's leading the score and how our drives have been through the day," Irene reports. Their aim? To always get a 4- or 5-star rating for each of their trips.
The programme has also encouraged her to use mobile devices less while driving because the app can detect whether her phone was handled during a drive. Phone use is a leading cause of distracted driving - making it a potentially deadly risk.
Watch Irene's story here as she shares how Discovery Insure is renewing her sense of purpose in becoming a better driver, plus rewarding her for improving her driving:
Earn weekly rewards for driving well
Vitality Drive Active Rewards is a unique programme that allows you to earn weekly rewards - like a coffee, smoothie, popcorn, airtime or discounted car wash - for driving event-free for 100 consecutive kilometres. Active Rewards is available to all Vitality Drive clients.
Discovery Insure's ImpactAlert sends help when you need it most
Wish you had the technology to call for help when you most need it? Discovery Insure's Impact Alert feature can detect when you've been in an accident. If we can't get hold of you immediately, we'll send emergency assistance to your location, while our Vehicle panic button can be used to alert emergency services when you're in your car and need help.
How to practice mindful driving
Unnecessary cases will occur because stressed drivers will identify hazards in the road less frequently and be more impulsive in changing lanes without checking whether other vehicles are too close to theirs.