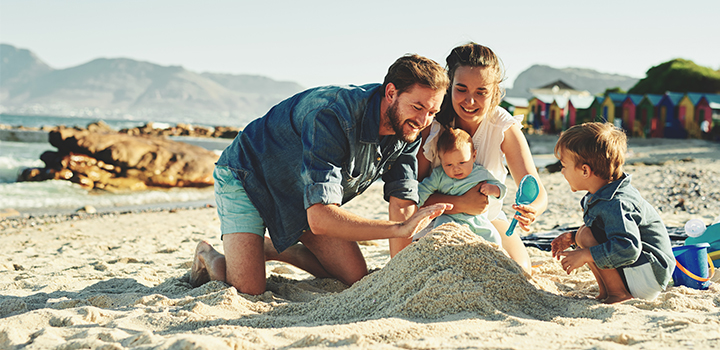 As the festive season approaches, it's a good idea to make sure that you have sufficient insurance cover for your vehicle and home beforehand. This way you can enjoy your well-deserved break without any nasty surprises.
Here are some things to keep in mind before going on holiday:
Check that your alarm system is in working order
It's a good idea to check that your security systems, such as an alarm, panic buttons, motion sensors or electric fence, are working properly before going on holiday. These should also be tested with your security provider about a week or two before your departure. Also leave an emergency contact number with your security company.
Position your CCTV cameras well
You must make sure your CCTV cameras are working and are positioned in such a way that they give a clear view of what is happening both inside and outside your property.
Make sure your electric fence is working properly
Check that your electric fence is in good working order. You should cut back any plants or trees that may interfere with the fence's efficient functioning.
Make sure that all doors and windows are securely locked
If your home is not secure, everything you own becomes vulnerable.
Don't leave a spare key out
To reduce risk, don't leave a key under the flower pot or door mat or any other public place that anyone could access. Rather leave it with a trustworthy neighbour or family member.
Safely store away specific valuables
If you need to, it's a good idea to place any particular valuable items in a safer place within your home. For example, you can safely put away jewellery in a locked safe. If you want to, you can even keep specific valuables in an alternative location for safekeeping while your home is unoccupied. Remember to store valuable documents in our Online Vault too.
Unplug appliances
While you are away, there may be a power surge in your area. To avoid such accidental damage, it is best to unplug items such as televisions, kettles, coffee makers, and sound systems.
Minimise tell-tale signs that you are away
You need to make sure that your property does not look like it is unoccupied. You should arrange with a friend/neighbour to check your property and collect your post and also cancel any newspaper subscriptions for the time you are away to minimise the amount of mail coming to you while you are away. Don't close your curtains and consider using a time-switch to turn your lights on at random times in the evening.
Social or not
Never put your travel plans on Facebook, Instagram, Twitter or other social media platforms
If you are going away for an extended period of time, leaving your home unoccupied for more than 60 consecutive days, we recommend that you advise your insurer. For general home insurance purposes, a home that is left unoccupied for such extended periods of time, is considered a higher risk.
Taking a road trip?
If your vehicle is your mode of transport during your holiday, it's important to cross-check your insurance plan and make sure that your car and tyres are in ideal condition for your trip.
Travelling outside of SA?
If your holiday plans involve driving across the border and spending time in one of South Africa's neighbouring countries, we would advise you to get in touch with us to check what is covered by your plan.
If you're driving outside of South Africa, remember where the territorial limits apply to ensure you have cover. You will have cover in Angola, Botswana, the Democratic Republic of the Congo, Kenya, Lesotho, Malawi, Mozambique, Namibia, Republic of South Africa, Rwanda, Swaziland, Tanzania, Zambia and Zimbabwe. If your vehicle is damaged outside the Republic of South Africa, repairs other than emergency repairs may only be carried out in the Republic of South Africa.
It's a good idea to double check all paperwork necessary for when you reach a border post well ahead of your trip.