South Africa is up there with the best when it comes to leaders who walk the talk and don't shy away from making tough decisions when times are rough.
COVID-19 and the challenge of protecting lives and livelihoods is one of the biggest humanitarian difficulties in recent times. It takes strong, innovative and empathic leadership to steer the ship in the face of uncertainty.
Fortunately, South Africa has a corps of visionary and courageous leaders; Here, we feature three leaders who are wearing the uniform of captain with bravery and distinction, and steering their vessels safely through tumultuous waters.
Busi Mavuso, CEO: Business Leadership South Africa
"Maybe soft is the new hard. More than ever, the world requires soft skills, like cooperation and collaboration from us as leaders." This is how Busi Mavuso, CEO of Business Leadership South Africa, sees the role of the top brass, be it in the public or private sector.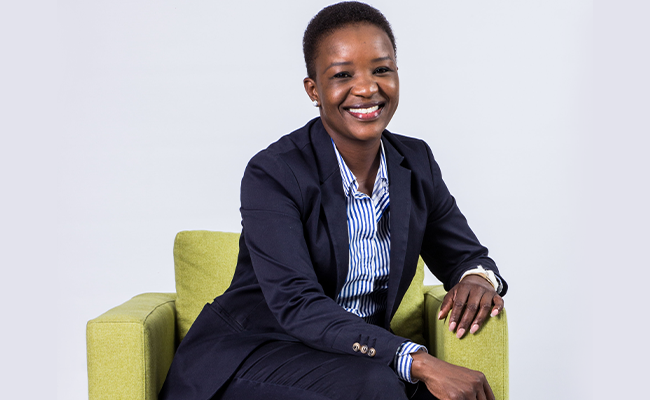 "Now, more than ever, we in leadership positions must take the time to check in with people. Find out how they are. Connect with them in a different and more meaningful way." – Busi Mavuso
Business Leadership South Africa is a forum where the executives of some of the country's biggest companies exchange ideas with government and civil society in the national interest.
As CEO of this forum, Mavuso has learned that relational intelligence, empathy and intuition are more preferred leadership qualities than the traditional "command and control" style that is often associated with people at the top.
"In the past six months, I've realised that as leaders we can't just expect people to go, go, go. A lot of them are struggling with emotional breakdowns, depression… Now, more than ever, we in leadership positions must take the time to check in with people. Find out how they are. Connect with them in a different and more meaningful way."
But there also comes a time when a leader needs to take a stance and say: this is the way forward. "Leaders can also be over-consultative. We see it in our country where things are gridlocked and the important decisions aren't taken."
The current Coronavirus pandemic reminds us as South Africans how big the social divide and inequality is, she says. "Business needs to take social justice far more seriously."
Her dream for South Africa is the doing away with the pyramid structure – where the majority of the country is in abject poverty and a diamond structure in its place with a "bulging" middle class as the majority in the middle.
"The hunger and poverty around us should keep us awake at night. If we take care of Alexandra we're also taking care of ourselves and we won't have to erect three-metre high walls around our houses."
Adrian Gore, founder and group CEO: Discovery
Discovery's leadership style is deeply entrenched in purpose and values; and this has guided our response as a team during the pandemic. "Our core purpose of making people healthier gained new relevance and urgency overnight, and the whole organisation came together to support our own people, clients and broader society," says Adrian Gore, Discovery's group CEO.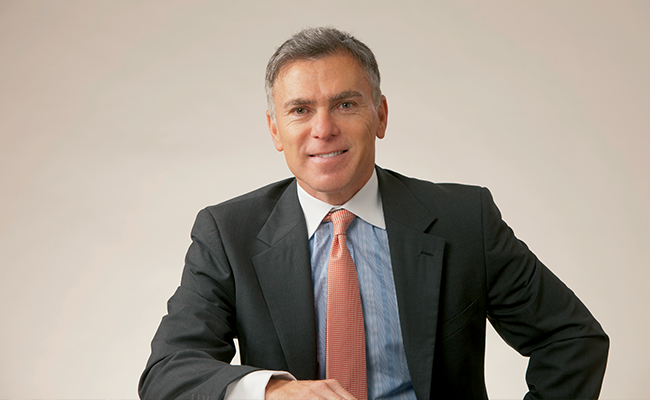 "At the outset, 'leading' may have looked different for each individual, but is actually underpinned by a common set of values that unites all of our efforts." – Adrian Gore
But this time has also challenged the way leaders think about and plan for the future. Typically, in a corporate setting – or even in life in general – we approach the future through scenario planning. We consider various scenarios, attach probabilities to them and use this as a guide for decision-making.
Never one to follow the crowd, Gore says, "In contrast, the late economist, George Shackle, had a fantastic theory called potential surprise theory. It found that the traditional approach to scenario planning is limited: you have to predict all the potential scenarios, assign probabilities to them, and the probabilities need to add up to one (so you have an additive problem unless you can think of all the scenarios upfront).
"The pandemic has shown us the real difficulty of predicting all possible scenarios."
Instead, explains Gore, Shackle's theory challenges us to stop thinking about probabilities in a bounded set and think about possibilities in an unbounded way.
"So, think about plausibility rather than probability and consider not only the potential bad things but the potential good things that can come out of this time (notwithstanding all its challenges).
"In my journey, I've tried to do that in the context of our organisation, and personally as well. The future I'm outlining could happen on a societal level but also extend to that which you would choose individually. The approach is attitudinal – thinking about plausibility and what's possible in the context of leading in your business, your family and community."
Leila Fourie, CEO: Johannesburg Stock Exchange
In Zulu culture, the InDuna is the title given to the chief's councillor or right-hand person – the one he consults in matters of importance. "Leadership today requires more than one InDuna, with multiple people who add to decision-making with their various skills and perspectives."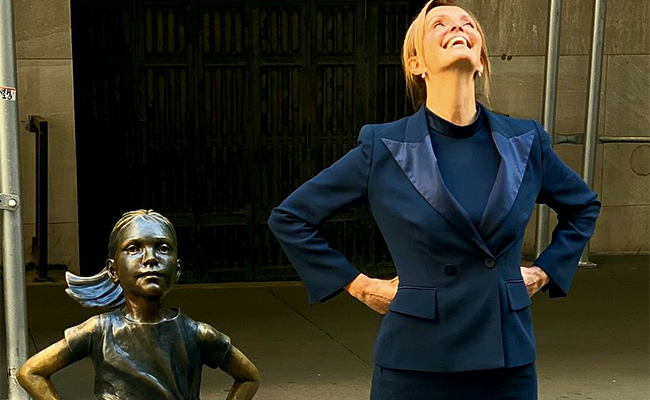 "There has been a reversion to our basic human values and communication has become one of our most valuable features" – Leila Fourie
This, says Fourie, is servant leadership, which is also one of the corporate values of the Johannesburg Stock Exchange (JSE). As CEO, Fourie feels strongly about this value in particular: "When we engage with humility and appreciation of those around us we are able to make considered, informed decisions."
The COVID-19 pandemic has shifted society's view of the world and what we value. "There has been a reversion to our basic human values and communication has become one of our most valuable features," says Fourie. "Through this crisis, it is important for leaders to set an example of kindness and humanity."
Like Mavuso, Fourie is also deeply aware of and been moved by the extreme inequalities in South Africa. "Before the onset of the pandemic, we had the highest Gini coefficient in the world – a woeful title that is likely to be exacerbated in the coming months."
She believes that people in commercial positions are privileged – "and privilege obligates!"
Leading the JSE in these difficult times, Leila is keenly focussed on stimulating the economy. "Economic growth means jobs, prosperity and a better life for the people of South Africa."
Although there is no one-size-fits-all criterion for leadership, Fourie believes a singular passion for a collective goal and a commitment to the people in an organisation has proven time and again to be the strongest leadership traits.
Three different leaders; three different leadership styles. But the essentials they share are the ability to lead, the ability to listen and the ability to look into the future.


Discovery Health's Karren Sanderson knows the business inside out
There are few people at Discovery Health who know the business as intimately as its Chief Operating Officer, Karren Sanderson, who started out as a call centre consultant 20 years ago and has recently become a member of the Discovery Group Executive Committee.

Testing corporate waters for a perfect fit
It's no small coincidence that Lisbon-born Ana Endres, Head of Discovery Health's Strategic Health Services, advises talented young graduates to "try out a few companies" before settling on a corporate culture that fits their needs.