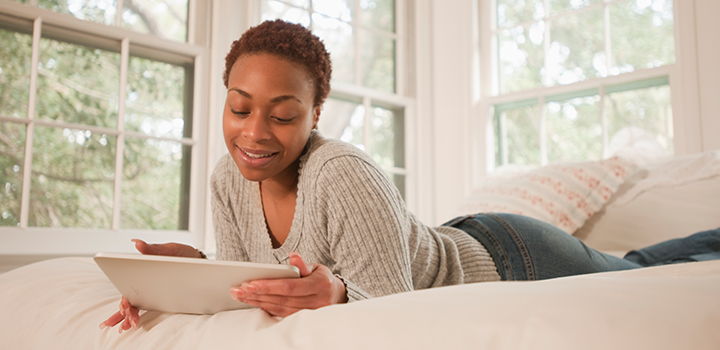 Whatever the challenge – regular exercise, healthy eating, saving money or staying mentally strong - without the answer to why, it can all feel a little too hard to do, and way too easy to give up.
According to Harvard-based child psychologist Paul Harris, a child asks around 40 000 questions between the ages of two and five. By the time the child is four, most of the questions asked are explanatory-seeking in nature. A study conducted at the University of Michigan says the reason why pre-schoolers ask so many whys is not that they wish to annoy their parents, but because they really want an explanation. In the study, children who were given the correct explanations were often satisfied and agreed or asked follow-up questions, while those who didn't receive a satisfactory answer would often repeat the same question again and again until they received one.
Makes sense for adults too. No one wants to do something "because I said so". We want an explanation, a justification, some kind of motivation… Sometimes we find ourselves simply not wanting to do the things that we need and even want to do. When you hit up against a wall of resistance, start asking yourself, "why?".
When it comes to firing up your motivation for regular exercise, healthy eating, saving money or staying mentally strong, we've got some impressive reasons to get you on track.
Motivated to move
You know that you want to look and feel fitter and healthier. You know that you will feel better after a workout, yet you just can't bridge the gap between lying on the sofa, thinking about exercise and actually doing it. Consider this… Our bodies need to move. They need to stretch, reach, twist, bend, step, sweat, to whatever degree works for our unique shapes and make-up. They don't care if it's at the gym, out in the neighbourhood (just not during lockdown), or in your living room - they just need activity. And it's not only about staying in shape. For a really strong "why exercise?" answer, know this: just 10 minutes of jogging every day would add an extra two and a half years to our lives, plus that time alive would more likely be disease-free. That's according to a recent study, published in the British Journal of Sports Medicine.
Need more? A study by RAND Europe and Vitality, called "The economic impact of a physically active population" found that if the population took an extra 1 500 steps a day, the world's gross domestic product (GDP) would gain more than $100bn each year until 2050. The economic improvement comes from lower mortality rates (more people alive and contributing to the economy), reduced absenteeism, and lower presenteeism (being at work, but less productive) driven by the impact of physical activity on mental health. "This ground-breaking study provides proof of the relationship between exercise, productivity, mortality and economic growth," says Dr Mosima Mabunda, head of Vitality Wellness.
That's huge. On an individual level, 10 minutes of jogging every day would allow us to live an extra two and a half years longer, and on a collective level, people would be adding $100bn each year to the global economy.
So the next time the couch is calling louder than your trainers, remind yourself that by doing exercise you will feel better about yourself, lose weight, live longer and give back to the global economy.
Motivated to save
Nobody said that adopting a saving culture is easy, but in the end, it's worth it. Here's why… Money worries are a big cause of stress and sleep loss. Studies show that South Africans continue to be big borrowers and poor savers. 53% of South Africans borrowed money in 2017, and despite tougher affordability requirements and efforts to increase consumer awareness, credit use is outpacing employment growth. A lack of propensity for savings leaves individuals significantly exposed.
Discovery's research highlights that people who engage in healthy financial habits such as saving at the start of the month, and using a budget on a regular basis, generally achieve better financial outcomes. People who are in the habit of saving regularly at the start of every month tend to have larger emergency savings balances and are better able to cope with the financial challenges of unforeseen life events than those who save what is left over at the end of every month. Similarly, people who are in the habit of budgeting tend to have more money left at the end of the month; are more in control of their finances and have a better understanding of financial services and products.
By reminding yourself of these five controllable behaviours – spending less than you earn, saving regularly, insuring for adverse events, paying off property, and investing for the long term – you can materially improve your financial position and reduce the risk of not being able to meet your financial obligations. And sleep easy at night.
Motivated to relax and connect
This one sounds easy – who needs any motivation to relax, right? As it turns out, we do. Despite the impressive strides in improving life expectancy and physical health in the last fifty years there is scant evidence that people are happier or indeed experiencing lower levels of mental illness. In fact, by 2030 depression will be the world's number one burden of disease.
The experience of mental stress is a normal condition for human beings, but chronic stress actually ages us and leads to an array of emotional and physical illnesses such as chronic headaches, backache, fatigue, abdominal pain, and an increase in blood pressure and heart rate. It lowers self-control and predisposes to unhealthy behaviours such as smoking, poor diet and excessive drinking. Beyond a certain point, stress can also trigger the onset of serious mental health problems.
Those are strong reasons why not to put off practising regular meditation or mindfulness. It's impossible to completely obliterate stress but what's important is being aware of it, and how you manage it. If people wait too long to manage mental ill-health, it negatively impacts important areas of their lives like their relationships, their work, their finances, and their physical health.
Motivated to nourish
Our food choices affect us. For example, during times of anxiety and uncertainty, stress eating may involve reaching for our favourite comfort foods full of sugar. What many may not realise, though, is that there's a connection between sugar and immunity, and avoiding the sweet stuff can help keep our immune response stronger. For instance, avoiding sugar can help us reduce chronic inflammation, according to a study from the Harvard T.H. Chan School of Public Health. Inflammation contributes to the conditions that put us at greater risk for viral infections. And limiting sugar can help us fight off obesity, which has been linked to more severe viral infections.
Being mindful of what ends up on our plate has benefits beyond keeping us as healthy as possible; it can also give us a sense of agency. After all, so much of what's happening in the world is out of our hands. It's empowering to focus on the aspects of our immunity and resilience that ARE within our control — such as prioritising exercise, dealing with stress, making better food choices and managing our money.