WIN a chance to #TrainWithWayde after your next parkrun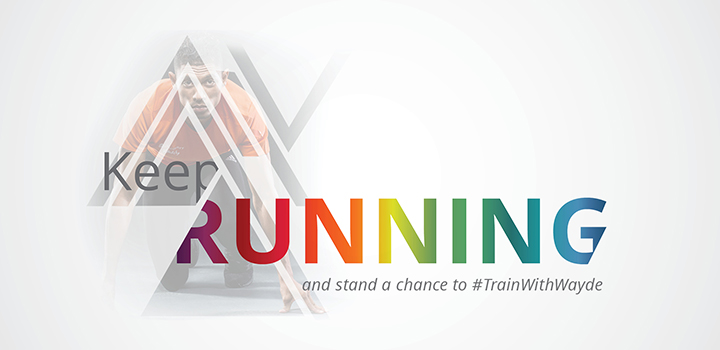 Visit your nearest parkrun this October to stand a chance to #TrainWithWayde
As the days get warmer and the sun starts to rise earlier, more and more South Africans are joining in the fun at free, weekly 5km parkruns around the country. This October, Vitality and parkrun have something extra special to share with our parkrunners: a chance to #TrainWithWayde.
Share your Saturday parkrun image with us to enter
Join a parkrun anytime this month and you could win a training session with Wayde van Niekerk – world champ sprinter, Olympic gold winner and Discovery Vitality Ambassador - along with his super coach 'Tannie Ans'!
On your marks, get set…
Post a picture of yourself on Facebook attending a parkrun between this Saturday and 31 October 2017.
This image can be taken at any parkrun during October (7, 14, 21 and 28 October).
Include the hashtag #TrainWithWayde as well as the hashtag #WaydeDreamer with your social media post
Find an event near you, sign up for parkrun, link your profile and get posting!
People of all ages and fitness levels can participate, and Discovery Vitality members 18 years and older can earn up to 300 Vitality points for doing so.
You'll then stand a chance to WIN a training session with Wayde and Tannie Ans! Only members who have linked their parkrun profile with their Vitality policy are eligible to win, so if you haven't yet, learn how to link yours here. You have until Tuesday, 31 October 2017 to enter the competition. Terms and conditions apply.
Pushing limits and shedding pounds: How Dumi found a sport she loves
Spring brings a scurry of activity as the earth bursts into life. Use this season to fall in love with a fitness activity that keeps you coming back for more. Dumisile Mthalane did just that. By finding a sport where she can soak up the sunshine, she's transformed the way she looks, thinks and feels.
5 excuses not to exercise (but are they good enough?!)
We can all think of a reason why we just can't fit a workout in today. But understanding how we justify it can help to break down barriers to exercise. Here we list some common excuses for avoiding exercise, and tips to get you going.
Wayde van Niekerk sprinted to a world first and new SA record of 19.84 seconds in the 200m half-lap in Jamaica. We celebrate his extraordinary 19-second (or so) achievement with 19 key insights shared during our most recent interview with him.