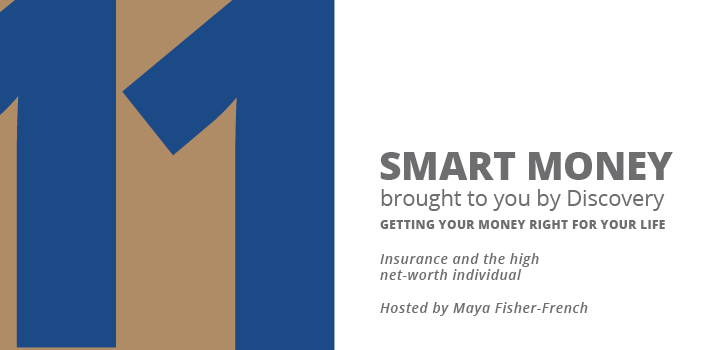 When you have enough capital to weather a storm, do you still need insurance? This is the question Maya Fisher-French asks financial adviser Grant Khoury, whose answer is a resounding yes.
In this podcast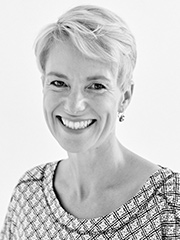 Host: Maya Fisher-French, Financial Consumer Journalist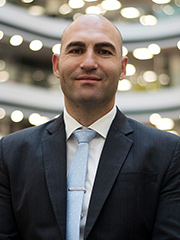 Grant Khoury, Discovery financial adviser and certified financial planner
"I come across so many of my clients who don't have a will. Nobody believes that they are going to die today or tomorrow. The will is probably the most important document a person would sign, and by not having an updated and valid will, the people you leave behind are the ones that suffer."
Leaving a legacy for your family
As a high-net-worth individual, you have a large legacy to protect to ensure that your loved ones will be taken care of. Discovery Purple is a flagship product range specifically designed to help protect your wealth. Speak to your financial adviser about your goals and how you can achieve them. If you don't have a financial adviser, you can leave your details with us, and we'll call you back.
I'm interested in…
Advice for young high-net-worth individuals on growing and protecting their wealth
We often make the mistake of thinking that high-net-worth individuals are immune to risk, but as we've heard in the preceding three episodes of the Discovery Smart Money podcast series, the wealthy needs insurance too. In the final episode, Maya Fisher-French and Grant Khoury look at how young high-net-worth individuals can start their journey towards building and protecting their wealth.
Insurance is peace of mind: how to make it part of your financial plan
No one thinks they need insurance – until they do. In the second episode of the Discovery Smart Money podcast series, well-known financial consumer journalist Maya Fisher-French investigates the importance of insurance products and what kind of cover you need at different life stages.