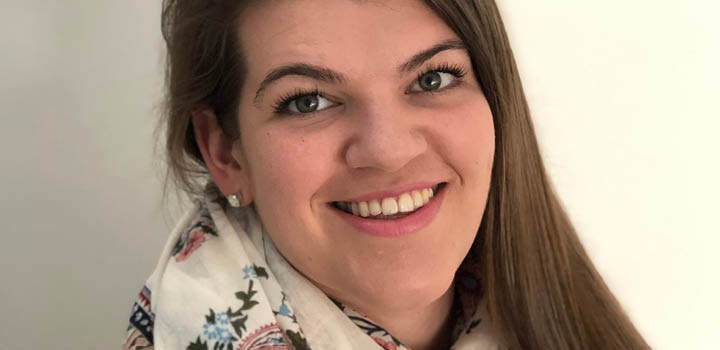 Dr Lee-Anne Coetzee learned of her diagnosis towards the end of April this year. As a medical doctor, it was through her line of work that she experienced the effects of COVID-19 first-hand.
When a colleague began to experience symptoms associated with COVID-19 and was confirmed as having this highly infectious disease, Dr Coetzee was at work and decided to get tested for COVID 19. "I was a close contact, so I had to have a test done." Although she was not experiencing any signs of illness at the time, she knew that due to the nature of this disease, she shouldn't delay getting tested. If she had indeed been exposed, she could be putting others at risk.
On 29 April 2020, Dr Coetzee received a positive COVID-19 test result. She was became one of the 956 confirmed infection cases in KwaZulu-Natal and 5 350 in the country at the time. With her test confirmation, she immediately went into self-isolation for 14 days, as was the period recommended by the South African Government and World Health Organization at the time. Currently, the isolation period for mild cases of COVID-19 has been reduced to 10-days.
Showing the symptoms
At first Dr Coetzee's symptoms presented similarly to those of a bad case of the flu. Fairly quickly, however, her symptoms progressed and she began to feel worse. "I had one day of severe lethargy, shortness of breath and mild chest pain. That day was the worst of it," she tells us
Thankfully, the shortness of breath and chest pain subsided, but overall, Dr Coetzee was still feeling the effects of this viral infection. "I had about seven days of feeling quite fatigued and under the weather. After two weeks of self quarantine, I was feeling much better though." Although Dr Coetzee was beginning to feel more like herself again, it was clear that the worst of her symptoms had taken a toll on her body. Even after 14 days of self-isolation, she still got breathless at times. It was apparent that it would take her a little more time to fully recover before she would be able to resume her normal exercise routine.
A convenient claims experience
During the first week of her isolation period, Dr Coetzee contacted her financial adviser Joyce Butler. Dr Coetzee has a Discovery Life policy with an Income Continuation Benefit. While unable to work for a two week period, having such a benefit was useful in ensuring that she could claim for some financial support during her recovery. The Income Continuation Benefit is designed to provide a regular income to protect against unexpected financial losses when an illness or injury prevents you from being able to work, like in Dr Coetzee's case.
At the time it was needed, her claim ensured that she received a payout that would supplement her income during the period that she was unable to work. The process of her claim went smoothly. "My payout was made within a very reasonable time period," she says. During a time that she needed to focus on getting herself back to a state of good health, Dr Coetzee didn't have to worry about any financial loss. She could manage any necessary personal expenses while focussing on her recovery.
During this time, Joyce was in touch with Dr Coetzee frequently. "The support I received was great. There were constant messages to check that I was still doing okay and that the administration part of the claim was being sorted," Dr Coetzee says.
Once safe enough, she returned to work. "I'm happy to report that I'm now feeling back to normal with no residual symptoms or health problems."
Discovery Life's Income Continuation Benefit is a market-leading product that provides a policyholder with a regular income if they experience an illness or injury that prevents them from working. It also provides comprehensive family and lifestyle protection that extends into retirement and rewards healthy living. This cover extends to all qualifying illnesses or injuries and, as a result, provides a client with protection if they were diagnosed with COVID-19.
Learn more about the Income Continuation Benefit.
With COVID-19 being a new health crisis for populations around the world, making up to date, well referenced and medically reviewed information available to its members, policyholders and the general public is paramount for Discovery. A dedicated hub of information has been created and is regularly updated for this purpose. Learn more about COVID-19 and how to cope during this uncertain time.
This article does not constitute financial advice. Discovery life limited. Registration number 1966/003901/06, is a registered long-term insurer, and an authorised financial services and registered credit provider, ncr reg no. Ncrcp3555 no liability will be accepted for the effect of any future legislative or regulatory changes. Product rules, terms and conditions apply.