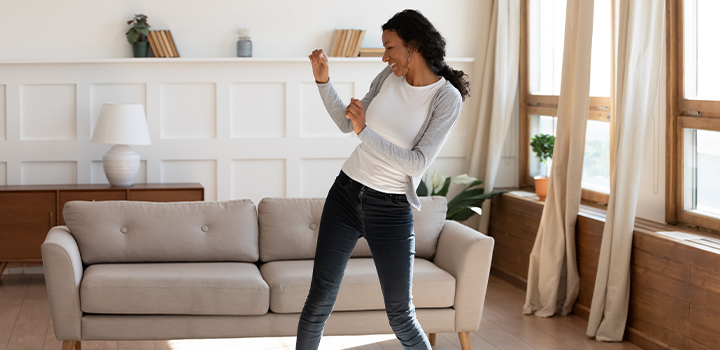 There is something to be said about a women's touch, with women being the largest market for property buyers. Here is why it is important have home insurance to protect it.
Did you know that single women have been dominating property sales in South African between 2017 and 2019?
In recent years, first-time home loan applications submitted by women have increased considerably.
With more women becoming entrepreneurially-minded and establishing businesses of their own, among other factors, an appetite for owning their own home has seemingly increased quite significantly. Along with home ownership, more women are also opting to establish their own space through rentals.
Today's woman is certainly more focussed on being independent and financially secure too – for herself and her family, whether it be for parents, siblings, or alongside a partner and/or with children of her own. Today's women are becoming increasingly financially independent, and recognise the beneficial value of owning their own home sweet home.
How can women best protect these homes and why is it important?
Owning your own property is a big decision to make, as is deciding to rent a space of your own. It's an exciting part of life because it's a space that's all yours. How you maintain it, give it character and even protect it revolves around the decisions that you – as a homeowner – make for yourself. Thus, it's a significant responsibility too – the kind that can really benefit from comprehensive insurance cover. This kind of protection is important because unforeseen events like theft, fire or even a burst geyser, can cause damage and loss – much of which can be a costly surprise.
Insurance cover is also not just about physical things – it can also provide cover should someone be injured while on your property. This is often referred to as liability cover which is useful for handling related repair expenses, medical bills or even legal fees.
What should comprehensive home insurance entail?
Discovery Insure recognises that independent women also value having insurance cover that can be tailored to her preferred lifestyle needs.
That's why three flexible plans are part of the product offering (Essential, Classic and Purple Plans), each providing comprehensive cover that's relevant for today's homeowner. Cover entails protection for the physical structure of your home (including attached elements or outbuildings), your valuable contents and portable possessions. Tailorable features include excess flexibility, increasing your benefit limit for cover of goods in the open, additional accidental damage cover, and even additional cover for homes that are unoccupied for more than 60 consecutive days.
Building cover ensures that you receive cover for accidental loss or damage to your home structure, including fixed glass, mirrors and sanitaryware; emergency service needs like a locksmith, electrical or plumbing issues; and emergency security services. Should alternative accommodation be needed for any reason, this can be arranged as part of your cover too. There is also no excess required on weather – related claims.
Home contents cover safeguards your most prized or valuable possessions, but also includes protection from power surges. There is also no excess where theft by forced entry or weather-related damage occurs.
Your portable possessions can also be protected from theft, loss or damage, no matter where such events occur in the world. So yes, ladies, if the contents of your handbag, including a laptop, tablet or cellphone, are covered, they are protected when you take them out of your home.
Home insurance is protective financial support for if things go wrong, impacting your property in ways that can empty your pockets – and then some. Comprehensive coverage can really help to ensure that should the unthinkable happen, you have a means to restore your happy place - back to just the way you like it.