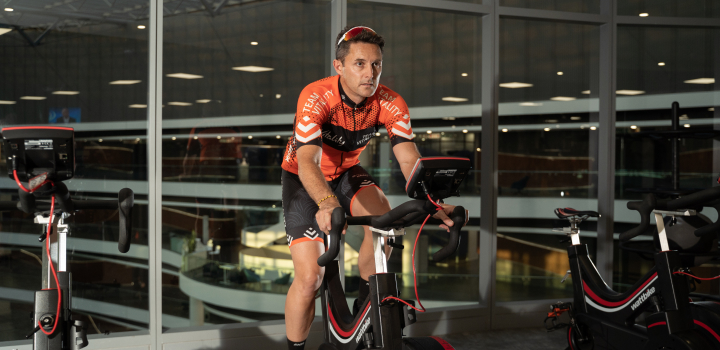 So you have an exciting cycling race on the horizon, and while you don't want to break the bank kitting yourself out, you also don't want gear that only lasts a few months. But with all the great gear and varied options out there - how do you know where to start?
"Especially when you're relatively new to cycling, it's best to focus on equipment that will serve you equally well for your first race and fiftieth race," says Vitality biokineticist Mari Leach. Here are some top tips when it comes to the rest of your gear.
Kitting yourself out for your next big ride? Start with these
Bike Shorts - Contact patches count

The most common complaint new cyclists have is the discomfort they experience from time spent in the saddle. While conditioning your rear to long periods of cycling helps, choosing a well - padded pair of cycling shorts will also do wonders to relieve discomfort.

Bicycle - Go for versatility

The general rule of thumb is to go for the best you can afford (which makes it the perfect opportunity to take advantage of Vitality's Bike Booster benefit ). It's not just about features-more expensive bikes and components tend to last, and they wear better. Quality tyres also go a long way.

Helmet - A non-negotiable

As the saying goes, no helmet - no ride. Choose a helmet that's comfortable and durable, and made by a company with a good name. Ones that come with a warranty covering you for part of the replacement cost if they're damaged in a crash are a great idea.

Anti-chafe cream - Where's the rub?

Body movement over long distances and tight-fitting clothing are not a good pair, but a tried and tested anti-chafe cream is your friend. Apply liberally to areas where you feel your clothing might chafe (inner thighs, underarms, your seat) and marvel at the difference in comfort.

Aero Bars - Resistance is futile

Road cycling favours lightweight machinery. A set of clip-on aero bars will reduce your wind resistance on the bike (it makes a big difference) and set your further forward on the bike, saving your leg muscles for later in the race. The more adjustable your clip-on bars are, the better, as it will allow your fitment expert to make your more comfortable and efficient.

Cycling shoes (and pedals) - Get more from your pedal stroke

Flats pedals are fine for beginners, but they eliminate at a least a third of your pedal efficiency by not allowing your legs to 'pull and push'. Get a set of lightweight shoes with as stiff a sole as possible, match your pedals to these, and then practice to perfect your technique. Carbon fibre soles, for example, are extremely stiff, offering a better transfer of power from your legs to the pedals.

Sunglasses - Reducing glare and drips

Choosing shades is a lot about personal preference. In terms of frame design, choose shades that will be comfortable for long periods and stay on your face as you move. You should also choose lenses that offer better visibility and don't just look cool. Remember, exercise results in sweat, so choosing glasses with vented lenses is a good idea.

Integrated hydration - Drink and ride with ease

Integrated hydration systems are designed to take liquids on the bike without adding drag or requiring you to shift positions to drink. This results in small gains, but ones that can make a huge difference over a long event. A number of options can be retro-fitted to your bike. Know how much hydration you're likely to use and match your solution accordingly.
See you in the saddle!
Join Team Vitality and enjoy a VIP club experience at races
Join Team Vitality and get 50% cash back on entry fees for selected events. You will also receive a Team Vitality starter pack with premium kit worth R1 000 and more! Get EXCLUSIVE access to our VIP hospitality at certain events on the Team Vitality race calendar, simply by wearing your Team Vitality kit at these events. Sign up here.
Pushing limits and shedding pounds: How Dumi found a sport she loves
Spring brings a scurry of activity as the earth bursts into life. Use this season to fall in love with a fitness activity that keeps you coming back for more. Dumisile Mthalane did just that. By finding a sport where she can soak up the sunshine, she's transformed the way she looks, thinks and feels.
5 excuses not to exercise (but are they good enough?!)
We can all think of a reason why we just can?t fit a workout in today. But understanding how we justify it can help to break down barriers to exercise. Here we list some common excuses for avoiding exercise, and tips to get you going.
Wayde van Niekerk sprinted to a world first and new SA record of 19.84 seconds in the 200m half-lap in Jamaica. We celebrate his extraordinary 19-second (or so) achievement with 19 key insights shared during our most recent interview with him.