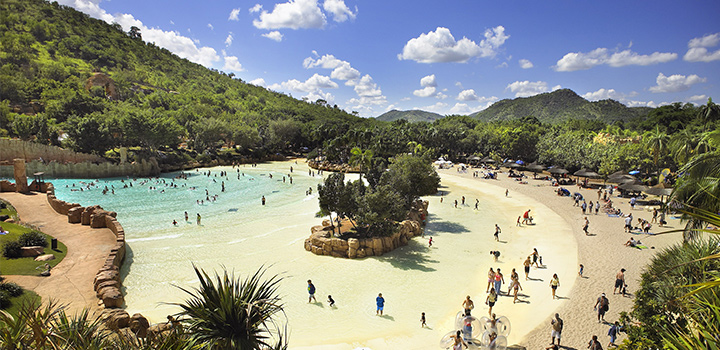 September is South African tourism month and is a good time to explore our beautiful country!
Not many countries are able to offer their travellers the choice between a beach holiday, a big five game drive, a drive through the Cape winelands or the Kalahari desert, a mountaineering experience and, last but not least, an unbelievable shopping tour at one of the many malls that South Africa has to offer.
Book, pay and travel during September and WIN with Sun International!
As a Vitality member, you can save up to 35% on local flights, accommodation and car hire when you book through the kulula.com booking platform - making traveling this September not only affordable but also more accessible.
Using your Vitality membership details, log in to the kulula.com booking platform, book a trip anywhere in South African and you could win a midweek two-night stay for a family of four at any Sun International resort in SA.
Take advantage of these travel tips for your next holiday
Allow sufficient time to travel to the airport to make sure you have a less stressful check-in process.
Familiarise yourself with the various airline check-in and gate closure times.
Flying with kulula.com? Remember, that check-in gates now close 45 minutes before departure time.
Make sure your valuables like laptops, cameras, cellphones and travel documents are not packed into your checked-in luggage.
Tie a name tag onto your bag with a colourful ribbon to easily identify the bag later on.
Wayde van Niekerk sprinted to a world first and new SA record of 19.84 seconds in the 200m half-lap in Jamaica. We celebrate his extraordinary 19-second (or so) achievement with 19 key insights shared during our most recent interview with him.
parkrun SA's sisters are doing it for themselves
If you're one of the 17 000 SA women who wake up every Saturday morning to run (or volunteer) at one of many glorious parkrun events, Vitality salutes you. And, what better time than August, Women's Month, to celebrate the woman behind parkrun SA - Gill Fordyce.
Can you keep up with Wayde and Chad?
Recent championships have tested the mettle of Vitality Ambassadors Chad le Clos and Wayde van Niekerk - and not found them wanting! Their impressive list of new records and humble approach to excellence will inspire you to be your best every day.