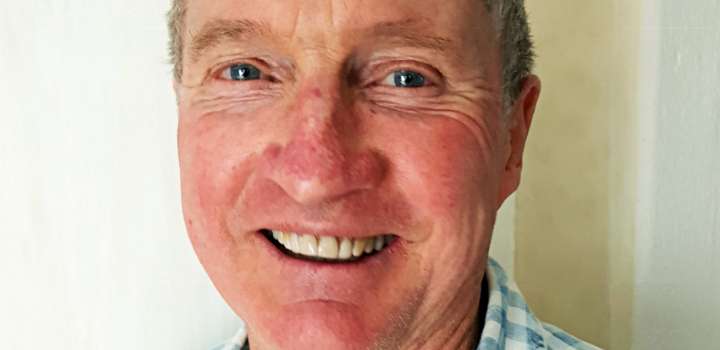 Louis joined Vitality late in 2019 and by April 2020, he had unlocked Diamond Vitality Health status and all its benefits by keeping up a simple routine, using a step counter and a resistance band.
"I've known about Vitality for a long time because my daughters and my partner have been involved with the programme, but I didn't take it up until a few months ago," says Louis, from Somerset West in the Western Cape. He says he has been fit for most of his life but didn't do regular workouts"
"I've been playing sport all my life. I played two years of provincial rugby, and after a hamstring injury during a water-skiing accident in 1992, I took up cycling. I've completed eleven Cape Argus cycling tours and I was a spinning instructor for 18 years," he says.
In October 2013, he had to quit spinning because of a back injury. He took up new hobbies, gardening and walking, and was building a rocking horse for his grandchild at the time we spoke to him.
Getting to Diamond was no uphill battle
Louis' partner, Rouxna James, encouraged him to join Vitality. "We are very fortunate at our age that we are in good shape to do this together. It was with her inspiration that we started and we enjoy our workouts."
He says it wasn't difficult to get to the highest rewards tier.
"We have a nice hill nearby and we walk it for a good workout. I also enjoy kayaking, so I wanted to build upper body strength for this. So, while walking, I would use hand-held resistance bands for core strength. I didn't realise this pushed up the heart rate enough to give me maximum points for my walks," says Louis.
Heart-rate monitored workouts earn Vitality members up to 300 fitness points a day, and Louis has achieved this with his walks and stepping exercises using a small wooden platform.
"I have to emphasise the simplicity of the workout and the tremendous gain in terms of conditioning, health improvement and energy. It's not fancy. I had actually created a little wooden step for our late Dachshund who had a problem climbing stairs, and I've been using it as my fitness equipment."
He adds, "I didn't know it would be possible to achieve and maintain a specific heart rate for half an hour with just this small stepping board and a resistance band but I am in full control, comfortable. I pause, stand and stretch for a while if it gets too strenuous."
Feeling vital and energised
The benefits have been life-changing, says Louis. "I am a totally different person since I started the exercise workouts with Vitality. My energy level is good, my health is good, I feel like I'm in an exceptionally good space," he says.
He says that he really likes the programme because it gives you a positive sense of your medical condition. "For instance, I never went for a colonoscopy even though my doctor recommended it many times. To get Vitality points for doing the colonoscopy is an additional incentive to know your health. You are far more aware of your health. We keep to a healthy diet and get regular exercise; it's part of the programme, really."
Reaping the rewards
Louis says he and Rouxna have used Vitality rewards to eat out and purchase her a fitness device. He aims to accumulate enough rewards for a new iPhone and fitness tracker. "I walk carrying an older iPhone and wearing a heart rate monitor for now, but I want one of the fancy watches that does everything. We are also going to use the flight discount rewards to travel to France in 2023 for the World Cup."
Don't just live. Live it up with Vitality 65+. Find out more.
Not a Vitality member? Join today and get rewarded for staying healthy.
Call us on 0860 000 628 or leave your details and we will call you back. You can also log in to activate Vitality yourself.