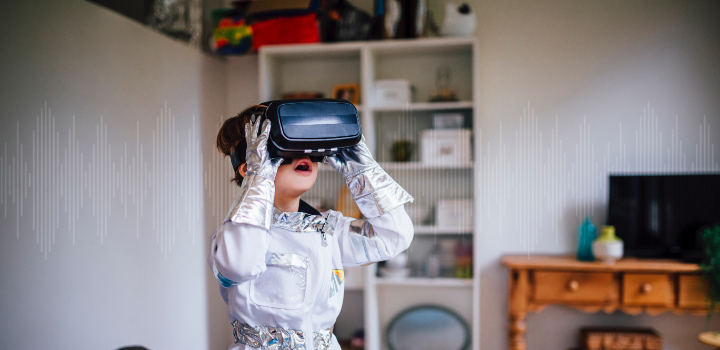 Here's how you can create a financially protective plan in the event that your passing or an illness or disability impedes your ability to fund your child's education.
It may not be something you want to think about as a parent; yet ill-health or even a disability can put you out of action for a period of time, thus impacting your ability to earn. When the ability to earn an income is compromised, even temporarily, affording the financial requirements in relation to your child's education can become difficult.
A quality education is something all parents want to be able to give their child. While managing your income and expenses are helpful ways to plan and save for your child's education career, unexpected life-changing events can have both an emotional and financial impact on even the best of plans. This is where an education protector benefit can be integrated into your life insurance plan as a way to "catch the shortfall" and aid you in being able to continue funding your child's education.
Should you consider having a life insurance policy for your child's education?
The short answer is 'yes' - it can be a very useful part of your overall financial planning as an income earner, especially if you're the breadwinner of your household. So, what should you wrap your head around when considering this option as part of your overall financial portfolio as a parent?
Take inventory of your entire financial set of circumstances and needs. Ensure that you're saving enough and covering household expenses. This also extends to other assets and needs, such as your mortgage, car payments and your child's schooling or tertiary education fees.
Where you can, start tallying up what education costs are likely to be (now and down the line) and get a sense of the ballpark amount you'd need to save towards. Begin with institution fees and immediate education needs, such as school uniforms and other substantial costs, and plot out a plan for saving the necessary funds from month to month. Over time, you can cross-check how these figures change as increases may apply. On average, current annual tuition fees across public and private primary schools, sit at approximately R20 000 and R100 000, respectively - so being able to budget effectively is crucial. You could even look at an investment plan, which enables you to invest a set amount regularly. This will then compound into a healthy sum for your child's education goals. This option is far better than having to rely on taking out loans in order to finance your child's education. Loans are an additional liability, which could place additional strain on your family.
Ensure that the life insurance product you choose offers the most comprehensive protection available to best meet your needs. Would it be better for you and your set of circumstances to have term life cover or whole of life (permanent) cover? It is wise to assess this need with professionals on hand at your chosen insurer. There is great value in seeking the expert knowledge of a financial adviser.
14 Benefits of holistic protection at every stage of your child's education
In order to best enjoy the benefits of securing a child's education prospects using life insurance products, maintaining a healthy state and lifestyle is imperative. Parents can do this in two ways :-
1) Protecting themselves against a life changing event that can result in financial difficulties; and
2) Protecting the health state of their children with cover that helps to finance the best quality treatments available should ill-health directly affect them.
Combined, parents are able to financially protect the lifestyle of the family and still afford to provide a quality education for their children, no matter the curve ball thrown at them.
You can choose to be covered for:

A severe illness and disability only
A severe illness, disability and death
Death only

The built-in University Funder Benefit Shared-value mechanism offers rewarding cover whereby you automatically receive an accumulation of up to 10% of your child's tertiary tuition fees at the start of the policy. Each year the policy is in force, the accumulation percentage can be increased up to 100%, simply by engaging with Vitality and actively improving your overall health and wellness.
As a Vitality member, you'll qualify for the University Funder Benefit, which funds up to 100% of your child's tertiary tuition fees if you opt for the Private Global Education Protector Benefit; or up to 50% if you select the Core Global Education Protector Benefit.
Global Education Protector cover includes residence fees.
Cover is available from crèche to tertiary education level (both locally and internationally).
Cover also includes a Bursary CashBack benefit as a rewards mechanism for your child if they receive a bursary.
An annual lump-sum is included in the benefit so as to help you with the cost of education add-ons such as textbooks, stationary, necessary tech gadgets and uniforms.
With the Child Protector Benefit:
You can provide holistic protection for your child should they ever be impacted by specific severe illnesses or disabilities. Cover also allows for access to the most advanced medical care through the Global Treatment Benefit.
Pay-outs for severe illness range between 5% and 100% for medical conditions affecting all major body systems. Additional pay-outs include 100% lump sums for all cancers that affect children.
The Cancer Exome Sequencing Benefit is available for Purple Life Plan clients, whereby up to R35 000 can be received for such treatment needs.
Boosted pay-outs can be received as a means to help fund necessary treatments available overseas, should your child need it.
Cover includes protection for an extensive list of traumatic events, such as bone fractures, ICU admissions and burns.
Cover also includes an automatic funeral benefit of up to R30 000 and is available at no additional premium.
A comprehensive multiple claims facility.
When you consider the level of emotional and financial strain that an unexpected health event, or even the loss of a loved one can cause on a family, protective cover like this can really help to make a positive difference. Such cover offers a family an opportunity to not only better protect their lifestyle, but also the future ambitions of the next generation in a comprehensive way. It's holistic protection that can turn a difficult experience into a more prosperous future - and well worth having such benefits as part of your overall financial plan
How can you safeguard your child's education prospects with integrated benefits in a life insurance policy?
This article does not constitute financial advice. Discovery Life Limited. Registration number 1966/003901/06, is a licensed insurer, and an authorised financial services and registered credit provider, NCR Reg No. NCRCP3555. Product rules, terms and conditions apply.
For a limited time only between 1 April and 30 June 2021
Qualifying clients taking up the Global Education Protector Benefit and Child Protector Benefit can get a guaranteed minimum funding amount of up to 50% for tertiary tuition fees. With Vitality, this funding amount can be increased up to 100% as you proactively engage with the programme, improving your overall health and wellness.
T's and 'Cs apply
Speak to your financial adviser today about the Child Protection limited offer.
Related articles
Efficient ways to achieve a pandemic-proof year
Through a global pandemic, we all instantly came face to face with our own mortality in a starkly new way. Many of us have not lived through such an impactful event before; and as we head into 2021, we can almost be sure that this new crisis is now very much entrenched in all of our lives.
What is Estate Planning and why do you need it?
It's a serious subject - but how many of us take it all that seriously? So, what is estate planning really all about and why should it matter in your life, perhaps even a lot sooner than you think it should?
Your pre-holiday life insurance checklist
Insurance cover acts as a protective umbrella for the rainy days; a safety net for fallouts when unexpected things happen. These events can happen while you're on holiday too. Here's how to stay as stress-free as possible this coming 'silly season' while basking under the glorious summer sun.