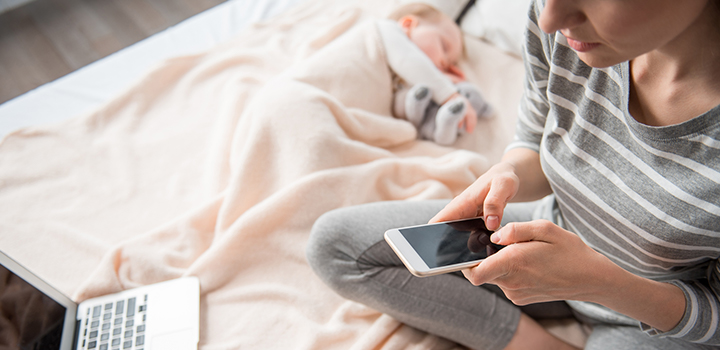 The end of your cancer treatment heralds what, for some, is a daunting new phase – so-called 'Survivorship'. This stage of a cancer journey takes some adjustment, and there is plenty of support out there to help you to find your 'new normal'.
With your whole world previously focused on just getting through the day-to-day challenges of your diagnosis, you suddenly find yourself 'free'. While you may feel happy and relieved that the worst times are over, you may also find yourself feeling anxious and fearful about the future - especially now that your medical team is no longer part of your daily life.
These are all completely natural reactions as you learn how to process the enormity of what you've been through and how to reclaim your pre-cancer life. So take it easy, take it slow. And remember you're not alone.
There's no doubt that cancer is a life-changing experience, explains Oncology Care Physician Dr Inge Kriel, adding: "It has a profound effect on all spheres of life: physical, emotional, social and spiritual. The cancer journey is often a protracted one: cancer treatments (including chemotherapy, surgery, and radiation) may take a year or even longer to complete, while endocrine therapy (e.g. Tamoxifen that often follows after a breast cancer diagnosis) could run for five to ten years. Your life may seem to be a blur of doctors' appointments, with many hours spent waiting in doctors' rooms. Then there's the loss of your identity as you contrast the 'you' you've always known, and the new identity you've suddenly gained as a cancer patient. Your world becomes so consumed with appointments, treatments, blood tests and rushing from one doctor to the next, that it's hardly surprising that you don't have a moment to process the emotional trauma of your diagnosis. It's often only once your treatment is over that you suddenly find the time to ask yourself 'what happened?' and try to come to terms with the implications of having had cancer."
Finding your 'new normal'
"One of the first steps taken once in the survivorship stage of a cancer journey, is learning how to return to a normal life and to leave your identity as a cancer patient behind. Unfortunately," says Dr Kriel, "life will never be the same as it was before you were diagnosed. The physical scars are a constant reminder of your cancer journey, as are the late and long-term effects of chemotherapy, radiation, and endocrine therapy. So what you need to do is to find a 'new normal' going forward which will enable you to make the transition from cancer patient to cancer survivor. There's a lot of help out there to assist you: all you need to do is ask."
Get involved with support organisations which will put you in touch with other survivors who have had similar experiences. Often, patients who have been in remission for a number of years still attend meetings and are happy to assist new cancer survivors to re-adjust to life after cancer
Go for counselling – this is another vital aspect of survivorship.
Chat to your healthcare provider about going on to anti-depressants if you're feeling anxious or depressed. Depression and anxiety are common after a cancer diagnosis, and if left untreated may impair your ability to adjust to your new identity.
Take charge of your life by re-establishing your pre-cancer diagnosis routine by:

Eating well
Exercising regularly
Doing yoga and meditation exercises for relaxation
Going back to hobbies and activities you previously enjoyed

Check out complementary therapies: Art counselling, Sophrology etc.
It's important to discuss any physical and emotional symptoms you may be experiencing with your Oncology Care Physician, adds Dr Kriel. "These symptoms can have a significant impact on your quality of life and may hamper your ability to find the new you. For example, chemotherapy-related nerve damage may impair fine motor skills and affect your ability to enjoy hobbies such as sewing or knitting while problems with balance can affect your ability to exercise safely. Remember that you don't have to suffer in silence: effective conventional and complementary treatments are available to address all of these symptoms and to help you to resume your daily activities of living, to get out of the cancer routine and to move forward as a cancer survivor".
Listen to our podcast 'Survivorship' and hear Dr Inge Kriel share fascinating insights into the Survivorship phase of cancer. She's also joined by Penny Howie a twice breast cancer survivor.
All medical information found on this website including content, graphics and images, is for educational and informational objectives only. Discovery Health publishes this content to help to empower cancer patients and their families by promoting a better understanding of a cancer diagnosis. The views expressed by all of the contributing healthcare providers are their independent, professional medical opinions, aimed at supporting patients. These views do not necessarily constitute the views of Discovery Health.
The Discovery Health Medical Scheme is an independent non-profit entity governed by the Medical Schemes Act, and regulated by the Council for Medical Schemes. It is administered by a separate company, Discovery Health (Pty) Ltd, an authorised financial services provider.
Your Cancer Buddy gave you that all important hope and belief that you could get through this by simply being there, and now that you've done it, you too have an opportunity to assist others who are just embarking on their journeys.
Your doctors, in all likelihood, haven't been where you are right now. While they talk the talk - and they definitely know what they're talking about – they haven't walked the walk, which is why you need to reach out and find a cancer buddy who has.