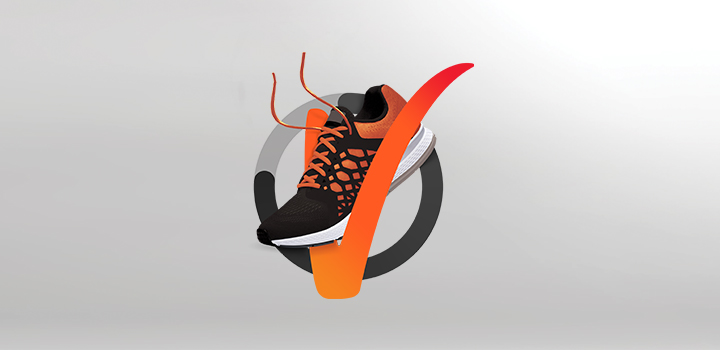 Here's how you can save big on a new pair of running shoes and join Team Vitality at no extra cost ... just in time for July Savings Month.
July is all about saving money to live a healthier, happier life. And with the Vitality Active Rewards Shoe Booster benefit, we're making it easier and more affordable to treat yourself to a new pair of shoes.
New shoes, on us
Vitality members can get up to 100% cash back on a new pair of running shoes with Vitality Active Rewards Shoe Booster.
Plus, you can also opt in to join Team Vitality in 2019 at no extra cost. If you've already signed up for Team Vitality's running club for 2019, you won't need to pay the Shoe Booster activation fee of R375.
5 simple steps to new shoes:
Activate Vitality Active Rewards > HealthyGear > Shoe Booster on the Discovery app.
Buy your running shoes from your preferred partner, Sportsmans Warehouse or Totalsports.
Claim your free Team Vitality membership for 2019 on the Discovery app.
Achieve your weekly, personalised exercise goal.
Enjoy up to 100% cash back on your new running shoes.
The perks of Team Vitality
When you join Team Vitality, the support of being part of a VIP running club will make it easier to reach your goals each week. You'll also get:
50% cash back on the biggest races in South Africa.
Exclusive access to our post-race VIP hospitality areas.
Quality kit every two years.
Running tips and tricks from industry experts.
Discounted access to our exclusive Coach Parry online training programme.
Get your new running shoes in time for the Vitality Run Series. Whether you're a first-timer or an avid runner, you can join in on the action with the most iconic races in Joburg and now ... Pretoria. If you haven't taken part yet in one of our VRS events, don't miss out this year. The runs are open to everyone, whether you're running for fun or training to beat your personal best. With your choice of distance (5 km, 10 km and 21.1 km), not only will you enjoy getting out on the road with friends and family, you'll also be rewarded with bonus Vitality points and a limited edition medal at each race.
On your marks, get set, SHOP
If you're ready to activate this benefit, here are a few things to know. The Shoe Booster benefit is open to any Vitality Active Rewards member (over the age of 18) who has activated the HealthyGear benefit. It costs R375 (unless you're already a Team Vitality Running member) and you can only have one fitness booster active at a time. Your cash back applies to the first R2 000 of the retail price of the running shoes.
More questions? Find out more about Vitality Active Rewards Shoe Booster.
Get up to 75% cash back on your Vitality-linked heart rate fitness device
Achieve your monthly Vitality Active Rewards goals to get cash back on a brand new fitness device. Activate Device Booster and get up to 75% total cash back on your qualifying heart rate fitness device purchased from your preferred HealthyGear partner: Sportsmans Warehouse or Totalsports.
Zero exercise to running marathons: Illona shares her six top tips
Team Vitality member Illona Meyer went from zero exercise to completing marathons in six months. Her running has helped her through the grief of losing her mother, Chamara Meyer, to Motor Neuron Disease (MND) in June 2017, and inspired her to run for a purpose: raise funds for others diagnosed with MND.
Catapult your cycling with 3 simple exercises
Want to take your cycling to the next level this year? Instead of spending more hours training in the saddle, achieve the endurance you need by strengthening your core muscles. Here's how.