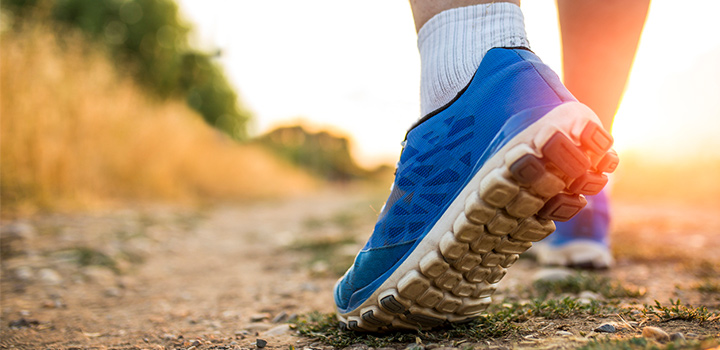 Invigorating, addictive and hugely healthy, parkruns have taken South Africa by storm. Best of all, these outdoor events take place weekly, so act as a regular prompt to integrate fitness into your lifestyle.
parkruns are the ultimate inclusive, no-cost, community-driven sport. Each event is 5km long and people of any age are welcome to walk, jog, run or volunteer at each event. Thousands of people take part in weekly parkrun events held on Saturday mornings at 08:00 at 130 national venues. But three passionate Discovery Vitality members stand out.
52 consecutive parkruns - 260km in the bag for three Discovery Vitality members
Over the past year, each of these three have completed 52 consecutive parkruns, totalling 260km. The weekly parkruns serve as great reminders to be mindful of their health and wellbeing.
parkrun and Vitality Active Rewards: a perfect fit for Alan
Alan Thomas, an athletic 46-year-old and IT consultant from Blouberg near Cape Town, earns Vitality Active Rewards through his parkrun: "It's tailor-made for me. I enjoy the community spirit and the lack of entry barriers. People are out there, enthusiastic, determined and positive, walking, running or sprinting," he says.
On Diamond Vitality status, Alan has reached the weekly Vitality 900-point fitness goal ceiling and maintains it easily. By mid-February 2018, he'd completed 111 consecutive weeks, 52 of them successive parkruns.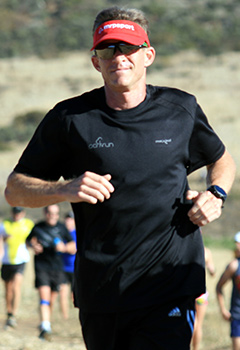 Desirée and the parkrun tourists get around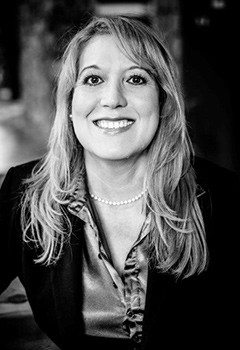 Desirée Lundstrom, 46, of Johannesburg, is an advocate and among 850 parkrunners country-wide who delight in travelling to a different parkruns. She's done 53 parkruns nationwide, mostly in Gauteng.
"My home parkrun is in Delta Park. My favourite is Hazyview near the Kruger National Park. I love to travel to a bed and breakfast, overnight, and then do the designated parkrun. It doesn't matter which one, you'll know other parkrun tourists. We get around!" she enthuses.
Her "tourist" group has set up a bank account to support underprivileged parkrun communities, donating running shoes, providing stationery to school children and helping with resources.
parkrun keeps Jabulani on the move
Jabulani Mkhize, 47, of Durban, has run at 130 parkrun venues nationally - and re-visited 94 of them. "In six months, I'll have repeated them all," he says. His job requires travel, enabling this amazing feat.
"I joined Vitality when parkrun started. I've never looked back," he says. He did his 100th parkrun on crutches after breaking his leg three years ago. He's also going for a back-to-back Comrades Marathon achievement this year. Why does he do it? "It's nothing else but self-love. If you love yourself, you'll take care of yourself," he asserts.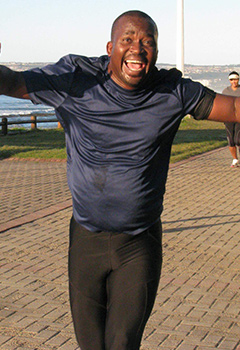 It's hard to argue with that philosophy when faced with happy, enthusiastic parkrun crowds on any given Saturday. So head to your closest parkrun this weekend and join like-minded parkrunners in the great outdoors. Remember, Vitality members earn 300 points for every parkrun - find out more on how to set your profile here.
Exciting new surprise rewards: become a winner by getting fitter!
Vitality Active Rewards encourages you to work out more frequently, wherever you are, by giving you weekly rewards for meeting personalised physical activity goals. Now the stakes have been upped with a host of exciting new surprise rewards! Achieve a goal streak with three fitness goals in a row to earn a surprise reward.
Thousands of surprise rewards have been won so far - including grand prizes of local and international holiday packages, and hundreds of retail rewards from partners like Cape Union Mart, Nando's, NetFlorist, Sorbet and Yuppiechef.
Become a winner by getting fitter: join Vitality today and then activate Vitality Active Rewards on the latest version of the Discovery app.
Feeling the flu? Why and when to taper back on training
Feeling under the weather? There's a reason doctors always prescribe rest when you're ill. Here's how to be mindful of your body's needs, plus an 'UBER'-convenient way to earn 1 000 Vitality points for keeping the flu at bay with a flu vaccination.
Team testimonies: Why two are better than one
Research is increasingly showing the importance of social interaction in influencing human behaviour. This is because the way we behave is strongly affected by our colleagues, friends and family. Here's how some Vitality members are making the most of this.