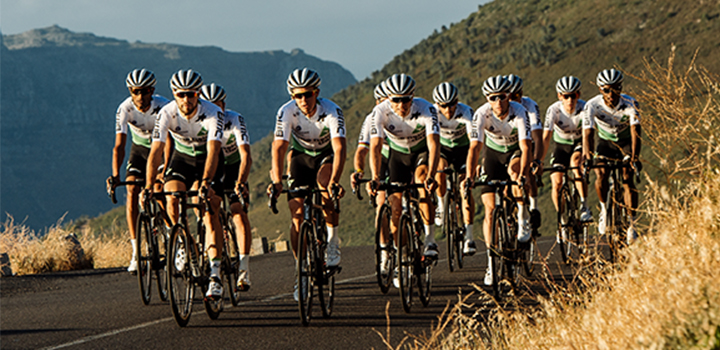 Maya Angelou once said, "If you don't know where you've come from, you don't know where you're going." This year, Team Dimension Data for Qhubeka is heading to their fifth Tour de France. Here's a look at some milestones so far.
Team Dimension Data for Qhubeka (TDD), the first ever African cycling team to compete in the Tour de France, has had a long, hard ride to get to where they are today – but that's what makes their achievements so worthy of celebration, says Iona Maclean, Head of Sponsorships and Experiential Marketing at Discovery.
Back in 2012, team principal Doug Ryder said he wanted to take an African team with black African riders to the Tour de France, explaining that this goal had been a great ambition for the past fifteen years. Doug got his wish, and this year, the team heads back to France with 15 of their 38 riders coming from the continent of Africa.
Here's a look at the team's journey so far: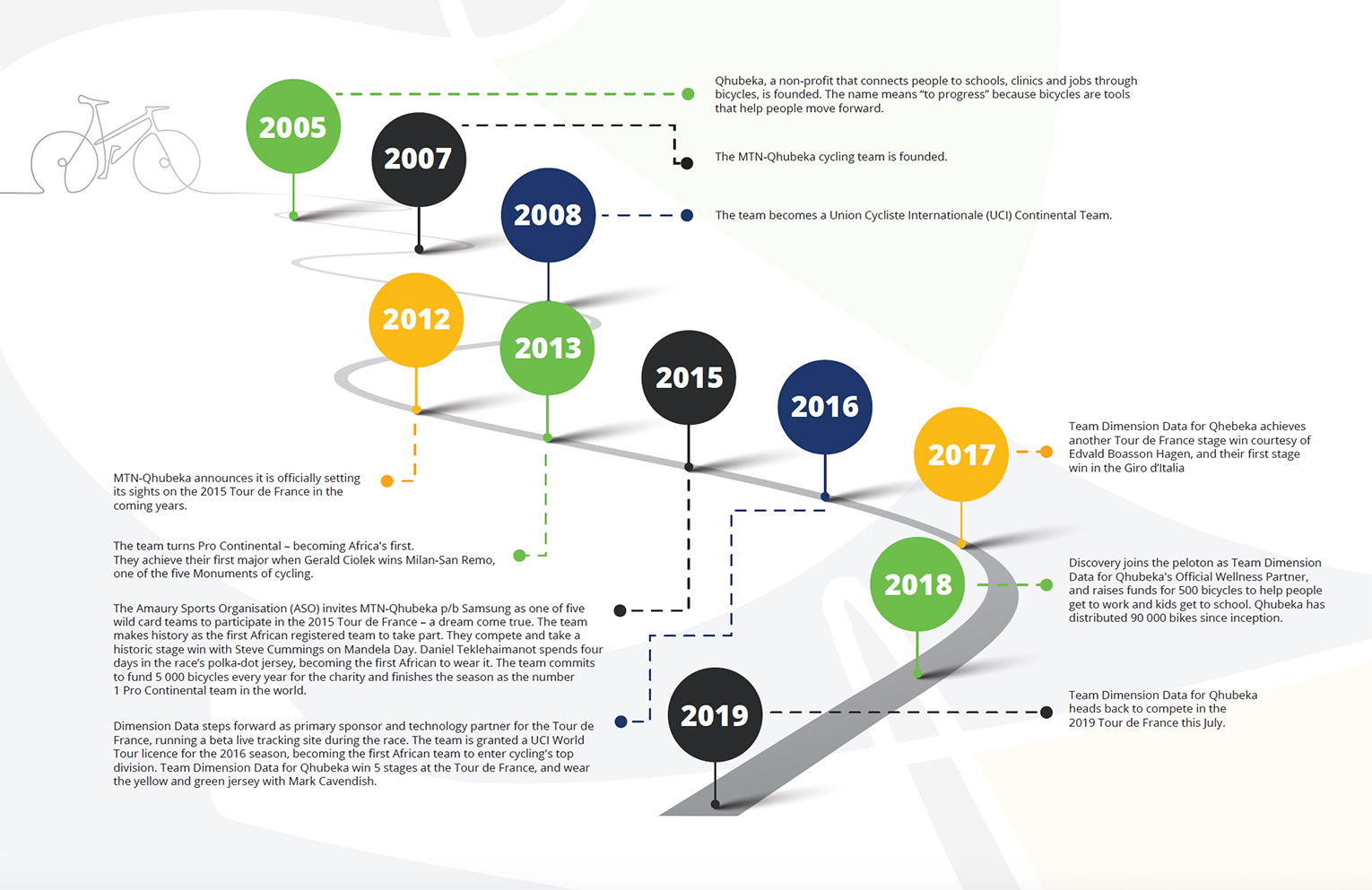 Get fired up for the most iconic races in Joburg and now … Pretoria!
Whether you're a first-timer or an avid runner, you can join the action by entering the Discovery Vitality Run Series – a set of iconic races awaiting you in Joburg and now, for the first time, Pretoria too. The runs are open to everyone, whether you're running for fun or training to beat your personal best. With your choice of distance (5 km, 8 km, 10 km and 21.1 km), not only will you enjoy getting out on the road with friends and family, you'll also be rewarded with bonus Vitality points and a limited-edition medal at each race. Find out more here.
Enjoy getting active in a variety of ways with Vitality
Did you know that people of all ages and fitness levels can walk, run, cycle, swim, golf or race their way to health and wellness? Vitality offers you so many ways to get fit. Join a health club, link a fitness device to track your activity, take part in race events and join Team Vitality, our running and cycling club.
Like to hit the gym? Save up to 75% on your monthly gym fees and boost your savings up to a 100% with Vitality Active Rewards Gym Booster, or head outdoors and earn points for walks and runs.