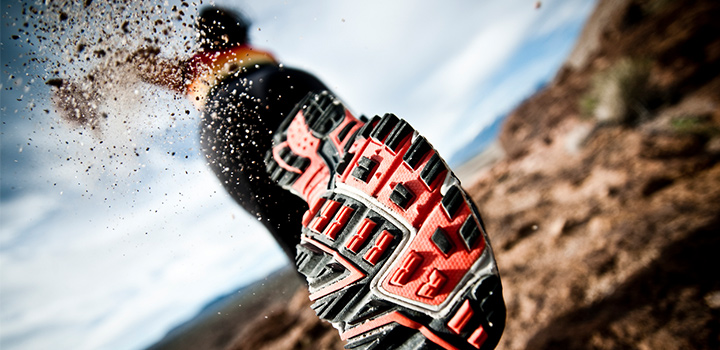 parkruns are free 5km events open to the public that take place across the country every Saturday morning. Here are 6 handy tips on how to achieve your parkrun personal best.
Pierre van Staden is a keen amateur athlete who's spent a fair amount of time contemplating how to beat his best run time at a parkrun. A doctor by day and Olympic champion by night (in his dreams), we caught up with him for personal tips on how to achieve your best performance at a parkrun.
Save brekkies for after: If you get hungry in the mornings, have something small like coffee and a rusk or a banana 30 minutes to an hour before the race, but nothing heavy. If you have a large meal, your body will redirect more than half of your cardiac output to your digestive system - and that's precious blood flow you want pumping into your leg muscles instead.
Start near the front: Weaving your way past hordes of parkrunners can slow you down, so before the race starts, try to position yourself at the front of the crowd or along the sides so you can pass other runners more easily.
Warm up dynamically: There's no need for an exhaustive warm-up, but make sure you've moved enough that your body is physically warm before you set off. The best kind of warm-up before a run is a dynamic one (e.g. a few minutes of light jogging) rather than static stretches.
Perfect your pace: This is critical - don't let other runners dictate your pace. Even when you're fit and ready to run, poor pacing can break your race. Start too fast and you'll end up, 1km in, battling to beat back the ache in your chest and legs. Try find a good rhythm instead of chasing someone else. Once you've build up a decent level of fitness and strength, the speed will come.

As Mari Leach, a biokineticist with Discovery Vitality, says: "A race isn't won in the first 100m. Think long term and keep the whole race in mind when you start off. You should have found your sustainable pace within the first kilometre. One of the great things about timed races is that you can't really lose because you'll be learning something about how to run through various situations."

"Many things can affect your performance," she adds, "such as poor sleep, stress, and muscle fatigue from heavy training weeks, so don't be too hard on yourself if other factors are at play. Give yourself credit for being out there and enjoy the experience rather. You'll soon find another (more optimal) opportunity to break that personal best."
Don't lose your posture uphill: When you have a hilly course, focus on maintaining your running posture. Try not to slump forward with your upper body as you run up because this will add more loading on the quads and calves, keep your chest up, slightly shorten your strides and try keep your rhythm. Before you know it you will be on top and can enjoy the downhill
Learn the course: The great thing about parkruns is that you get another chance to better your run every week at the same venue. Don't expect to break records on a new course. Once you've run the same course a few times, you'll learn its geographical idiosyncrasies, and will learn how to pace yourself along the course to best 'work' it.

This can help you decide how and when to kick it up a gear to earn an extra few seconds. Knowing you're close to the end can give you the motivation to push harder and give it your all, knowing that rest lies just around the corner.
With these tactics in mind, Pierre's goal at his next parkrun is to make personal history by topping his best time - and beating the teenager with impossibly long legs who flies past him every week!
But as Mari says, "While beating your time is satisfying for anyone, you don't have to sprint through a parkun to enjoy the many health benefits of physical activity. Hold yourself to your own goals - run safely and enjoy the outdoors." For individual advice on how to up your game and stay injury-free, talk to a biokineticist or fitness trainer.
Here's more to getting you moving:
Give your fitness a boost with a new suite of Vitality Active Rewards Fitness Boosters
Get cash back on a new road or mountain bike, a heart-rate fitness device or a pair running shoes with Vitality Active Rewards by activating one of these Vitality Active Rewards booster benefits: Bike Booster, Device Booster or Shoe Booster.
Exciting new surprise rewards: become a winner by getting fitter!
Vitality Active Rewards encourages you to work out more frequently in a variety of ways, wherever you are, by giving you weekly rewards for meeting personalised physical activity goals. Now the stakes have been upped with a host of exciting new surprise rewards! Achieve a goal streak with three fitness goals in a row to earn a surprise reward.

Thousands of surprise rewards have been won so far - including grand prizes of local and international holiday packages, and hundreds of retail rewards from partners like Cape Union Mart, Nando's, NetFlorist, Sorbet and Yuppiechef.

Become a winner by getting fitter: join Vitality today and then activate Vitality Active Rewards on the latest version of the Discovery app.
Couch potato to marathon runner and MND fundraiser
Running helped Illona Meyer, 27, reclaim her life when her mother Chamara Meyer passed away from Motor Neuron Disease (MND) in June 2017. Today Illona is on the verge of becoming a multiple marathon runner and is raising funds for victims of MND.
Pushing limits and shedding pounds: How Dumi found a sport she loves
Spring brings a scurry of activity as the earth bursts into life. Use this season to fall in love with a fitness activity that keeps you coming back for more. Dumisile Mthalane did just that. By finding a sport where she can soak up the sunshine, she's transformed the way she looks, thinks and feels.
Self-discipline is that much easier with Vitality Weight Loss Rewards
Vitality Weight Loss Rewards just helps you keep going with its encouraging feedback messages and enabling you to track your weight loss. That's very motivating. Once I got into the habit of eating properly and doing all the right things, it changed my way of life. Read Dawn Zaal's weight-loss story.